Professional Residential Window Cleaning Services in chicago, il
Shine of Chicago can keep the Windy City's windows looking clean and pristine- all year around! 
Let Shine of Chicago help you by doing what we do best—making your windows sparkle with a 100% satisfaction guarantee! Our friendly team has the experience to brighten up your residential or commercial property year-round with professional window cleaning. 
Shine offers our services to North Chicago and the neighboring areas near the Lincoln Park Zoo, Wrigley Field, and the gorgeous shores of Lake Michigan. Whether you're a homeowner, landlord, or commercial building owner, the professionals at Shine are ready to make your outdoor spaces look and feel amazing! Get your free estimate now and see the difference Shine can make to the appearance of your location!
Get a Clear View of the Stunning North Chicago Scenery With Shine's Premier Window Cleaning Services
Chicago's harsh weather conditions can take a toll on your windows, leaving them dirty, streaky, and in need of a good cleaning. Our experienced technicians are professionally trained and can clean up to three stories from the ground. We give you privacy while achieving premium results. Regular exterior and interior window cleaning not only improves the appearance of your home or commercial building, but also helps protect your windows from damage and prolongs their lifespan.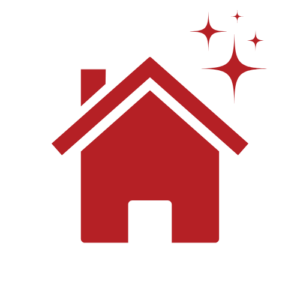 ACHIEVE STUNNING CURB APPEAL WITH BELLAIRE'S PREMIER WINDOW CLEANING SERVICE
Not only do we offer exterior window cleaning, we also offer interior window cleaning. Your home will be left gleaming with sunshine while eliminating dust, grime, and potential allergens from building up on the surface of your windows. We even offer interior window cleaning on a weekly and monthly basis with our Shine On Subscription. 
Our unique ShineBright Crystal Water technology is formulated to increase the lifetime of your windows by preventing mold growth, increasing energy efficiency, and more. This top-of-the-line environmentally friendly solution will leave your windows residue and steak free. No need to worry about rain in the forecast, your windows will stay cleaner longer with our process.  All services are covered by the Shine Guarantee.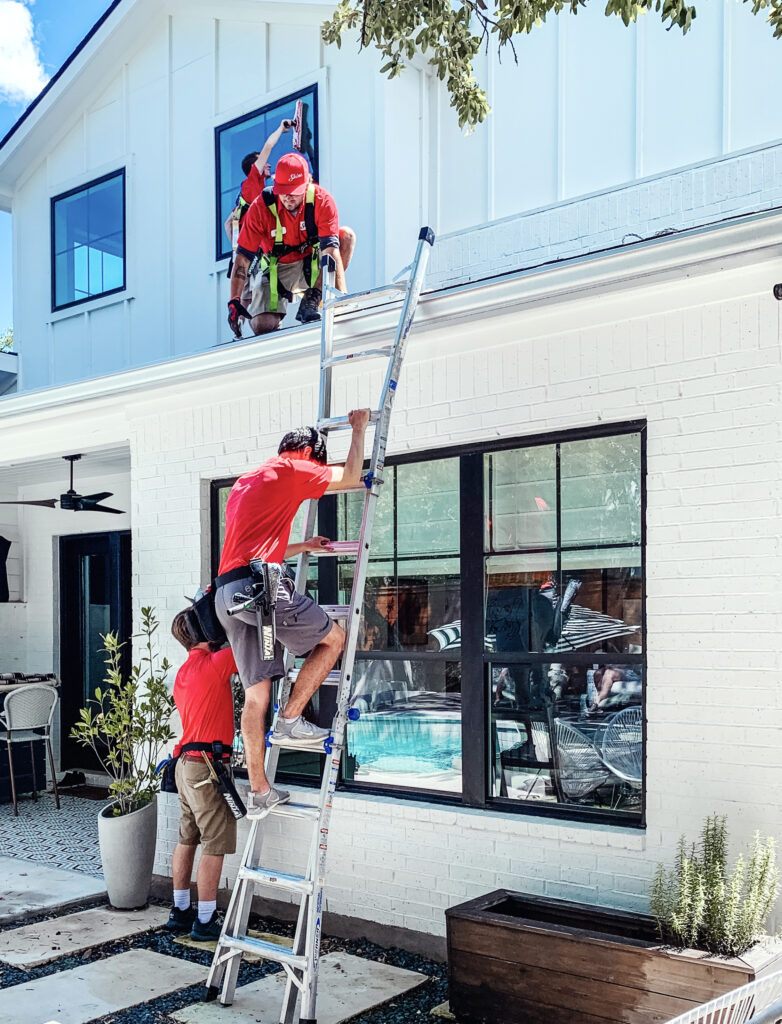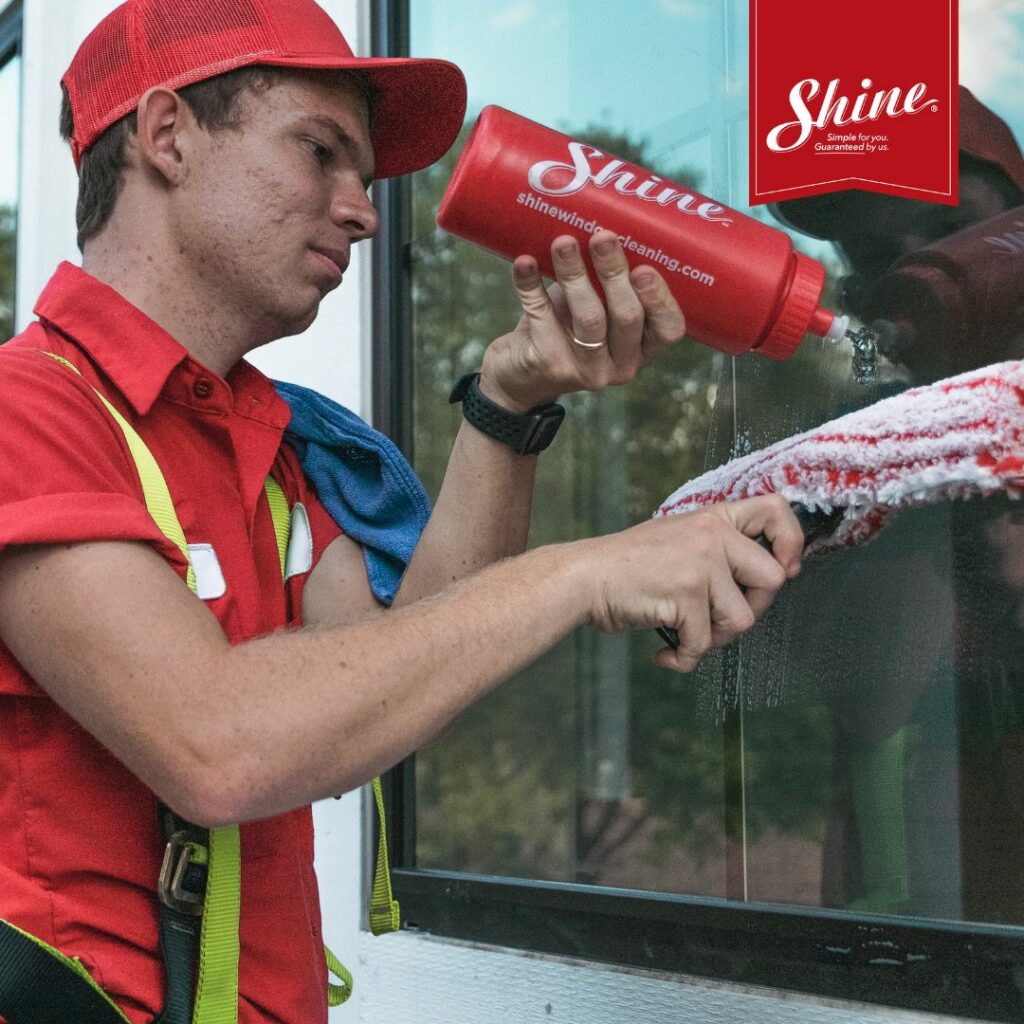 THE BENEFITS OF PROFESSIONAL WINDOW CLEANING WITH SHINE
What Our Customers Have to Say:
" I gave Shine a call to see if we could get an estimate on getting our gutters cleaned, and someone came out within the same hour! They were thorough and honest and offered a fair price. They came two days later and did a great job. Everyone was so friendly, and my husband and I were very impressed. We look forward to having them come back for other projects! " -Emily
" INCREDIBLE CUSTOMER SERVICE!! I thought I was going to have to replace the windows on my house because they were so dirty that I could not get them clean. I tried everything. Before replacing them, I gave Shine a call and spoke with Casey. Their crew came out and did such a great job that my windows look brand new, and they did it at a fraction of the cost. I will definitely be a repeat customer! " – Steve Bryant
Ready to start your next project? We are!
Experience the difference that professional window cleaning can make for your home or office space.
Call us today at (773) 610-4530 or use our estimate form.
Contact Us
6465 North Avondale Ave, Suite 205
Chicago, IL 60631