Looking for the best professional window cleaning, pressure washing, holiday lighting, and gutter cleaning services in San Antonio? Look no further than the Shine of San Antonio. We understand the importance of maintaining your property, especially in the Alamo City's hot and humid summers. Whether you're a resident or a business owner in the bustling downtown area, we've got you covered. When we're finished, you'll have a property that shines brighter than the lights on the RiverWalk during the holiday season. Trust our team of trained professionals to keep your property looking its best.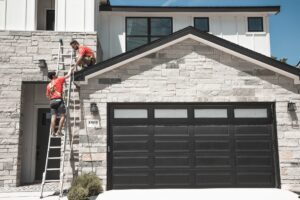 OUR STORY: MEET BRADEN WERLEY
The Shine of San Antonio location is owned and operated by Braden Werley. Braden has spent most of his professional career within the Shine organization dating back to 2014. Braden helped Shine grow the business and introduce Shine to franchise owners across the country. He is a part of our franchise launch team and assists owners in getting their businesses up off the ground in their community. Braden and his family are thrilled to continue their work with Shine in the San Antonio market. Customers throughout San Antonio will appreciate Braden's commitment to excellence, continued development of the team and always continuing to be a light for the team and the community.
Braden and his wife Kennidi have two kids. On the weekend they enjoy spending time together as a family, hanging out by the pool, and checking out all the great restaurants that San Antonio has to offer!

TRANSFORM YOUR SPACE WITH SAN ANTONIO'S BEST PROFESSIONAL WINDOW CLEANING SERVICE!
When you live in San Antonio, you know that your windows take a beating from the harsh Texan sun. At Shine of San Antonio, we understand the importance of having clear windows that not only enhance the appearance of your property but also provide a crystal-clear view. Our team at the Shine of San Antonio is dedicated to providing exceptional professional window cleaning services that leave your windows spotless, streak-free, and shining like new. With our ShineBright Crystal technology, we can help increase the energy efficiency of your property. Let us help you see San Antonio in a whole new light with our professional window cleaning services.
Schedule your free estimate today and experience the difference.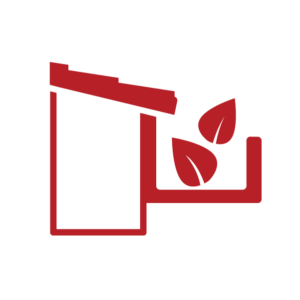 Heavy rainfalls can wreak havoc on your property, particularly if your gutters are clogged. That's why Shine of San Antonio is here to help. Our team understands the importance of maintaining clear gutters to protect your property from water damage. We use the latest tools and technology to provide efficient and thorough gutter cleaning services that will leave your gutters functioning properly. Don't let rainy days cause costly damage to your property – contact Shine for expert gutter cleaning services today.

SAY GOODBYE TO GRIME AND STAINS WITH OUR PRESSURE WASHING SERVICES IN SAN ANTONIO, TX
Is your driveway, pool deck, patio, or walkway covered in dirt, stains, moss, or mildew? Don't let these unsightly elements diminish the appearance of your property. At The Shine of San Antonio, we offer cost-effective and environmentally friendly pressure washing services that can make your outside surfaces look brand new. Our team of professionals use state-of-the-art equipment and techniques to blast away dirt, grime, and stains. We work closely with our clients to develop a customized plan that meets their specific needs and budget. You can trust us to provide thorough and efficient pressure washing services that will restore your property's shine and curb appeal. Contact us today to schedule your appointment and see the difference for yourself.

The holiday season is the perfect time to spread joy and cheer with your loved ones. And what better way to do that than with a stunning display of holiday lights on your property? Our team at Shine of San Antonio provides expert holiday lighting installation services that will make your property stand out in the neighborhood. We take the time to understand your vision and bring it to life with custom lighting designs that perfectly match your style and preferences. Let us help you create a magical holiday atmosphere that you and your family will remember for years to come. 
Additionally, we provide hassle-free maintenance and storage services. We make sure that your lights are functioning properly throughout the season and carefully pack them away when the holidays are over. Sit back, relax, and enjoy the holidays with your stunning and worry-free Christmas display!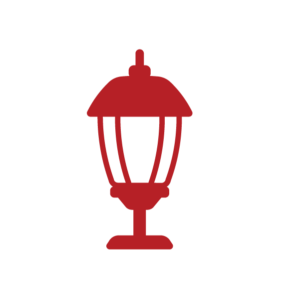 With our decorative outdoor and bistro lighting services, you can transform your outdoor space into a warm and inviting oasis. We understand that lighting is more than just a functional aspect of your property. It's also an opportunity to showcase your personal style and create a welcoming ambiance. Our team of experts will work with you to create a custom lighting design that enhances the beauty of your property. Plus, it creates the perfect ambiance for your outdoor gatherings. From string lights and lanterns to bistro lighting and beyond, we have the expertise and creativity to bring your vision to life. 

At Shine of San Antonio, we believe that landscape lighting can transform your property into a stunning oasis. That will highlight its natural beauty and enhance its curb appeal. That's why we offer top-quality landscape lighting services that are tailored to the unique needs and styles of each property we work on. Our team uses high-quality and energy-efficient lighting fixtures to ensure that your property stands out while also being environmentally friendly. Whether it's illuminating the pathways to your front door, showcasing the beauty of your garden, or highlighting the architectural features of your home, we've got you covered.
SCHEDULE YOUR FREE ESTIMATE
Call us today at 210-505-9228 or use our estimate form here.