Illuminate Your Holidays with ShineHolidayLighting.com: San Antonio's Premier Holiday Lighting Installation and Decoration Service
At ShineHolidayLighting.com, we understand the magic and joy that holiday lights can bring to your home. Whether you're decorating for Christmas, Hanukkah, or any other special occasion, our team of experts is dedicated to creating an enchanting and memorable atmosphere for you and your loved ones.
1. Unparalleled Expertise:
Our team consists of skilled professionals who have years of experience in holiday lighting installation and decoration. We know the San Antonio market inside out and can design a custom lighting plan that perfectly suits your home's architecture and your personal style.
2. Stress-Free Experience:
3. Safety First:
Safety is our top priority. We use top-quality, energy-efficient LED lights that are not only dazzling but also environmentally friendly. Our installation experts ensure that all electrical components are up to code, providing you with peace of mind.
4. Customized Designs:
5. Year-Round Service:
Our commitment to customer satisfaction doesn't end when the holidays do. We provide year-round service, ensuring that your lights remain in perfect condition. If any issues arise, our team is just a phone call away.
6. Budget-Friendly Options:
We believe that everyone should be able to enjoy stunning holiday decorations. That's why we offer a range of packages to fit different budgets, so you can experience the magic of the holidays without breaking the bank.
7. Proudly Local:
As members of the San Antonio community, we take pride in serving our neighbors. We understand the unique charm of this city, and we're dedicated to enhancing it with our holiday lighting expertise.
Get Started Today!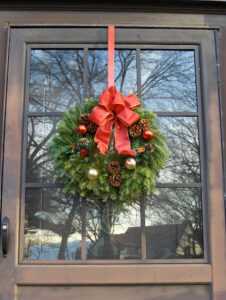 Don't wait until the last minute to plan your holiday decorations. Contact