Interior Window & Glass Cleaning Services
Are you tired of struggling to reach those hard-to-clean areas or spending time scrubbing away at stubborn streaks on your windows? Our professional team of window and glass cleaners are here to help. We'll wash away dust and grime from light fixtures, windows, mirrors, shower doors, and chandeliers. Take those boring tasks off your to-do list and let Shine be your go-to for all of your interior window and glass cleaning services!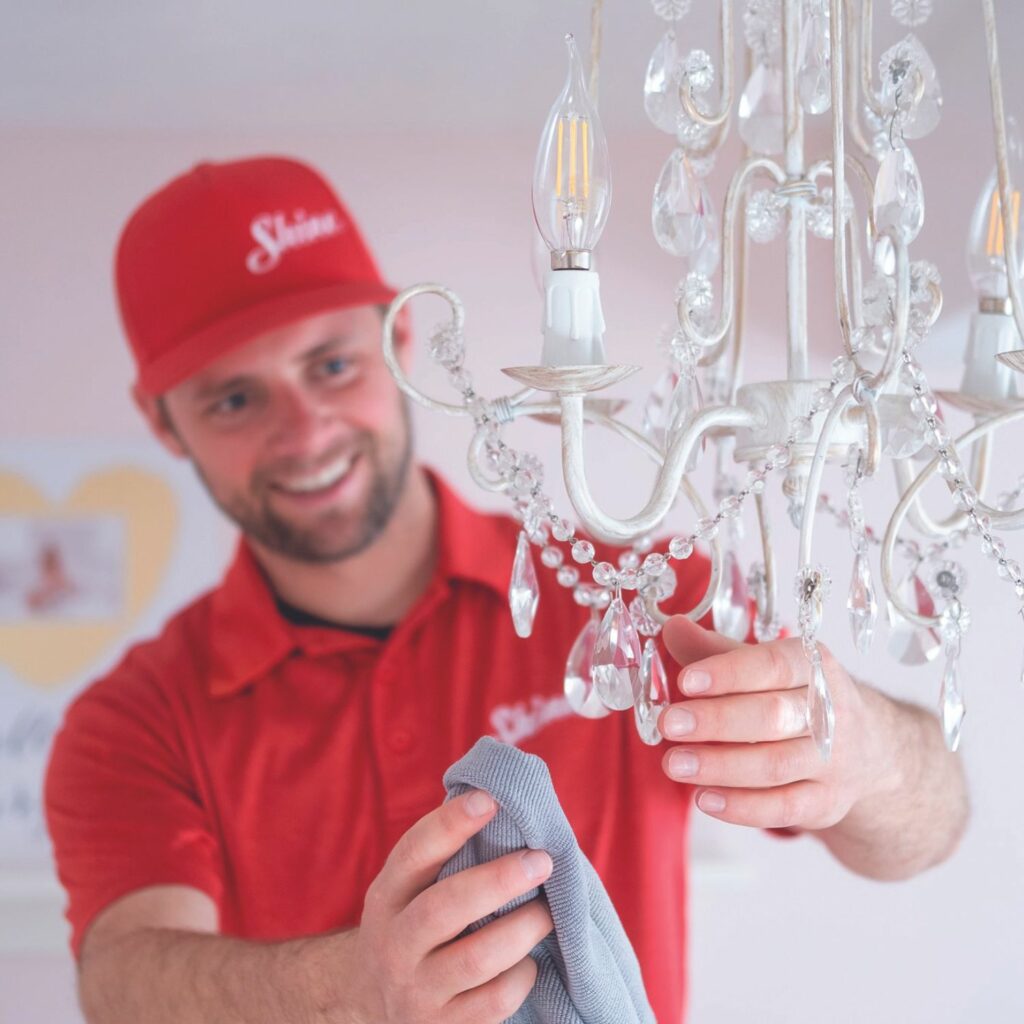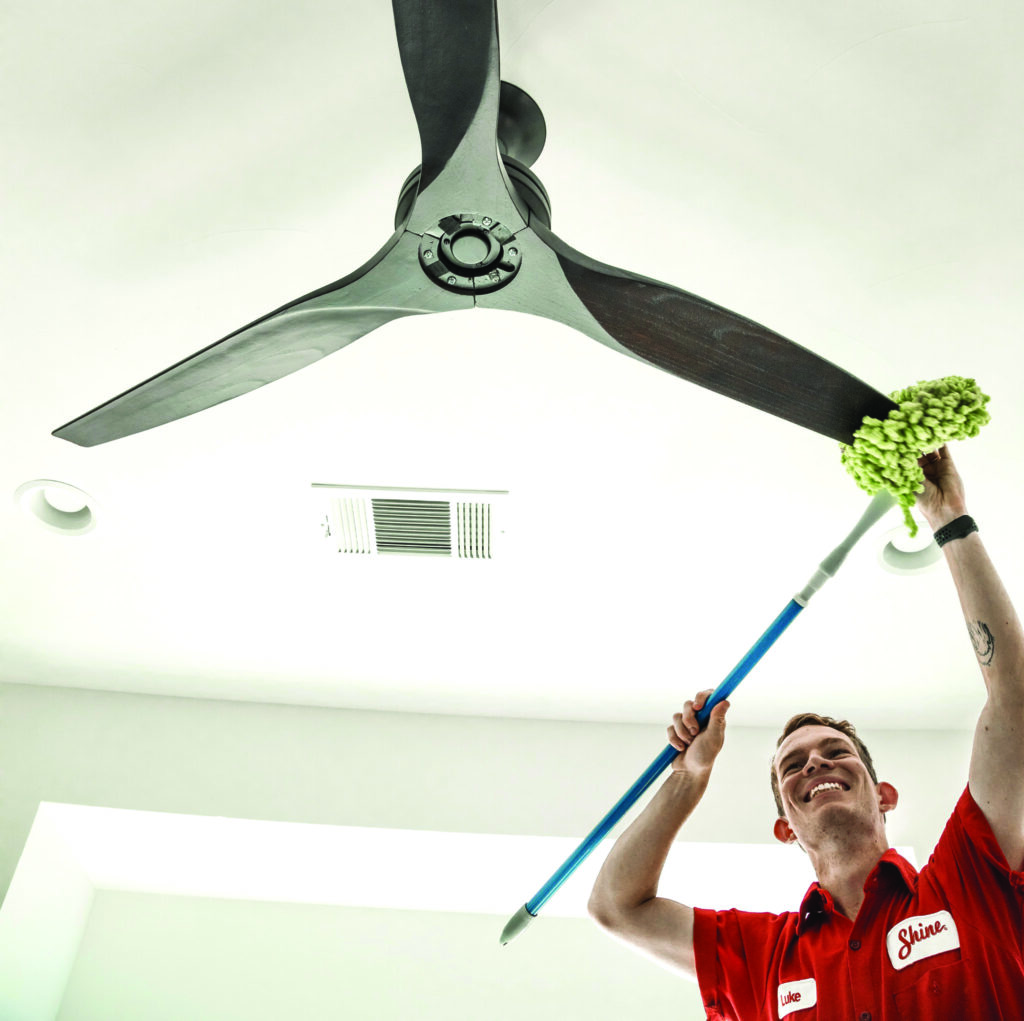 Interior window cleaning: Remove the fingerprints, dust, and dirt left behind from the holidays and winter season so you can enjoy the view. 
Glass surface cleaning: We'll tackle mirrors, shower doors, and other glass surfaces with ease so everything will sparkle and Shine. 
Hard-to-reach areas: Leave it to the professionals! Carrying ladders and cleaning hard-to-reach areas like ceiling fans, light fixtures, and chandeliers are in our nature.
We know that everyone's needs are different, which is why we offer flexible scheduling and work with you to create the best Interior Glass Cleaning Package for your space. Get your free estimate today.
WHY CHOOSE SHINE INTERIOR CLEANING SERVICES?
Experience and Training
Flexible Scheduling
Competitive Pricing
Safety and health
100% Satisfaction Guarantee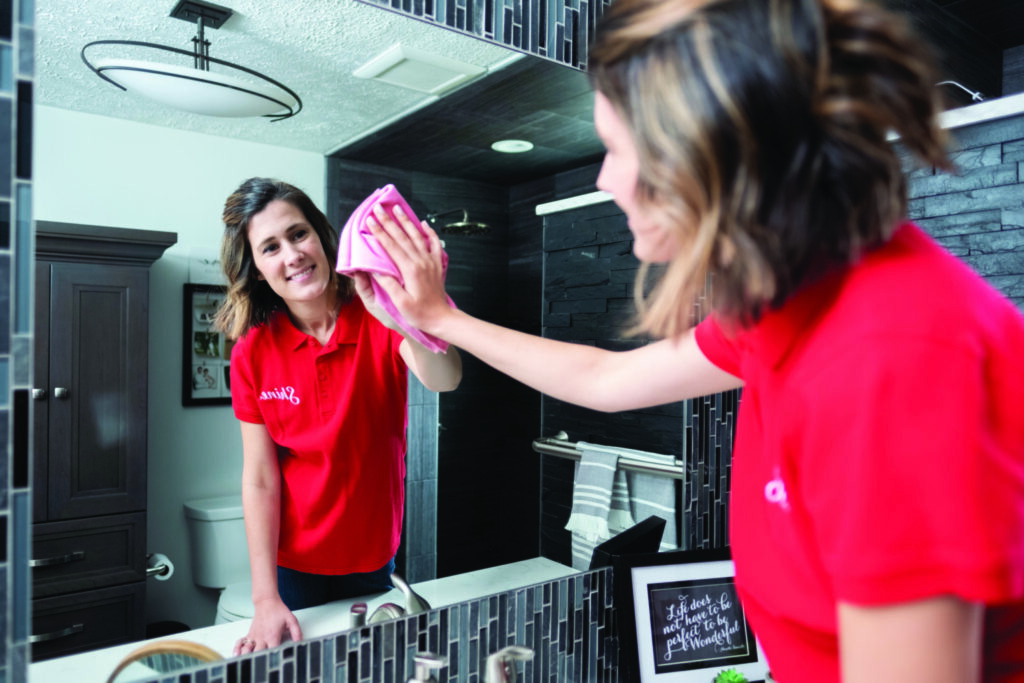 See what our satisfied customers have to say:
"Had such a wonderful experience with Shine! From the ease of scheduling, payment and the beautiful job at cleaning they did, I am thoroughly pleased with this service. I had full window cleaning done on my apartment and the 2 guys did such a great job! Will be using them again."
"My husband and I were moving to a condo and we wanted our house to sell looking its best. We hired Shine to clean our windows, screens, and tracts. The workers showed up on time, and did a fantastic job! We highly recommend them!!"
The Shine® difference is crystal clear