Pressure Washing Services
Power Washing, Pressure Washing & Soft Washing. No matter what you call it, the art of washing your home, windows, decks, fences and patios by professionals takes the right equipment and service. Our professionals at Shine are trained and know the right washing service to use for your home to avoid damage and maintain the lifespan of your siding, roof, decking and more.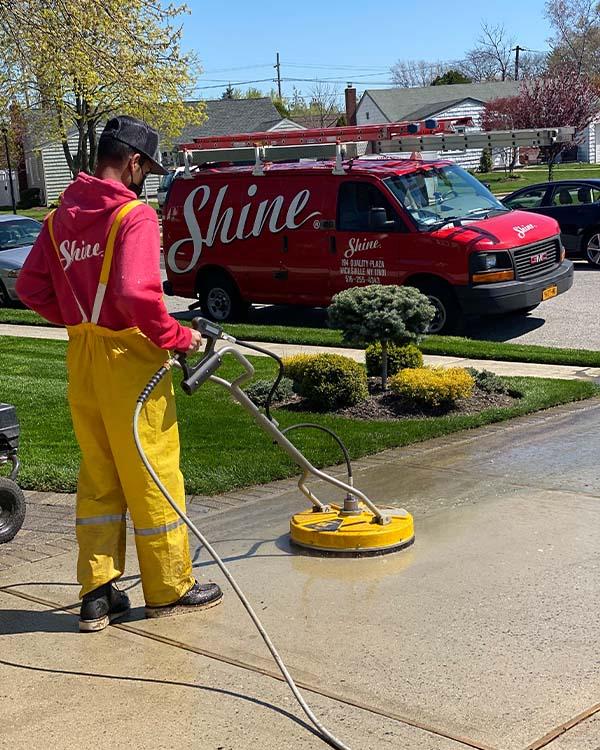 Pressure washing is one of the best ways to refresh your home surfaces.  Pressure washing gets rid of mildew, moss, dirt and tough stains that can leave your gutters, patios, walkways, and driveway looking tired or run down. Pressure washing is environmentally friendly, efficient, and will make your outdoor surfaces look brand new.
The Shine® difference is crystal clear