PROPERTY MANAGEMENT & REAL ESTATE CLEANING SERVICES
We understand that real estate agents and property managers have a lot on their plates, and the last thing you want to worry about is the appearance of your properties.
That's why Shine offers a full range of cleaning services, from window cleaning and pressure washing, to gutter cleaning and roof washing. With our experienced, professional technicians and top-of-the-line equipment, we can help you keep your properties looking their best and standing out in this competitive marketplace.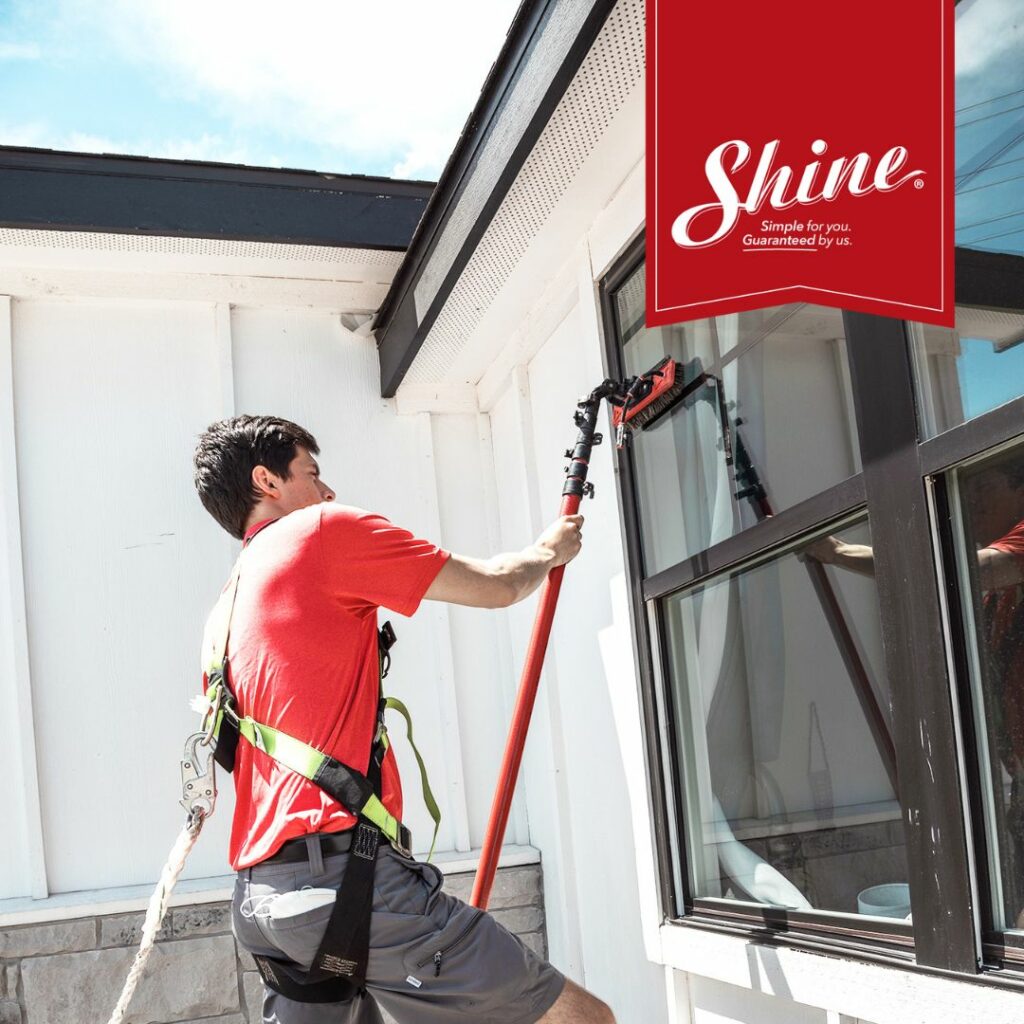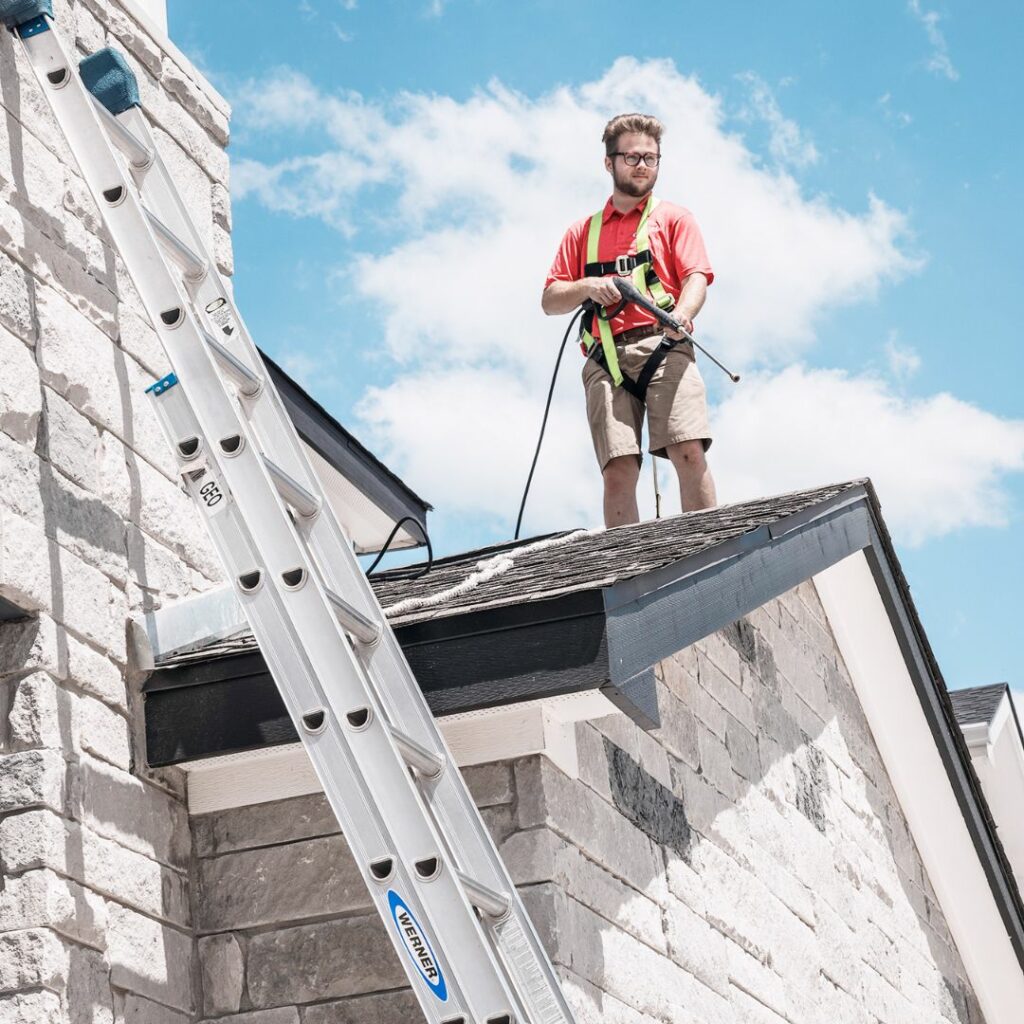 Our high-quality cleaning techniques help eliminate stubborn dirt, grime, and other contaminants from your building's exterior surfaces, making them look like new again. By using Shine's commercial pressure washing services, you can give your property a fresh, clean look that will make it more attractive to potential buyers or tenants! 
Ready to see the Shine difference? Get your free estimate today.
Commercial window cleaning services
We partner with property managers and real estate agents to ensure that your property is always kept looking its best! Our team of insured professionals can handle every step of the window cleaning process, including exterior, interior, screens, and tracks! From the outside in, we handle every step of the window cleaning process leaving no trace of dirt, smudges, or streaks behind. Watch as Shine transforms your windows by removing dirt you didn't even realize was there.
Did you know that Shine offers regular cleaning services? Your "set-it-and-forget" guide to property management. Check out our Subscription Services!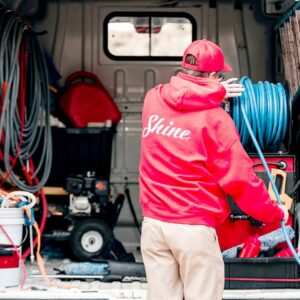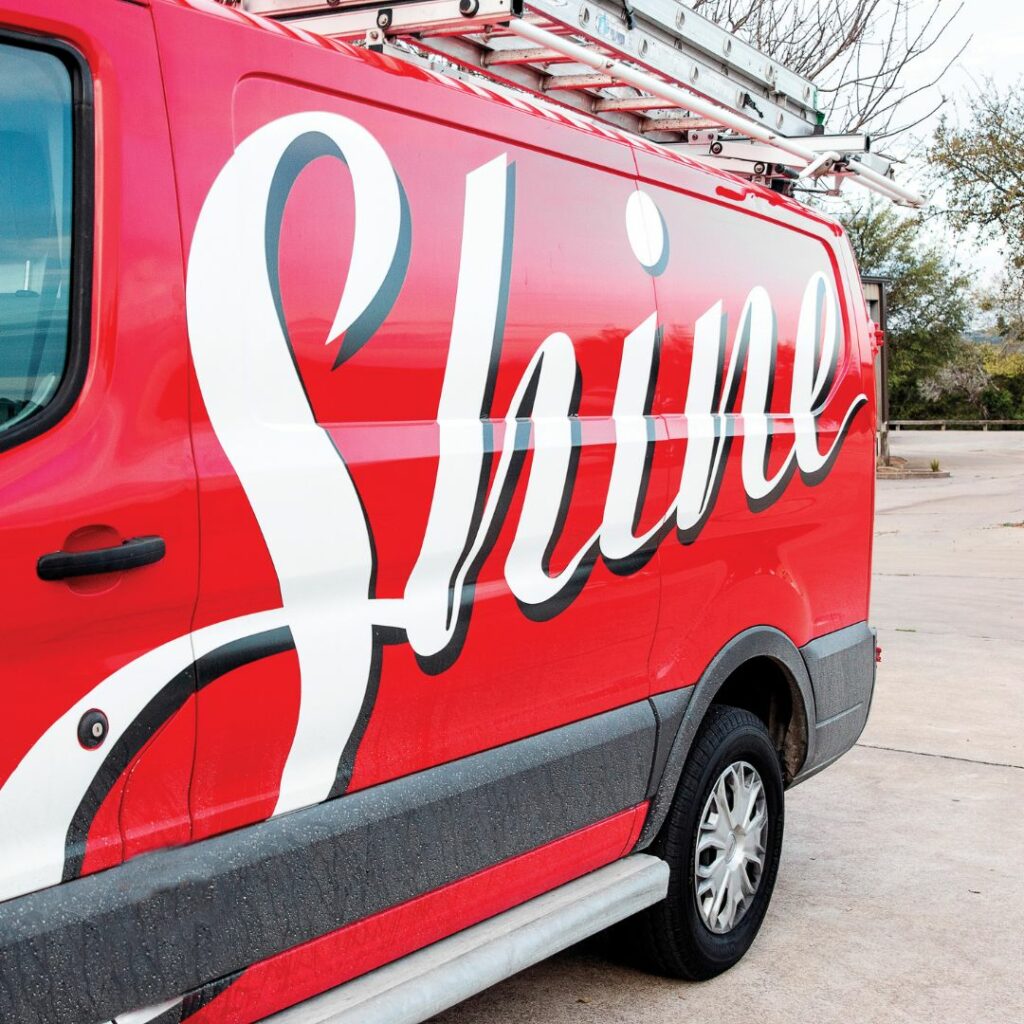 When you choose a professional real estate cleaning service like Shine, you can reduce the amount of time and money spent on repairs. Preventative maintenance is essential to keeping your property in its best condition. Shine partners with property managers to ensure that your investment is properly cared for. By choosing Shine, you'll reduce the time and money spent on repairs, and invest in the longevity and beauty of your property's value.
Shine offers a cost-effective way for real estate owners and property managers to keep their properties looking their best. Our cost-effective solutions, combined with our state-of-the-art equipment and extensive knowledge, will provide a deep clean that will make your property look like new again.
Interested in Shine real estate cleaning services? Get your free estimate today.
See what our satisfied customers have to say:
"Great service. The team responded promptly to our lighting request. They were out on time and was very professional. They did their work timely and ensured everything was running fine before leaving. Highly recommend."
"Many thanks to the Shine team! They were very professional, showing up on time, listening to our specific needs, and always keeping us posted with their progress. Great job!"
The Shine® difference is crystal clear