Keeping your home looking its best is like staying fit — it takes constant work. There is no "set it and forget it" approach with home maintenance, but there is one great hands-off solution: the Shine On Packages.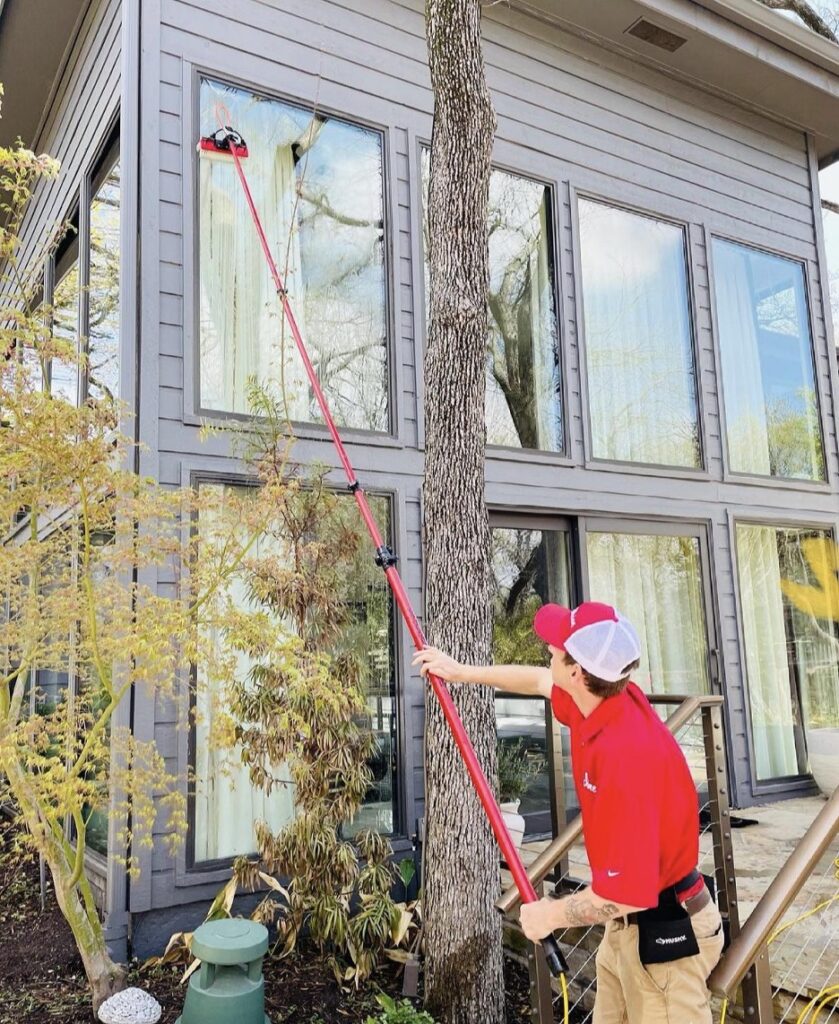 Save with a SHINE ON Plan!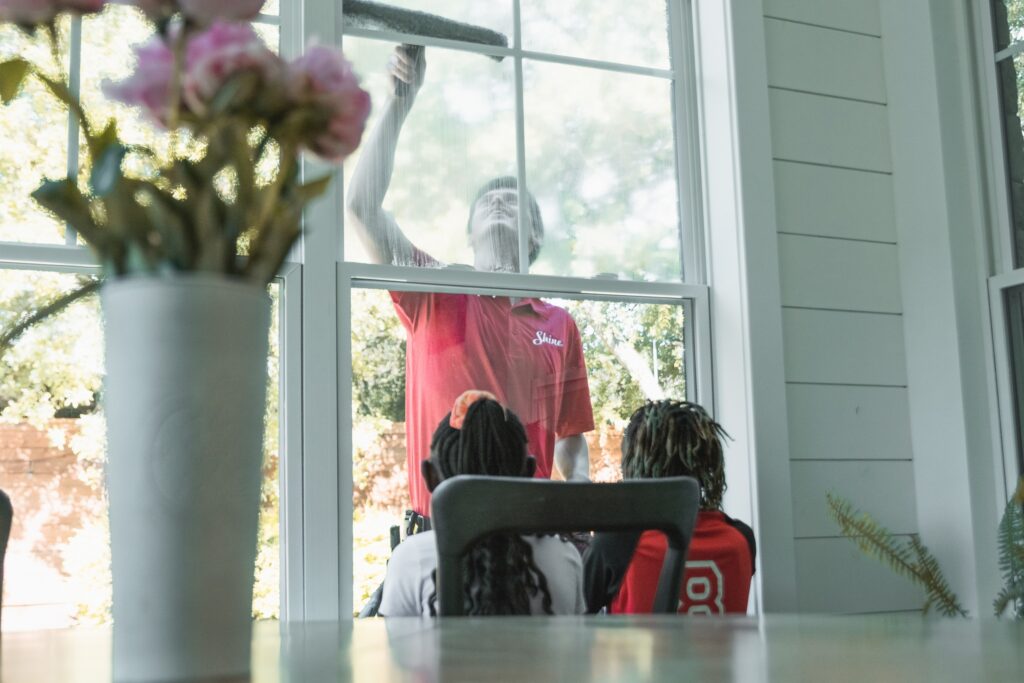 You already take amazing care of your home, from a well-manicured lawn, pest control, and a landscape that is likely the envy of many neighbors. You'd be surprised how many homeowners do not realize how many times windows should be cleaned each year to maintain the life of the windows.
Windows should be cleaned a minimum of 2 times a year. They should be cleaned more often when you live in an area where the weather changes often, where there is a great deal of sun, salt or spray from nearby bodies of water, and where there is a lot of pollen and debris that accumulate on your windows.
Just like regular lawn maintenance and other home services, you can avoid the hassle of doing it yourself or even having to schedule every time. Pick a window cleaning package below, and leave the rest to the professionals at Shine. With auto-payment options and advance scheduling, you don't have to do a thing except enjoy the crystal clear view.
Simply select the window cleaning frequency you want, and get ready to SHINE ON.
BASIC

Complete interior & exterior window cleaning 2x a year. Every spring and fall.
DELUXE

Complete interior & exterior window cleaning 3x a year.

PREMIUM

Complete interior & exterior window cleaning 4x a year. Enjoy the view all year round!
COMMERCIAL

Choose from any of these options or our monthly commercial service.
Window cleaning packages include cleaning of your windows inside and out. Our professional crew members are careful and considerate when inside your home, and are mindful of your furnishings around your windows. They'll provide streak-free cleaning and complete clean-up on the inside.  Exterior windows are often cleaned with our water-fed pole and purified water systems, ensuring your windows stay cleaner, longer – even if it rains.
See what our satisfied customers have to say:
"Had such a wonderful experience with Shine! From the ease of scheduling, payment and the beautiful job at cleaning they did, I am thoroughly pleased with this service. I had full window cleaning done on my apartment and the 2 guys did such a great job! Will be using them again."
"My husband and I were moving to a condo and we wanted our house to sell looking its best. We hired Shine to clean our windows, screens, and tracts. The workers showed up on time, and did a fantastic job! We highly recommend them!!"
The Shine difference is crystal clear