With humid summers, cool winters, the occasional snowstorm, and tornados, your home withstands a lot throughout the year. Debris and dirt can build up on your home over time, making it look dull and boring. Why not show your home a little love and make it Shine once again?
Shine of OKC uses environmentally friendly cleaning products to clean the outside of your home or business. We offer window cleaning, gutter cleaning, and pressure washing services. All of our staff members are well-equipped with the proper equipment and fully trained to tackle whatever project you have for us to ensure your home shines!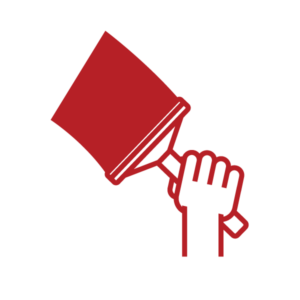 Transform Your Home or Business with WINDOW CLEANING SERVICES in Edmond and Oklahoma City;
Your windows will "shine" brighter when you use Shine's expert window cleaning services! Don't waste your valuable time cleaning your windows yourself – let Shine handle the job quickly and efficiently. 
We are proud to offer our 100% satisfaction guarantee and our reputation for quality and professionalism, giving you peace of mind that your home is in good hands. With our ShineBright Crystal Water technology, we can provide a superior clean that extends the lifespan and performance of your windows while improving energy efficiency.
Our hot and humid summers in OKC can quickly lead to mold or mildew growth, making it essential to have your windows regularly cleaned to prevent damage. With our comprehensive cleaning process, we guarantee that your windows will be cleaned inside, and out, and we'll clean the tracks and screens, leaving your windows spotless and clear.
Trust us to provide the best window cleaning services that will enhance the curb appeal of your home and make your windows shine brighter than ever before.

The MOST Trusted GUTTER CLEANING SERVICES in Oklahoma City, OK;
Is gutter clogging a common occurrence at your house? Layers of dirt and debris carried by wind could be weighing down your gutter, causing it to detach from your roof–not to mention running the risk of it becoming a home for all kinds of pests! 
Allow the Shine team to use our specialized equipment to thoroughly clean your gutters and enhance the curb appeal of your home. 
We pride ourselves on our strong reputation for quality and professionalism. We understand that your home's appearance is important, and we treat it with the utmost care and respect. Our team of skilled professionals in Oklahoma City are committed to providing you with the best gutter cleaning services possible. You can count on us to arrive on time, work efficiently, and leave your property looking better than ever before.

Get Rid of Dirt and Stains With Shine's Expert PRESSURE WASHING SERVICES in Oklahoma City, OK;
In OKC, your driveways, patios, and walkways can quickly become covered in dirt and dust from the sweeping winds of the plains. Not to mention the regular blemishes, mud, and mildew that accumulate over the years. Let Shine's environmentally friendly pressure washing services make your property feel like new again. Our skilled technicians use top-of-the-line equipment to safely and effectively remove stubborn stains. You can trust that we will leave your surfaces sparkling clean.
Our strong reputation for quality and professionalism is a testament to our commitment to excellence. We take pride in our work and strive to exceed your expectations with every project.
One of the biggest benefits of using Shine's pressure washing service is the time you'll save. No more spending hours on your patio or porch scrubbing away at stubborn stains or mold and mildew. Our team can get the job done quickly and efficiently, leaving you with more time to enjoy your clean and beautiful property.
So if you're looking to refresh the appearance of your property and enhance its curb appeal, give Shine a call today!

Make The Holidays Shine With Our Professional HOLIDAY LIGHTS INSTALLATION SERVICES in Edmond and Oklahoma City, OK;
The installation of beautifully detailed holiday light displays will enhance the festive atmosphere of your home or business. Trust Shine's insured installation professionals to bring your vision to life with our high-quality holiday light installations! With our three-year guarantee, you can enjoy the holiday season worry-free. 
The holiday season is already busy – let Shine handle the decorating! We'll handle set up, maintenance, take down, and storage, and you can save time and focus on making memories with your loved ones. We'll even fluff the garland and hang up some wreaths, too
Let us handle the decorating and take your holiday display to the next level.

Say Goodbye to Dark Nights Thanks To Our Expert LANDSCAPE LIGHTING SERVICES in Oklahoma City, OK;
In addition to looking fantastic, a well-lit home will ensure safety and security. It's time to refresh the landscape outside of your home or business and make it shine. Our Shine landscaping professionals handle the design, installation, and maintenance of your lights and will fix and replace them as needed throughout the year, so you can spend your time on what matters most to you. 
We have everything from bistro lighting to LED–get creative by controlling what colors you display with an app on your phone–get creative by controlling the colors and brightness of your lights with just a few taps on your phone. 
Choose Shine for a hassle-free, stunning lighting experience.
Shine is always ready to start your next project. Schedule your free estimate by calling 405-479-0100  or by filling out our form here.