Howdy, Lakeway! Are you ready to SHINE?
Lakeway is a jewel, with many community parks, the Mt. Lakeway trail, and Hust Creek. You want your home to look beautiful and fresh among the rest of your community. 
Throughout the year, Texas can see all types of weather—from extreme heat to loud thunderstorms and sometimes even ice storms—and your home bears it all. These conditions take a toll on your home, so why not treat it to a good clean? 
Shine of Lakeway, Texas, offers professional window, gutter, and pressure cleaning services to give your home or business the most satisfying deep clean and make it look like new! We also offer lighting installation services to get your home aglow for the holiday season. All of our professionals are trained to handle the appropriate equipment for your home's needs.
Our Story: Behind the Shine of Lakeway, Texas! 
Founder Lee Dejonge envisioned a company that would not only provide exceptional home services but also prioritizes customer satisfaction. From the beginning, Shine of Lakeway has upheld this vision, building a reputation for outstanding customer service through a culture of positivity, excellence, and safety.
With a growing customer base of over 10,000 happy clients, Shine of Lakeway continues to provide top-quality services, even in extreme weather conditions. From window cleaning to power washing, our team is dedicated to keeping your home beautiful year-round. Trust us to bring a Shine to your home!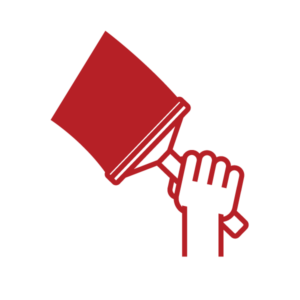 GET RID OF MOLD AND MILDEW WITH OUR CRYSTAL CLEAR WATER TECHNOLOGY AND PROFESSIONAL WINDOW CLEANING SERVICES IN LAKEWAY, TX
Texas is number one in the nation when it comes to dealing with mold. When left untreated, mold and mildew buildup damage your windows. Shine professionals use ShineBright Crystal Water technology to clean the outside, inside, screens, and tracks of your windows, so your home feels refreshed inside and out!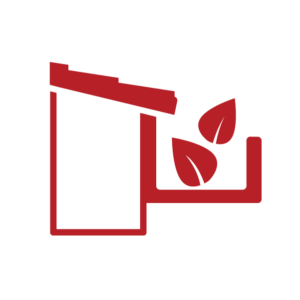 DON'T WAIT UNTIL IT'S TOO LATE, PROTECT YOUR HOME WITH GUTTER CLEANING SERVICES IN LAKEWAY, TX
Cleaning the gutters is probably the last thing you want to do on your to-do list. But did you know clogged gutters can actually become so heavy they detach from your roof and cause damage? Don't let that happen to your home–let Shine take care of your gutters for you! 
Our cleaning professionals are trained to handle specialized equipment and materials to provide the deepest, most effective cleaning for your gutters; extending their life and making your home Shine. 

MAKE YOUR HOME SHINE LIKE NEW WITH OUR PROFESSIONAL PRESSURE WASHING SERVICES IN LAKEWAY, TX
Power washing gives a satisfying cleaning to your home, windows, decks, fences, patios, and walkways. But did you know that certain types of wood, siding, and roof types require certain types of power washing? If done incorrectly, you could cause damage to your home. 
Our Shine professionals are trained to know the correct type of wash your home needs to ensure your outdoor spaces Shine like new!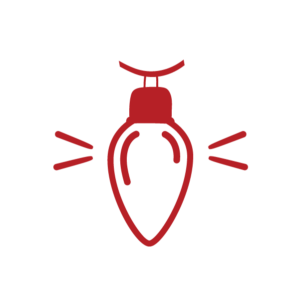 SIT BACK AND RELAX: LET OUR EXPERTS HANDLE THE DECORATING WITH SHINE'S HOLIDAY LIGHTS INSTALLATION SERVICES IN LAKEWAY, TX
Beautify your home for the holiday season with Shine's holiday light installation services! Our lighting installation specialists are insured and will consult with you on design. We don't just do lights either–we can fluff the garland and hang wreaths, too! 
Shine handles all the electrical work to ensure all the electrical work on your property. Our experts will also fix or replace any damaged lights throughout the season, to make sure your home is emitting the joy of the holidays! We carefully remove the decorations and store them in our facility until next year! 
Schedule Your Free Estimate
Call us today at 512-784-9680 or use our estimate form here.
---
Lemon Fresh Bins
Having a clean exterior of your home is great until your trash bin overtakes the smell of your garage and outdoor space. Lemon Fresh Bins helps make keeping clean, sanitized trash bins easy. You may have seen their cleaning truck around the neighborhoods from Dripping Springs to Lakeway and from Cedar Park up to Leander! They'll leave your trash bins smelling Lemon Fresh, and your exterior space feeling clean again. 
How does it work? You leave your empty trash cans out front by the garage or at the curb, their team will bring them down to the road and utilize their 200-degree hot water to not only clean but sanitize the trash cans as well. When they're finished, your fresh trash cans will be returned right back to the house! With multiple low-cost options and no contract necessary, their trash can cleaning service is one of the best. Head over to the Lemon Fresh Bins website to learn more!
---