Looking for a locally owned and operated team to help your home or business Shine? Our friendly professionals have a proven record of satisfied customers. We're ready to start your professional window cleaning project in Littleton with a 100% satisfaction guarantee. Whether you're looking for a spring refresh for your home's exterior and windows or need the driveway power washed to revamp your curb appeal, we can help. As you embark on your journey of being a Shine customer, we are excited that you'll help us continue toward our vision of creating a brighter world.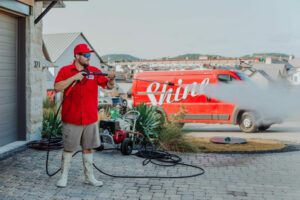 Shine of Littleton can brighten up your residential or commercial property year-round with our professional window cleaning, pressure washing, holiday lighting, gutter cleaning, and solar panel cleaning. 
Our friendly, experienced team of professionals with a proven record of happy, satisfied customers are ready to start your residential or commercial cleaning project with a 100% satisfaction guarantee. Shine offers our services to Littleton and the neighboring areas. Whether you're a homeowner, landlord, or commercial building owner, the professionals at Shine are ready to make your outdoor spaces look and feel amazing! Get your free estimate now and see the difference Shine can make to the appearance of your location!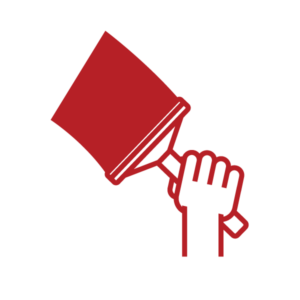 Bring The Beauty of Littleton To Life With Professional WINDOW CLEANING SERVICES
You won't be able to resist looking out of your professionally cleaned windows. Our unique ShineBright Crystal Water technology can even potentially increase the lifespan of your windows by preventing mold growth, increasing energy efficiency, and more. All services are covered by the Shine Guarantee. Give us a call today for a free price estimate. 

Keep your gutters flowing like they are intended to with help from Shine of Littleton. Blocked gutters can cause all sorts of issues if they're not properly cleaned out from time to time. Your local Shine team is well equipped and experienced to make sure clogged gutters on your house or office building are never a problem again. Contact us today to schedule a free estimate!

We expertly clean up moss, dirt, mildew, and tough stains that'll leave everything looking good as new. The difference that a clean driveway, patio, or walkways can make is amazing and it instantly increases your property's curb appeal. Call Shine today to schedule our team of professionals to come out to your home or place of business to deploy our pressure washing services. 

Sit Back And Relax While Shine Of Littleton Make Your Home SHINE With Our HOLIDAY LIGHTS INSTALLATION SERVICES
Let the holidays Shine with our holiday light installation services! Shine of Littleton will design, install, and maintain a holiday display specially created for your home. We'll even handle the storage in the off season. Our three-year warranty includes garland and holiday wreath installation as well. So, sit back and relax while Shine's expert team does all the work for you this holiday season!
To keep your solar panels efficient and effective, they should be cleaned once every 6 months to a year. Depending on the level of dirt or pollution your solar panels are exposed to, you may need it more often. Let your local professionals at Shine of Littleton keep them clean! Contact us today!
Schedule Your Free Estimate TODAY:
Call us today at (720) 725-6497 or use our estimate form here.