Providing Professional Window Cleaning and Home Maintenance Services in Ann Arbor, Canton, Chelsea, Plymouth, and More
Ann Arbor is renowned worldwide for its high-caliber art and culture. Plus, it's lively university life (Go Blue!), a prestigious hospital, and a flourishing tech industry. From all corners of the world, people flock here to study, work and seek medical care. It's easy to see why Ann Arbor is consistently ranked as a top place to live. At Shine of Ann Arbor, we are honored to be part of this remarkable city. We offer the best in residential and commercial professional window cleaning, power washing, gutter and roof cleaning, holiday lighting, and outdoor lighting services.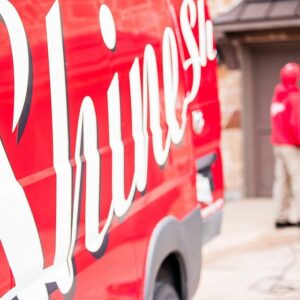 As a homeowner, landlord, or business owner in A2, keeping your property looking its best is important for attracting residents, customers, and the good of the community. Regular building maintenance is essential to keep your home or business looking its best, especially in the face of Michigan's tough weather conditions. We understand the significance of preserving the look of your property. Let us help you keep your residence or business shining!
Shine of Ann Arbor serves Tree Town and surrounding areas of Washtenaw County. Wherever you're located, we'll happily travel to you.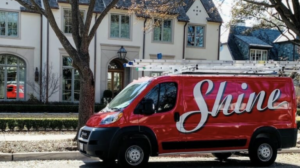 Meet Brett Jasch
Brett Jasch launched Shine of Ann Arbor to invest in his family, friends, and community. He appreciates how Shine's ideals enable him to lead his exceptional staff and provide them with growth opportunities at Shine and beyond. 
"I am most proud of my team for providing customers with top-notch service. Our growth is due to customer service and referrals. I'm confident, given the chance, Shine can show you why we are the preferred choice of in-home service providers in Washtenaw County."
– Brett Jasch (Shine of Ann Arbor Owner)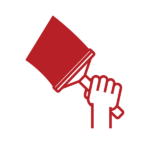 Ann Arbor is home to a mix of properties, from unique and historic architecture to modern education and medical buildings. The city's windows play a big part in showcasing the character and charm of its buildings. However, with Michigan's harsh winter weather, it's important to keep these windows clean and clear of any buildup. At Shine of Ann Arbor, we understand the unique challenges that Michigan weather can present. But with Shine's professional window cleaning service, you can rest easy knowing that your home or business will look great through every season. 
Using our ShineBright Crystal Water technology, our method extends the life and operation of your windows, prevents mold growth, increases your home's energy efficiency, and much more. So trust us to keep your Ann Arbor property looking its best with window cleaning services from Shine.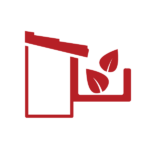 While Ann Arbor's fall foliage is a beautiful backdrop for supporting our favorite football team, the falling leaves can also lead to a mess in your gutters. That's where we come in. Shine of Ann Arbor's professional and experienced team will thoroughly clean your gutters of leaves and other debris. You won't have to worry about clogged gutters, which can lead to water damage and other issues to your home, commercial building, or rental property. We offer competitive pricing and excellent customer service. Contact us today to schedule your gutter cleaning.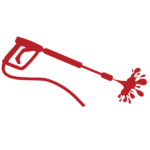 Say goodbye to the mildew, moss, dirt, and tough stains that leave your gutters, patios, walkways, and driveway looking drab! Our pressure washing services are environmentally friendly and efficient, making your outdoor surfaces look brand new. Pressure washing can also increase the value of your property and make it more attractive to potential renters or buyers.

Make your holiday season bright and beautiful with Shine of Ann Arbor's Holiday Lighting Installation Services. Our professional and experienced technicians will install a customized lighting display for your home or business to make it stand out in the neighborhood. We use only high-quality, energy-efficient lights and equipment to ensure a safe and long-lasting installation. With our convenient scheduling and competitive pricing, you can relax and enjoy the holiday season without the hassle and danger of hanging lights yourself.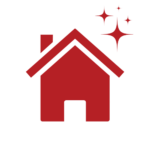 Protect and Refresh Your Property's Exterior Roof and Building Exterior Washing Services
Regular roof and exterior washing not only improves the appearance of your property but also protects it from potential damage caused by the buildup of these contaminants. Plus, it can also increase the lifespan of your roof and exterior surfaces. Shine of Ann Arbor offers professional and efficient cleaning solutions for your property's roof and exterior. We use advanced cleaning methods and equipment to effectively remove dirt, grime, and other contaminants from your roof, siding, and other exterior surfaces.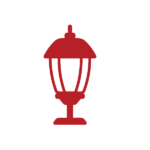 Ann Arbor residents and businesses, let Shine light up your outdoor events, patios and decks, and bistro spaces. Our outdoor lighting services are designed to enhance the ambiance of any outdoor setting and make it more inviting. From elegant string lights to stylish patio lighting, we offer a wide range of options to suit your needs and preferences. Our team will work with you to design and install a customized lighting solution to make your outdoor spaces shine. Whether you're hosting a special event or want to create a more inviting atmosphere for your customers, Shine has the perfect lighting solution.
Schedule Your Free Estimate
Call us today or use our estimate form here.