Christmas & Holiday Lighting Installation in Ann Arbor, MI
It's time to light up (Christmas) Tree Town! 
Enjoy the season and everything Ann Arbor has to offer, by investing in a holiday lighting package with Shine Ann Arbor. 
At Shine, we focus on friendly service, safe and unique products and the chance to dazzle with full service holiday lighting, for your home or office. 
Every taste and tradition is covered by Shine. Our trained teams can create a simple or sensational design, trendy or classic; your vision is our priority. With quality products, our crews help design and plan, then work on installation and (the best part) tear down. We're not done until everything is cleaned-up and packed away from next year. Merry Christmas indeed!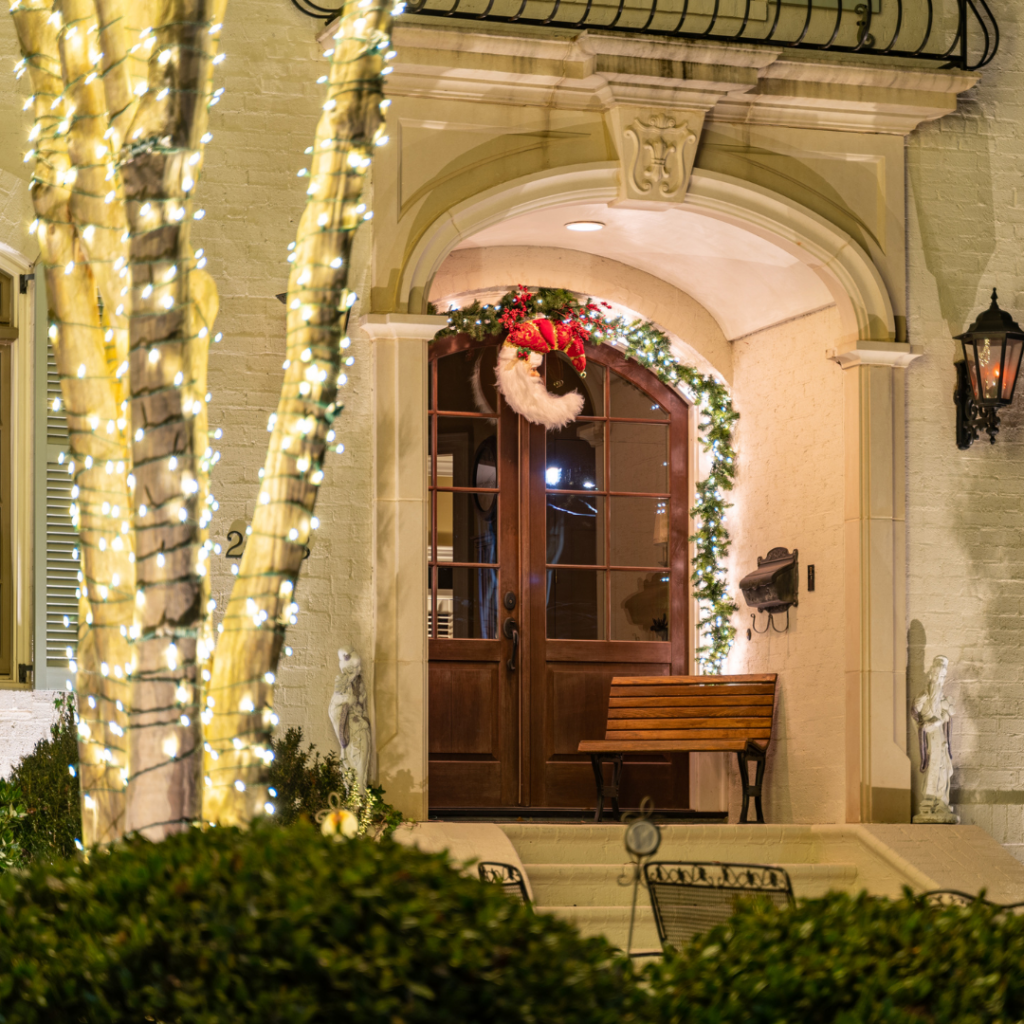 Local Professional Christmas Light Installers Near You
Proudly serving Ann Arbor and surrounding areas, the Shine crew has big time backing while staying local. Shine corporate includes 40 franchise locations around the country. That affords the locally owned stores quality training and products. Each year we even attend the national holiday lighting training. Our crews learn technique, trends and safety. Christmas in Ann Arbor is our business! 
Appointments are filling up fast, book now!
More Than Just Holiday Lighting Installation
Shine Ann Arbor doesn't stop at lighting (did we mention, we're crazy for Christmas!) Day or night, your home with be festive and fantastic with additional accessories including wreaths and garland, lawn ornaments, additional trees, shrubs and more.
Plus, our trained crews can reach that high spot in the front of your house, safely! For once, why don't you relax and let the professionals handle it, Clark. (Christmas Vacation – get it?!)
Commercial Christmas Light Installation
After getting your home ready for Santa, make sure your business or office is in the spirit too! Bring new attention and customers to your business with holiday decorations. Just like our residential packages, we bring experience, quality products and cheer! Plus, clean-up, tear down and storage is part of the deal. 
Contact us today, (734) 800-9565 or request your estimate today.
Contact Us
3880 Jackson Rd, Suite C1
Ann Arbor, MI 48103
Special Event Lighting Installation
While Christmas light installation is a big part of our business, our lighting products are ideal for special events any time of the year. From wedding venues, businesses or being that standout seasonal home, we can provide professional lighting for other occasions too.
We work with many different cities and municipalities to help light and decorate buildings and trees for special occasions too.
Halloween Lighting

Outdoor Patio & Bistro Lighting

Valentine's Day Lighting

St. Patrick's Day Lighting
Work with Ann Arbor's Best Christmas Light Installers. Book Now