Fort Lauderdale is a true gem of a city, with a rich history, stunning natural beauty, and a unique cultural vibe that sets it apart from anywhere else. Whether you're looking for a relaxing day on the beach or an exciting night out on the town, this city has something for everyone. But, no matter how much you love your city, keeping your home or business in top shape can be a challenge. That's where Shine of Fort Lauderdale comes in – we are the local specialty cleaning company that you can trust to help keep your property shining and looking its best!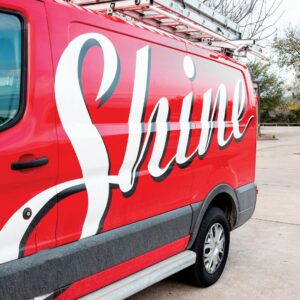 Meet Shine of Fort Lauderdale
Shine of Fort Lauderdale is dedicated to bringing top-notch cleaning services to the people of Fort Lauderdale. We understand that maintaining a clean and well-kept home can be difficult, especially in our hot and humid climate. That's why we offer a comprehensive range of services, including window cleaning, gutter cleaning, pressure washing, and holiday lighting. With our 100% satisfaction guarantee, you can trust us to make your property Shine.

Maintaining clean windows can be a challenge in any city, but in Fort Lauderdale, the warm and humid weather can make it even more difficult. That's why it's important to have a reliable window cleaning service like Shine of Fort Lauderdale. Our team of professionals uses the latest cleaning techniques and equipment to ensure that your windows are sparkling clean and free of streaks. Our ShineBright Crystal Water is a cutting-edge exterior window cleaning solution that uses pure water for a safer, environmentally friendly clean. The pure water dries without residue, ensuring your windows stay spotless. 

We Handle It All with Our GUTTER CLEANING SERVICES in Fort Lauderdale, FL
Clogged gutters can lead to serious problems, including water damage around your home's foundation. This can cause erosion of landscaping and concrete patios over time. Accumulated debris in the gutters can also attract pests and eventually cause damage to the roof. That's where Shine of Fort Lauderdale comes in. Our professional gutter cleaning team uses specialized equipment to effectively and efficiently clean your gutters, extending their life and restoring the beauty of your home. Our state-of-the-art cleaning techniques will revive the beauty of your home and extend the life of your gutters, ensuring they shine bright like the sun in Fort Lauderdale.

Transform the appearance of your outdoor spaces with the power of pressure washing from Shine of Fort Lauderdale. Our skilled team wields the latest equipment and eco-friendly detergents to breathe new life into your deck, driveway, sidewalks, and walkways. Soft washing is also available for delicate surfaces like siding and roofs, ensuring a gentle cleaning that won't damage your property. Say goodbye to slippery spots and dull, faded surfaces, and hello to a space that's both beautiful and safe. Let us power wash your outdoor spaces back to their former glory.

The holidays are a magical time in Fort Lauderdale, and what better way to celebrate than with a stunning display of holiday lights? The shine of Fort Lauderdale offers holiday light installation services to help you make your home or business stand out this holiday season. Our team of experts will install and maintain your holiday lights, ensuring that they shine bright for all to see. Celebrate the most wonderful time of the year with a holiday lights display that truly captures the magic of Fort Lauderdale.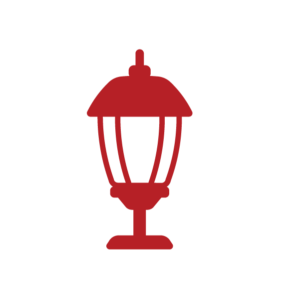 With personalized outdoor lighting designed specifically for your property, you can give your home or business a "cared-for" impression while making its exterior feel warm and inviting. We offer everything from permanent landscape, patio, and deck lighting solutions to specialized event lighting so that your guests can enjoy your beautiful property day or night.
At Shine of Fort Lauderdale, we professionally install only high-quality products to ensure maximum quality. Let us take care of all your outdoor lighting needs today and ensure your property is well-lit for years to come.
Schedule Your Free Estimate
Call us today at 954-881-0031 or use our estimate form here.