Fenton, Michigan, is a vibrant city known for its stunning natural beauty, friendly community, and diverse recreational activities. From fishing and boating to shopping, dining, and entertainment in its historic downtown, Fenton truly has something for everyone. 
The city is home to many young families and working professionals who appreciate the balance between work and leisure that it offers. Our 58 lakes, family-friendly events, and bustling downtown make Fenton and surrounding areas a fantastic place to live and work. 
At Shine of Fenton, we understand what makes this community special. Our goal is to enhance the beauty and value of homes and buildings in the community through our comprehensive home services, including window washing, power washing, roof and gutter cleaning, holiday lighting installation, and outdoor lighting services. We're proud to serve homeowners and businesses from Frankenmuth and Birch Run to Mt. Morris, Flushing, Flint, Grand Blanc, Linden, and More.
Michigan's unpredictable weather, with harsh winters and hot summers, can take a toll on the exterior of homes. By keeping the homes and commercial buildings of Fenton sparkling clean, we help preserve the unique character and charm of this great city, even through Michigan's toughest weather conditions.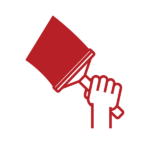 The grime and buildup of winter weather can leave windows looking dull and dingy, detracting from the 
overall appearance of a property. That's where Shine of Fenton comes in. Our professional window cleaning services are designed to wash away the grime of winter, restoring the beauty and sparkle of your home or business. 
Our window cleaning professionals use ShineBright Crystal Water technology that extends the life and operation of your windows, prevents mold growth from build-up, increases your home's energy efficiency and lets all the ligh
t in to make your home Shine. By choosing Shine of Fenton for window cleaning, residents and businesses in Fenton can welcome the new season with clean, sparkling windows.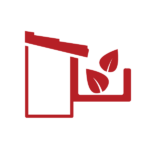 While we wouldn't change the woodlands, lakes and abundant trees in the Fenton area, our beautiful plant life can quickly contribute to clogged gutters. Especially when winter winds and spring storms blow leaves and other plant debris onto our roofs. Clogged gutters can lead to water damage, roof damage, and even foundation damage, putting your property at risk. 
At Shine of Fenton, we offer professional gutter cleaning services to keep your home or business protected. Our team uses safe and efficient techniques to remove debris and ensure your gutters work properly, even in areas surrounded by trees and plant life. With our commitment to quality and attention to detail, residents and businesses in Fenton can enjoy peace of mind knowing that their property is protected from potential damage.
Fenton, Michigan, is a charming city with rich history and stunning natural beauty. However, Michigan weather can take a toll on the exterior of homes and businesses, leaving them dull and dingy. At Shine of Fenton, we offer professional pressure washing services to bring back the beauty and shine to your property.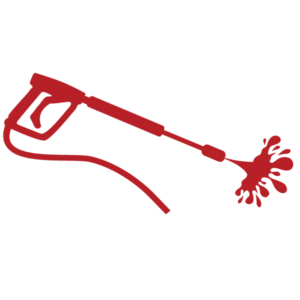 Power washing not only improves the appearance of your property but also extends the life of the exterior surfaces, making it a wise investment. Our Shine professionals are trained and know the right washing service for your home to avoid damage and maintain your siding, roof, decking, walkways, and more. By choosing Shine of Fenton for pressure washing, you can enjoy a clean and refreshed property that reflects the charm and character of the Fenton area.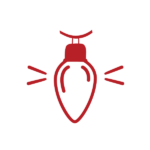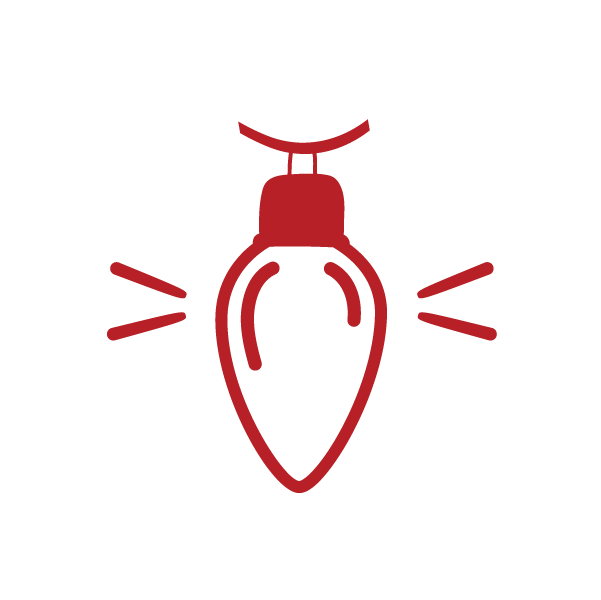 The holidays are a special time in Fenton, Michigan, with its tight-knit community and charming atmosphere. At Shine of Fenton, we offer professional holiday lighting services to help enhance the festive spirit of the season for homeowners and businesses alike. Our expert installation will bring your holiday lighting vision to life, so you can sit back and enjoy the holiday season without worrying about climbing ladders and braving the cold weather to hang lights and decorations. We'll also remove and store your decorations for next year!
We use high-quality lighting and damage-free installation, ensuring they brighten up your property and create a warm and inviting atmosphere throughout the holiday season. We also offer wreaths and garlands. By choosing Shine of Fenton for holiday lighting, you can add a touch of magic to your home or business, making it a standout feature in the charming community of Fenton during the holidays.

Protect Your Investment with Professional Roof Washing Services in Fenton, Michigan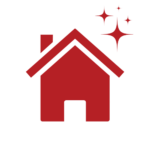 Harsh Michigan winter weather can take a toll on even the sturdiest roofs, leaving dirt, grime, and buildup that can shorten the life of your roof and lead to other building problems. At Shine of Fenton, we offer professional roof-washing services to help maintain the longevity and beauty of your property. 
Whether you have an older historic building or a newer construction, our roof washing services can help keep your roof looking its best and extend its lifespan. By investing in regular roof washing, you can protect your investment, maintain the value of your property, and keep your roof looking great for years to come.
There is no better way to enjoy Michigan's beautiful summer nights than on your deck or patio. With its charming atmosphere and numerous outdoor community events, Fenton is the perfect place to highlight your home or business with the right outdoor lighting. Outdoor and landscape lighting adds to the ambiance and charm of a property or event space, and enhances safety and security.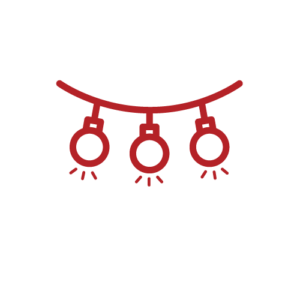 Shine of Fenton can help transform outdoor event spaces for parties, festivals, concerts, or other outdoor gatherings. We work with homeowners and business owners to add or update outdoor lighting on patios, decks, pool areas, fire pit areas, and more. We also design and install customized landscape lighting to illuminate your entire property.  
Investing in professional landscape and outdoor lighting services is a smart choice for homeowners and businesses looking to add value and charm to their property. Contact Shine of Fenton to brighten your property any time of year with personalized outdoor lighting.
Schedule your free estimate!