Nestled in the eastern portion of New York, Long Island is an idyllic blend of city and rural environments. With its impressive historical background, cultural diversity, and breathtaking landscapes, it is no surprise that Oyster Bay and Huntington were included in Money Magazine's top fifty most livable towns in the US. Long Island has countless excellent schools, and its proximity to Manhattan provides the perfect mix of city and suburban life for residents and business owners.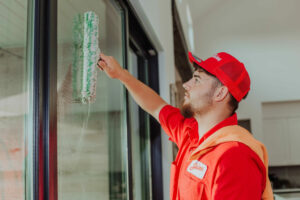 On Long Island, residents and tourists can explore the endless options of fine dining, shopping, and leisurely activities while taking advantage of the gorgeous beaches of the Hamptons. The nearby ocean and icy winters, however, can take their toll on the exterior condition of any property. Shine of Long Island is a locally owned and operated business that can take the hassle of maintenance out of the equation with our selection of professional window cleaning, pressure washing, gutter cleaning, holiday lighting installation, and other services.
We have the utmost pride in our community and the individuals that reside in it, and our commitment to excellence is second to none. We know how much a well-kept property can add to a home or business in terms of aesthetic and long-term value. That's why Shine guarantees dependable, superior services to maintain the longevity of your property in its prime condition.
Meet Kristen Glicksman and Don Fahrbach
Don Fahrbach and Kristen Glicksman joined the Shine family to work closer to home and spend more time with their loved ones. Their professional and friendly team drives positive results for customers with a 100% satisfaction guarantee. They love seeing their employees grow, and they strive to live Shine's values of Serving, Excellence, Fun, Safety, and Positive Energy every day.
Kristen Glicksman 
Business Development Manager
Kristen connects you to the perfect Shine service to make your home shine! 
Joe Fahrbach 
Manager
Joe trains and manages our field crews to provide top-of-the-line service and result you will love!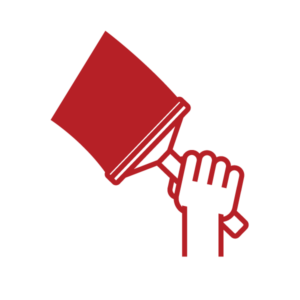 BRING YOUR WINDOWS TO LIFE WITH OUR HIGH-QUALITY WINDOW CLEANING SERVICES
Living close to the ocean on Long Island can significantly impact the cleanliness and appearance of your windows. The salt air and constant exposure to moisture can leave your windows covered in a layer of grime that goes beyond just being dull and dingy. Over time, the buildup of salt and other debris can even cause permanent damage to your windows, making it difficult to see out of them, and reducing the energy efficiency of your property. Your professionals at Shine have the experience and equipment to remove even the most stubborn buildups and protect your windows from long-term damage.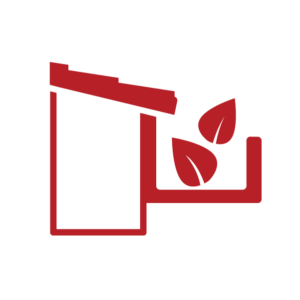 The region's harsh winters and summer storms can wreak havoc on your gutters, leading to clogs, leaks, and other issues that can impact the structural integrity of your home. And when storms hit Long Island, you want to ensure your gutters flow freely. Neglected gutters can lead to water damage, which can be costly. The Shine professionals have the knowledge and tools to safely and efficiently clean your gutters, ensuring they are completely free from debris and functioning properly. With our comprehensive gutter cleaning services, you can rest easy knowing that your home is protected from the elements and that you're taking proactive steps to maintain the longevity and value of your property. 

When it comes to owning a home or business on Long Island, protecting your investment is key. Unfortunately, dirt, mold, and other debris can build up on your property over time, causing damage and decreasing its value. This is where professional pressure washing services can make all the difference. At Shine, our experienced professionals use top-of-the-line equipment and techniques to safely and effectively remove dirt and grime from surfaces such as patios and decks, walkways and driveways, and siding. With our services, you can prevent damage, improve the appearance of your home or business, and extend the life of your property, all while maintaining its value.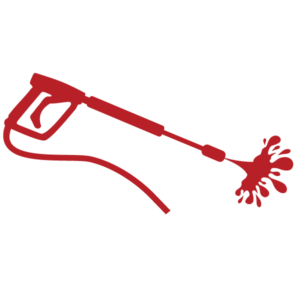 Living on Long Island, your roof is constantly exposed to the elements, including salt, wind, and rain, which can cause dirt and grime to build up over time. This buildup not only affects the aesthetics of your property, but can also lead to more serious issues, such as leaks, water damage, and even mold growth. Shine offers professional roof washing services designed to safely and effectively remove the buildup of dirt and grime, giving your roof a fresh, clean look and preventing costly damage. With our state-of-the-art equipment and techniques, we can clean your roof quickly and efficiently.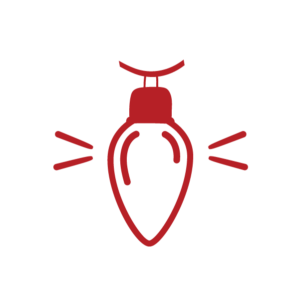 The holiday season is a magical time, and what better way to spread the cheer than with beautiful, festive lighting? Whether you're a homeowner or business owner, Shine of Long Island can help you get in the holiday spirit with our professional holiday lighting installation services. Our team of experts has the skills and equipment necessary to create a warm, inviting atmosphere that will impress your guests and attract customers to your business. With our comprehensive services, we'll handle everything from design to installation to take-down, and even storing your decorations for next year, so you can sit back and enjoy the season. Don't risk injury or spend hours untangling lights – let us take care of everything for you.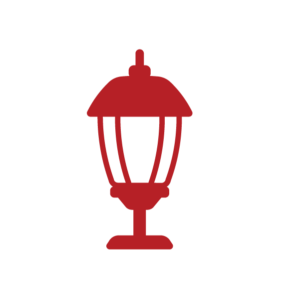 ENJOY YOUR OUTDOOR SPACE ANY TIME OF DAY WITH OUR HIGH-QUALITY BISTRO AND OUTDOOR LIGHTING SERVICES ON LONG ISLAND
Outdoor lighting creates a welcoming atmosphere for your home or business. In addition to creating an inviting atmosphere, outdoor and bistro lighting can provide safety and security. The Shine of Long Island team has the skills and experience to design and install the perfect lighting solution for your outdoor space, considering everything from the ambiance to energy efficiency. Whether you're looking to create a peaceful backyard setting or an inviting space for customers, we'll work with you to design a solution that meets your needs and budget. With our outdoor and bistro lighting services, you can enhance the beauty and functionality of your property while creating an atmosphere that will leave a lasting impression. 
SCHEDULE YOUR FREE ESTIMATE
Call us today at (516) 255-4343 or use our estimate form here.
Shine of Long Island License Numbers:
Suffolk County HI-66414
Nassau H0106710000