Professional Window Cleaning, Pressure Washing, Holiday Lighting, and Gutter Cleaning In Bloomfield Hills, MI.
Providing Window Cleaning and Home Maintenance Services in Birmingham, Rochester Hills, West Bloomfield, Royal Oak, Franklin, and surrounding areas.
Here in Southeast Michigan, we experience a whole spectrum of weather conditions.  From snowy winters to long warm summer days we get to feel it all. And while this is just one of the wonderful things that makes Michigan a fantastic place to life, it also makes maintaining your home throughout the changing seasons a constant challenge. Shine of Bloomfield Hills is a locally owned and operated company, and we have the expertise to know exactly what your property needs to Shine during every season of the year! Our Shine experts keep homes and businesses in the Bloomfield Hills area beaming from top to bottom with professional window cleaning, pressure washing, gutter cleaning, and holiday lighting installation services. 
We aim to provide our customers with the greatest quality service possible, with a 100% satisfaction guarantee. Contact us today to schedule your free estimate!
Meet the Shine of Bloomfield Hills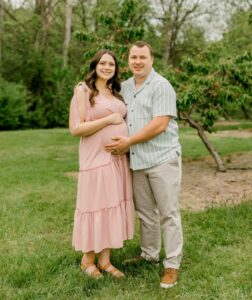 Beginning his Shine journey in 2016, Brandon Mathis climbed the ranks from employee to owner, demonstrating the spirit of dedication and growth. As a proud new father, ambitious business owner, and active community member, he is committed and diligent.
Brandon's started with Shine during his college years at Grand Valley State University as an employee at the Shine of Holland. Following his wife's graduation, they moved to the East side of the state, where he joined the Bloomfield Hills location. After a fruitful five-year stint as a manager, he resolved to make the leap into ownership, fueled by his respect for Shine's values and his strong relationships within the company.
"Now, as the new owner, I'm eager to leverage my deep understanding of this location to augment our service quality and enhance customer experience." Brandon Mathis.
More Than Just Window Cleaning
Our team of highly skilled local specialists only use the best tools, cleaning solutions, and materials when working in and around your home. Shine of Bloomfield Hills offers a wide range of specialized commercial and residential services for every season of the year. You can count on us to always make your property Shine. 
We invite you to embark on your Shine journey and help us achieve our vision of a brighter world. Discover more about each of our services below.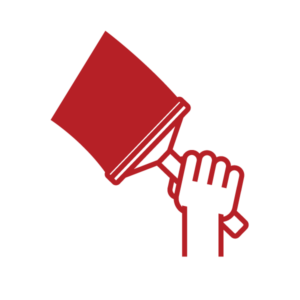 Window Cleaning Services in Bloomfield Hills, MI
Our commercial & residential professional window cleaning services make your windows "shine" brightter year-round. Our approach uses our ShineBright Crystal Water technology to enhance your home's energy efficiency, lengthen the lifespan and effectiveness of your windows, and prevent the spread of mildew. Give your windows a refresh during the long, dull winter days, and easily keep them maintained during the summer humidity, with Shine window cleaning!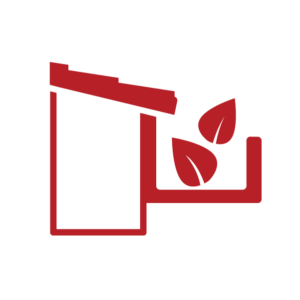 Gutter Cleaning Services in Bloomfield Hills, MI
Professional gutter cleaning helps keep your home safe from water damage caused by debris and blockage. Here in Michigan, gutters and downspouts can get blocked with leaves, snow, ice, and muck throughout the seasons. If gutters are not regularly cleaned out each season, they will not drain properly. Allow the Shine team to fully clean your gutters and restore the curb appeal of your property using our specialized equipment.

The Best Pressure Washing Services in Bloomfield Hills, MI
As a result of exposure to winter weather conditions and ever-changing seasons, your home or business's driveways, patios, and walkways endure a lot of wear and tear. Professional pressure washing helps improve the appearance and extends the lifespan of these surfaces by removing dirt, buildup, imperfections, moss, mildew stains and much more. Your exterior surfaces will appear brand new after using our high-quality, environmentally friendly pressure washing services.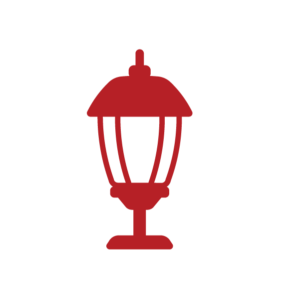 Bloomfield Hill's Top Decorative Outdoor & Bistro Lighting Professionals
Let our Shine lighting experts take care of your decorative outdoor & bistro lighting needs! Whether you're looking to light up your landscape for the spring/summer, wow guests during your patio cookout, or are looking to add extra security to your walkways and front porch, our landscape lighting services make it easy. From design to installation and maintenance, we offer complete lighting services that are virtually guaranteed to make your home the envy of the neighborhood.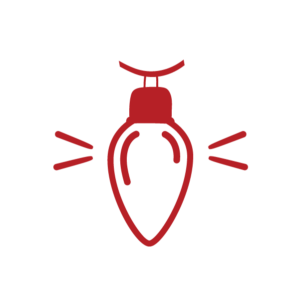 Holiday Lights Installation Services in Bloomfield Hills, MI
There's no need to get bundled up on a cold Michigan weekend just to climb up that rickety ladder and struggle with untangling your outdoor Christmas lights. Skip the hassle and hire Shine to do your holiday light installation. We make the season brighter with specially created Christmas lights, and our lighting experts will make sure your home is the brightest on the block! Stay cozy indoors, and enjoy the season knowing this service is covered by our three-year warranty.
What Our Shine of Bloomfield Hills Customers are Saying:
The Shine team did a fantastic job start to finish. The quote process was quick and easy, the crew showed up on time and worked quickly to get the job done. The whole team was enthusiastic and professional! Wish I had gotten my windows cleaned sooner! We'll be using them again in the Spring. Great job!

– Maureen (Shine of Bloomfield Hills Customer)
Schedule Your Free Estimate
Call us today at (248) 251-6494 or use our estimate form here.