From Charlotte's premier sports, like the Carolina Panthers, the Charlotte Hornets and the NASCAR Hall of Fame, to the businesses that fuel our growing technology hub, residents of The Queen City take pride in our surroundings – and know first-hand how important it is to uphold our buildings and properties.
From the hot summers to the near-freezing winter temperatures, Charlotte's wide range of weather can be tough on your windows, gutters, and siding. Regular maintenance, such as power washing, window cleaning, and gutter cleaning, can help prevent this damage and keep your property's exterior in excellent condition.
In addition, our professional holiday lighting installation services are an excellent way for Charlotte residents and commercial property owners to add to the festive atmosphere of the holiday season while ensuring safety and time savings.
Shine of Charlotte offers a range of services to keep your home or building shining year-round. Trust us to take care of the hard work, so you can sit back and enjoy the beauty of your property.
Meet Kristen & Evan!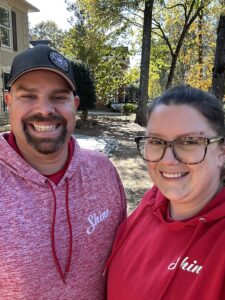 Evan and Kristen Glicksman took over the Shine of Charlotte location in November of 2023, but they have been a part of the Shine Family for a long time Kristen worked alongside her Dad, the owner of Shine of Long Island, for many years. Now, the Glicksmans are bringing their experience from construction, home services, and Shine of Long Island to Charlotte!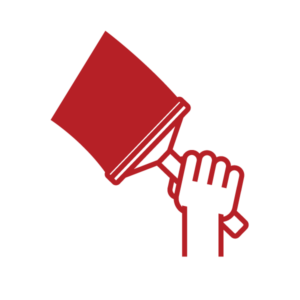 Brighten Your View with Professional WINDOW CLEANING SERVICES in Charlotte, NC
In Charlotte, NC, window cleaning is a must for maintaining the beauty and value of your property. At Shine of Charlotte, our professional window cleaning services will leave your windows sparkling clean, improving the curb appeal of your home or commercial building. Our experienced technicians use state-of-the-art equipment and effective methods to remove dirt, grime, and streaks, ensuring your windows are spotless. Not only do clean windows improve the appearance of your property, but they also let in more natural light, reducing energy costs and creating a brighter, more inviting space.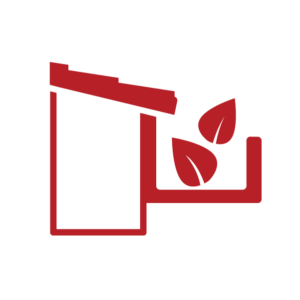 Safeguard Your Home or Property Against Charlotte's Stormy Weather with Professional GUTTER CLEANING SERVICES
Clogged gutters can lead to serious problems, like damage to your foundation, decks, and landscaping. Additionally, by cleaning out debris like leaves or sticks, you reduce the risk of attracting pests such as birds, rodents, or mosquitoes. Shine of Charlotte has the knowledge and experience to safely and efficiently clean your gutters, so that they continue to work properly. With our expert gutter cleaning services, you can have peace of mind knowing that your property is protected from unsightly and costly water damage.

Upgrade Your Property's Game with Our Pro-Level PRESSURE WASHING SERVICES in Charlotte, NC
Charlotte's hot and humid summers and wet winters are a breeding ground for mold, dirt and grime build up on outdoor surfaces. Pressure washing is the most efficient way to tackle all these issues without further damage. At Shine of Charlotte, we provide professional pressure-washing services that can restore the beauty of your exterior surface. We have experience working with a variety of materials, including siding, brick, patios, decks, and sidewalks.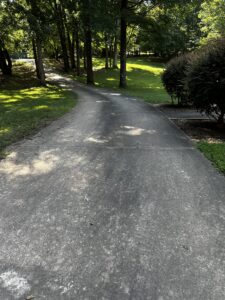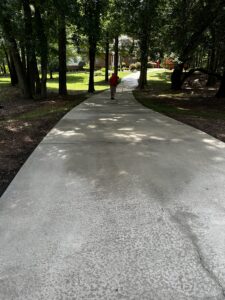 BEFORE & AFTER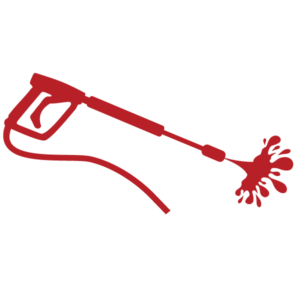 Over time, dirt and grime can build up on your roof, leading to permanent damage and a shorter lifespan. In addition, dark stains absorb the sun's rays and can increase heat transfer into your home or building during Charlotte's hot summer months. This can cause an extra burden on cooling and energy costs.
Shine of Charlotte offers comprehensive roof cleaning services in the greater Charlotte area, so you don't have to worry about keeping up with this difficult job yourself. Our services improve the look of your roof, prevent damage and help extend the life of your roof.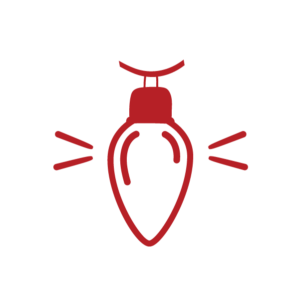 Get Into the Holiday Spirit and Make Your Property Shine with Professional Services HOLIDAY LIGHTS INSTALLATION SERVICES in Charlotte, NC
Shine of Charlotte is here to help make your holiday lighting vision for your home or business come true. We specialize in custom holiday lighting installations that bring warmth and sparkle to your property during this busy time of year. Our team is professionally trained to safely install high-quality lights, garlands, wreaths, and other décor items that are perfect for both commercial and residential applications. Don't spend all your time fussing over putting up lights — let Shine help you decorate your property with ease!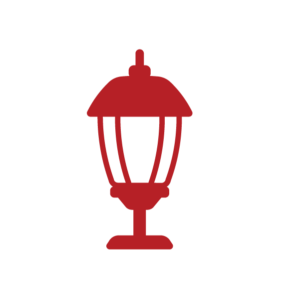 With personalized outdoor lighting designed specifically for your property, you can give your home or business a "cared-for" impression while making its exterior feel warm and inviting. We offer everything from permanent landscape, patio, and deck lighting solutions to specialized event lighting so that your guests can enjoy your beautiful property day or night.
At Shine of Charlotte, we professionally install only high-quality products to ensure maximum quality. Let us take care of all your outdoor lighting needs today and ensure your property is well-lit for years to come.
Schedule Your Free Estimate
Call us today at (704) 249-7982 or use our estimate form here.