Shine proudly provides Professional Window Cleaning, Pressure Washing, Holiday Lighting, and Gutter Cleaning to the Minnetonka area. Between the beautiful bodies of water, the unique landscape, the shopping centers, and all the businesses on the rise, the city has so many qualities that make it a wonderful place to live and work. 
We've really enjoyed serving Minnetonka and never cease to appreciate all the city has to offer. Minnesota does, however, have cold, snowy winters and hot summers that can bring challenges to home and business maintenance. That's where Shine comes in.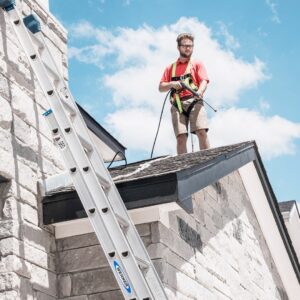 About Shine of Minnetonka
Shine of Minnetonka takes pride in upholding the values of our business. One we prioritize the most is making sure our customers are happy with our services. 
Owner Jeff Hopwood has been working tirelessly since the opening of our Minnesota location to bring the area exactly what they need!
So if it's snowing all of April, or thunderstorms all summer, Shine of Minnetonka is here to keep your home or commercial business looking clean all year round!

Get Squeaky Clean Windows with Shine's Professional Window Cleaning Services  in Minnetonka, MN
For both interior and exterior windows, Shine has the right tools, training, and solutions that will keep your windows looking pristine. We provide residential and commercial window cleaning services nearly any time of the year!
In the blink of an eye, our advanced window cleaning technology can boost your home or business appeal. We'll tackle all the issues caused by dirt, water spots, and other seasonal grime leaving wear and tear on your windows and screens.
Even with the unpredictable weather in Minnesota, no need to worry about rain, snow, or dust– our processes make them stay cleaner for longer, and look as good as new!

Effective, High-Quality Pressure Washing Services 
Minnetonka is home to many up-and-coming businesses and beautiful houses. Don't let seasonal build-up ruin their appearances. Proper washing of your home or commercial building, including windows, decks, fences, and patios takes the right equipment and service. 
Our professionals at Shine are experts at this process. Rest assured that we will avoid damage and maintain the lifespan of your siding, roof, decking, and more!
Pressure washing protects the quality of your pavement, eliminates stains, reduces friction, and overall improves the appeal of the area. Whether you need to clean up dirt, rust stains, or other spots, Shine's professionals have the right equipment and detergents to clean your desired areas quickly and efficiently.  

Holiday Lighting Services That Will Make Your Property Shine
Nothing beats the joy of driving through cities and neighborhoods and seeing the charming, warm twinkle of beautifully displayed Christmas lights. This holiday season, make your home or commercial business the talk of the town with Shine's holiday lighting services.
Our process for holiday lighting is like no other, and we will work tirelessly to ensure your home or business is decorated to your satisfaction. 
Here's how it works. First, we consult with you to design custom lighting for your property. Then our professional Christmas light installers will handle the decorating. While also ensuring all lights and electrical work with your property. We will fix or replace whatever doesn't work. Once the holidays are over, we will handle the removal of your lights or decor. We can even store the lights for you until next year!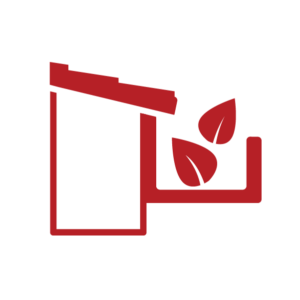 Transform Your Gutters With Shine's Gutter Cleaning Services 
Gutter problems are pretty common for Minnesota home and business owners, especially in the winter months. Ice, water, debris from trees, and other substances can clog your gutters or cause them to sag, which can potentially cause water damage to your home or commercial building. 
Get ahead of all those issues, and schedule Shine for professional gutter cleaning. Our professional gutter cleaning team uses top-tier equipment and materials to efficiently clean your gutters, extending their life and function and restoring the beauty of your house or commercial building. 
Schedule your free estimate
For more information or to schedule our team for a service, call us today at (952) 905-1010 or use our estimate form.