Shine of Southlake is proud to provide Professional Window Cleaning and Home Maintenance Services in Southlake, Keller, Colleyville, Trophy Club, Westwood, Grapevine, Roanoke, and Flower Mound.
Indescribable beauty may be seen throughout Southlake, Texas, from the businesses in Town Square to the natural scenery of Walnut Grove Park. But our summers are hot and muggy, and the winters are cold and windy. This makes a perfect breeding ground for mold and mildew and makes it easy for dirt and debris to accumulate outside your home and business. Never fear, there is hope to get the outside of your home sparkling like new again!
Shine of Southlake is here to make your journey to a spotless home seamless, by offering window cleaning, gutter cleaning, and pressure washing services. Our services are done by insured professionals with specialized equipment, and the job is always done right the first time. 
Ready to Shine, Southlake?
Our Story. Meet Cami Wilson
Cami Wilson was born and raised in Texas and opened the Shine of Southlake in 2019. Wilson loves that Shine's Christian values allow her to live her faith while providing her customers with exceptional service. She describes her staff as fun and dedicated to getting the job done.
"We don't claim to be perfect, but guarantee our work until the job is done right. We love our Shine customers and serving and working in our community!"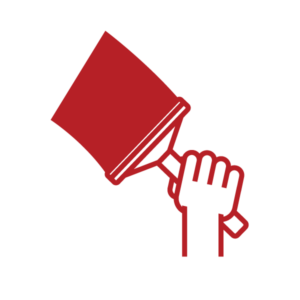 We offer quality window cleaning services for homes and businesses. All of our Shine stores are run and owned by locals from your neighborhood. Cleaning your home's outside windows will immediately improve its curb appeal! 
As a result of being exposed to the elements, your windows accumulate layers of dust, dirt, water marks, and other grime. Purified water is pumped directly onto your window for the deepest, most thorough washing possible that keeps windows cleaner longer with ShineBright Crystal Water technology and telescoping poles. We offer inside, outside, track, and screen cleaning to really give your home the most satisfying clean.

Many issues, such as poor drainage that results in a hazardous water build-up around the foundation of your home, can be brought on by clogged gutters. Over time, erosion of landscaping and even concrete patios can occur when water flows through gutters that are full.
If you wait too long, the accumulation of leaves and other seasonal waste may weigh down your gutters and separate from your house, causing damage to your roof!
Using specialized tools and supplies, your neighborhood Shine professional gutter cleaning team thoroughly cleans your gutters, increasing their lifespan, protecting your roof, and enhancing the curb appeal of your property.  

One of the best ways to revitalize the surfaces of your home is pressure washing. Mildew, moss, grime, and stubborn stains that can make your gutters, patios, pathways, and driveway appear worn-out are removed by pressure washing. Pressure washing is effective, safe for the environment, and will restore your outdoor surfaces.
Did you know that certain areas of your property may need a specific type of wash? When you pressure wash a roof that really needs a soft wash, you risk causing damage to your home. Our Shine professionals are trained to know when to use the appropriate wash, to ensure our job is done right the first time! 

Let Shine set the mood for your next holiday party with our holiday lights installation service! We can give any property a festive feel. We have the tools necessary to thoroughly install and remove seasonal decorations from both big and small residences. Our group has performed everything from tree lighting ceremonies to garland and light decoration of your town's light poles.We handle the maintenance all season long, too!
Want to leave lights up throughout the year? Shine also offers landscape lighting services with LED-colored lights controlled by you! Set the ambiance for your next pool party with a pop of color, or provide a festive feel for a summertime cookout!
Shine is always ready to start your next project to beautify your home. Schedule your free estimate by calling us or filling out the form here!