Trustworthy, Effective Window Maintenance Services in Southlake, TX
Shine is a reliable window company with the passion, experience, and technology to provide a one-of-a-kind experience! We're confident that our services will aid your journey to an impeccable appearance for your home or business that will last.
Shine is proud to provide window services to residences and businesses for the city of Southlake! We love Texas, and there's so many reasons why. Its convenient location 10 minutes from Arlington, its fast growing culture, and opportunities for fun are just a few reasons why we love Southlake.
However, its hot and humid climate make it easy for unwanted debris, like dust and bug remnants, to cling to your windows and lead to damage.
That's why you need a reliable team of window experts that are ready to tackle any and all window maintenance issues—keeping them clean, streak-free, and functioning optimally all year long!
Choose a window company that will go above and beyond for you— Choose Shine!
When You Choose Us For Your Window Maintenance, You'll Be in Great Hands
Shine's window cleaning operation is a service that provides unbeatable benefits! Rest assured that we won't quit until you're satisfied and truly loving the new appearance of your windows. 
Exclusive to Shine, our ShineBright Crystal Water technology is crafted to extend the life and operation of your windows. Our unique solution will also prevent buildup of debris—leaving the glass with a gorgeous appearance that will boost the appeal of your home or business. 
Our technology is also friendly to the environment, and even less intrusive than regular water. Additionally, our purifying process allows us to use top-quality water on your windows to preserve their shiny look.
We'll also dedicate time and energy to achieve our goal of providing awesome customer service. We want all of our customers to feel valued, which is why we're so passionate about providing great experiences.
Our superior service and devotion to our clients have allowed us to stand the test of time for over 20 years. 
Go with Shine.
Simply select the frequency you want, and get ready to SHINE ON: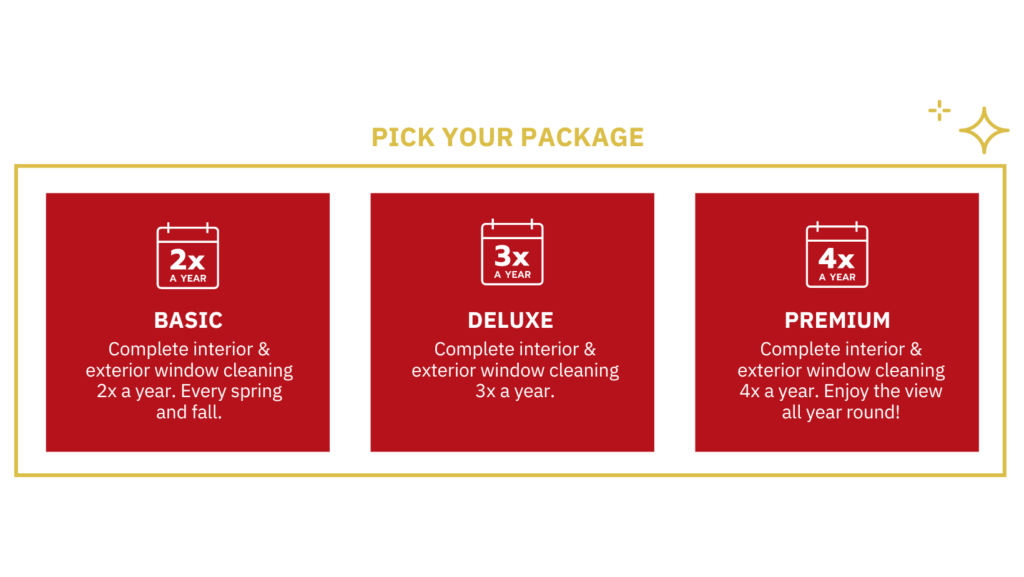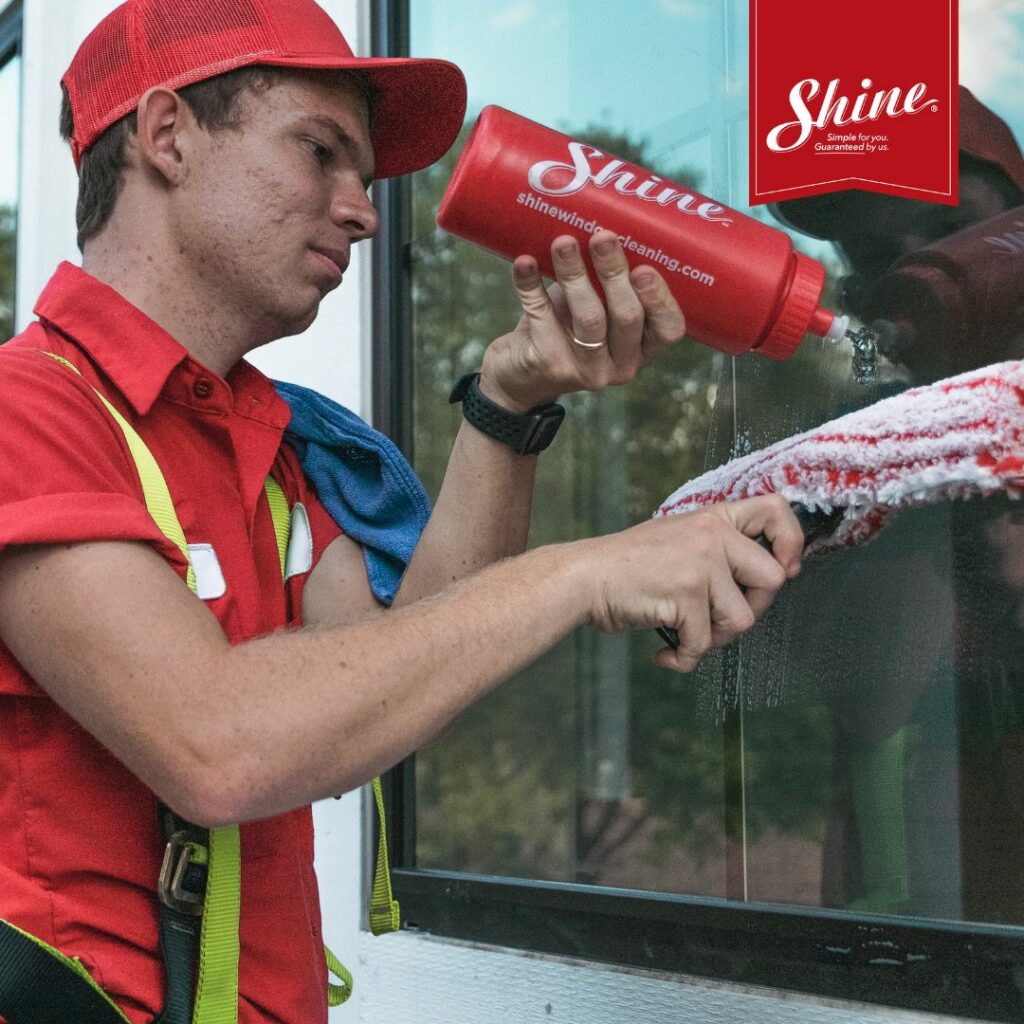 THE BENEFITS OF PROFESSIONAL WINDOW CLEANING WITH SHINE