PROFESSIONAL BISTRO & STRING LIGHTs INSTALLATION
Are you looking to create a magical outdoor space for your wedding, reception, restaurant, or patio? Look no further than Shine, your go-to expert in outdoor string lighting installation. Our team is dedicated to transforming your space into an inviting atmosphere that is perfect for entertaining, dining, and relaxing.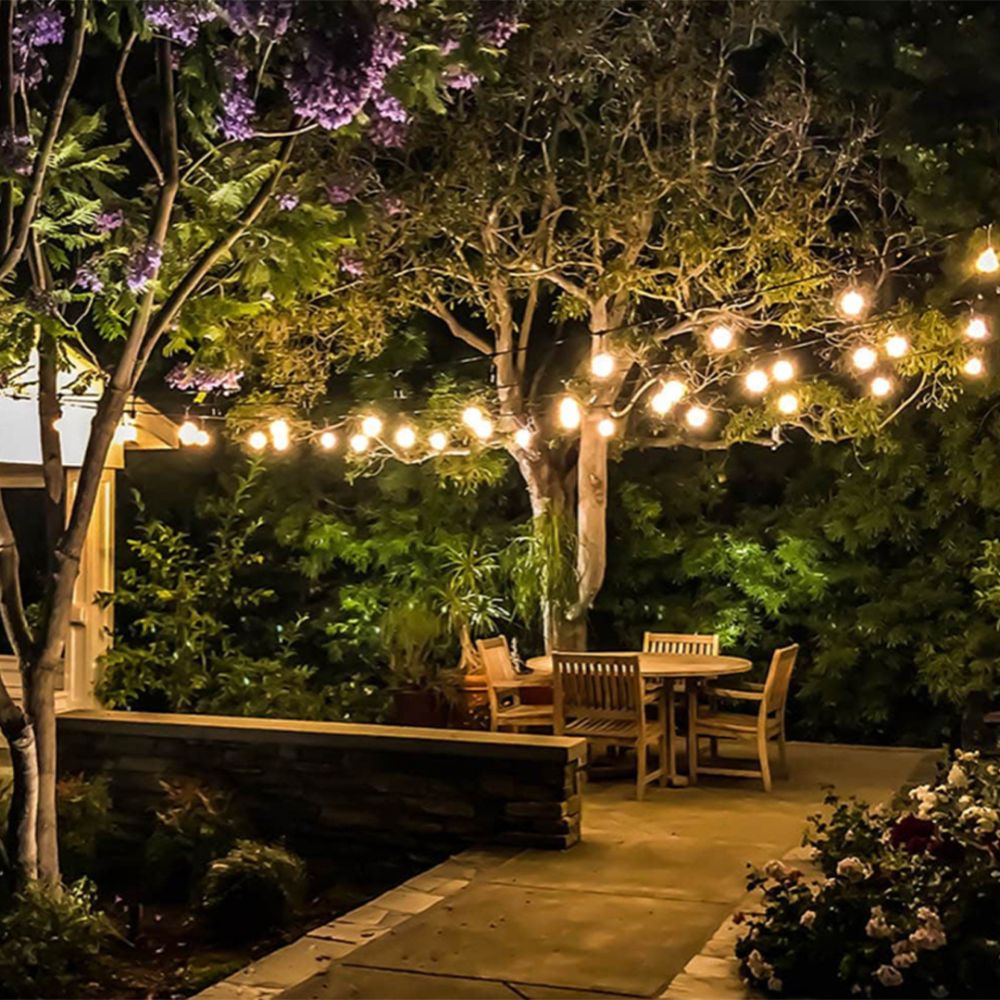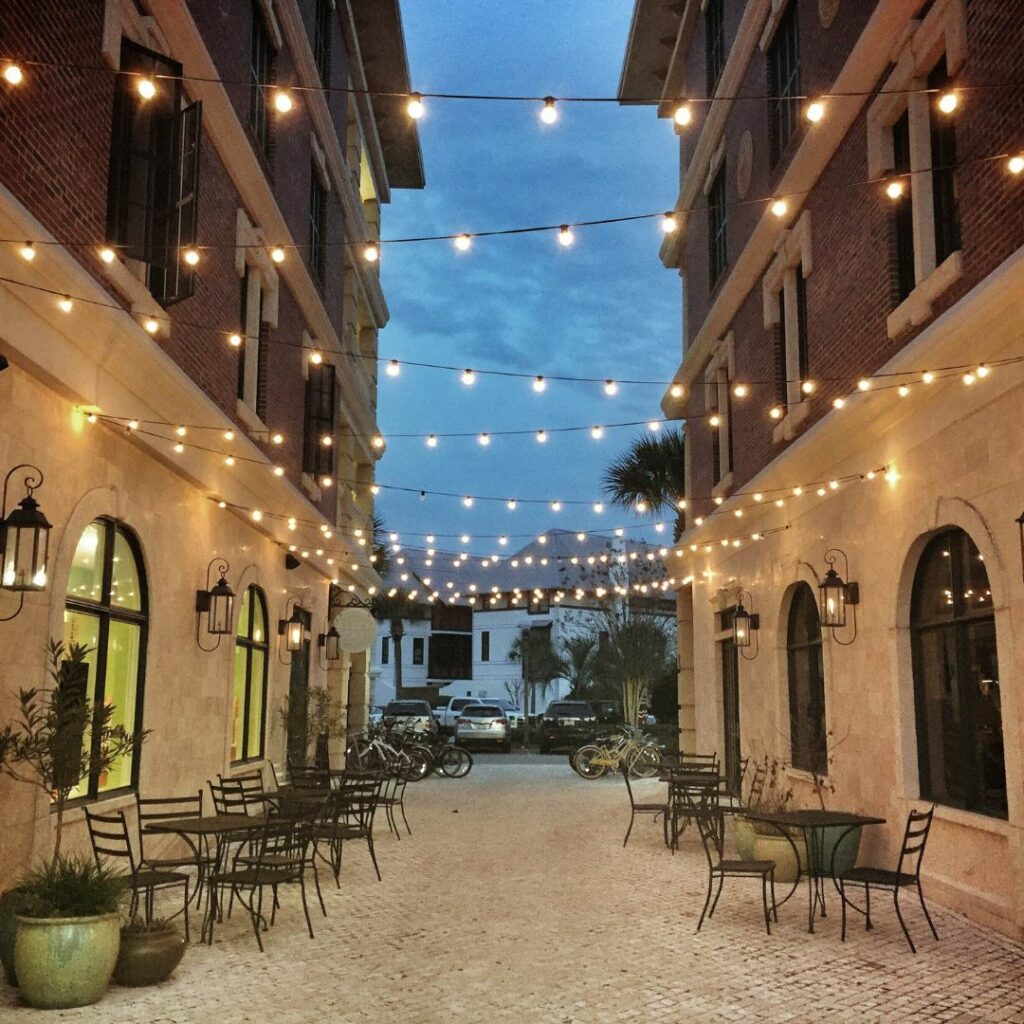 Backyards & Patios: Our team will work with you to create a layout that perfectly complements your space and enhances its natural beauty. Whether you're looking for a warm and cozy atmosphere for your family gatherings or a vibrant and festive ambiance for a celebration, Shine has the expertise to bring your vision to life.
Wedding Venues: Bistro lighting adds a magical touch to any wedding venue, creating a romantic and enchanting atmosphere that will leave a lasting impression on your guests. With our high-quality materials and professional installation techniques, you can relax and enjoy your wedding celebration, knowing that every detail is taken care of by Shine.
Commercial Spaces: Bistro lighting isn't just for residential properties – it's also a great way to enhance the ambiance of commercial spaces, such as restaurants, cafes, and outdoor seating areas. At Shine, we will design and install stunning bistro lighting for commercial spaces, creating a warm and inviting atmosphere that will attract customers and keep them coming back.

We offer flexible scheduling and work with you to create the best outdoor lighting experience for your space. Get your free estimate today.
BENEFITS OF SHINE BISTRO & STRING LIGHTs INSTALLATION
Creates a magical atmosphere that enhances any outdoor living space
Durable and long-lasting systems provide years of enjoyment
LED lighting options are energy-efficient, saving you money on energy bills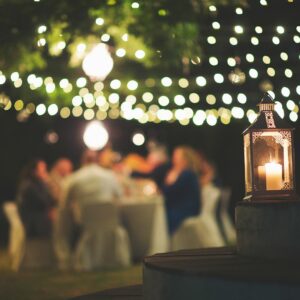 See what our satisfied customers have to say:
"Great service. The team responded promptly to our lighting request. They were out on time and was very professional. They did their work timely and ensured everything was running fine before leaving. Highly recommend."
"Many thanks to the Shine team! They were very professional, showing up on time, listening to our specific needs, and always keeping us posted with their progress. Great job!"
The Shine® difference is crystal clear