Providing professional window cleaning and home maintenance services in Highland Park, Park Cities, and Preston Hollow areas of Dallas, TX. 
Dallas, are you ready to Shine? Our team of friendly professionals is ready to provide our Texas neighbors with professional residential and commercial cleaning services. With our proven track record of happy, satisfied customers, and our 100% satisfaction guarantee, it's clear this isn't our first rodeo! From professional window cleaning, pressure washing, and gutter cleaning services, to landscape lighting and holiday lighting, Shine of Dallas is ready to bring your home back to life. 
Why choose Shine? As you embark on your journey with Shine of Dallas-Highland Park, we are excited that you'll help us continue toward our vision. Our servant-leadership work is fulfilled by our team during our work with you – and beyond.
Contact us today to schedule your free estimate!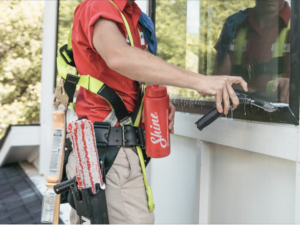 Specialized Commercial and Residential Services
We provide the following services for commercial and residential customers in Dallas-Highland Park, TX: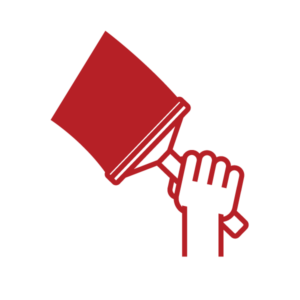 Keeping Dallas Windows Crystal Clear With Professional Window Cleaning Services
Long days in the Texas heat and humidity can taint your windows with lasting fog, grime, and buildup. Allow Shine to make them glisten again with our professional window cleaning services! Our team of experts use ShineBright Crystal Water Technology to clean your windows inside and out. This special formula helps boost your home's energy efficiency and can help prevent the spread of mold – prolonging the life of your windows.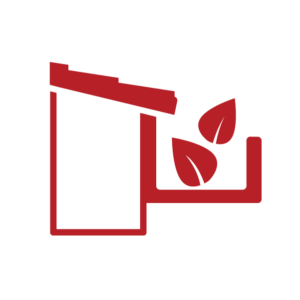 Providing Gutter Cleaning Services For Dallas-Highland Park Neighborhoods
Gutter cleaning is a chore on every homeowner's to-do list. It's one of those things that if not done regularly, will lead to debris buildup and blockage. Let Shine check this one off the list for you with our professional gutter cleaning services! Our team of experts use special tools and equipment to clean out your gutters and remove any obstructions causing improper drainage. This keeps your home from experiencing water damage and refreshes its curb appeal.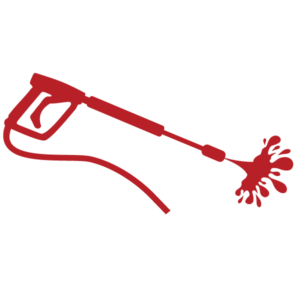 Washing Away The Texas Dust With Expert Pressure Washing Services
Let Shine wash your worries away with our pressure-washing services! You've invested a lot of money into the exterior surfaces of your home. Protect the lifespan of these assets by hiring our professional team of Shine experts to regularly clean & maintain your siding, patio, deck, driveway, and more. Our experts are trained in the techniques of power washing, pressure washing, and soft washing, and know exactly how to properly wash each piece of your home's exterior and make it Shine once again.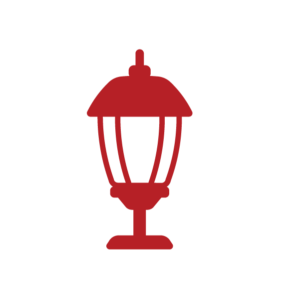 Bringing Light & Life To Dallas With Landscape & Bistro Lighting Services
Be the talk of your neighborhood with professional landscape and bistro lighting from Shine! Whether you are looking to show off your landscaping. Or even wow your friends at a patio barbeque and add security to your porch & driveway. Shine has the perfect lighting solution for you. Our lighting experts are here to help you with lighting design and installation, and will even maintain your lighting by fixing & replacing bulbs throughout the year. Contact our experts today!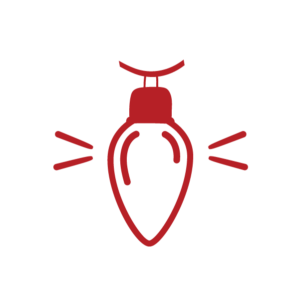 Spreading The Christmas Cheer Throughout Dallas & Highland Park With Professional Holiday Lighting Installation Services
The Holidays are the busiest time of the year. Why spend your time climbing ladders and untangling old Christmas lights? Instead, hire Shine for professional holiday light installation. Sit back, relax, and spend your time making new holiday memories with your family and friends. With our specialized Christmas light displays and team of expert light installers, you're guaranteed to have the brightest & most festive house on the block! If that wasn't the best part, we'll even come back after the season is over for removal and storage. 
Meet The Shine of Dallas-Highland Park:
Wesley Mack started Shine of Dallas- Highland Park in March of 2021 after experiencing Shine's excellent services firsthand.
After spending almost a decade in corporate America, it should come as no surprise that Wesley has always had a passion for business. Wesley loves helping his community shine with exceptional customer service.
"We really do strive to make a positive, lasting difference in the Dallas- Highland Park community. We look forward to the holiday light season every year. Shine is the top professional holiday light installers in Dallas, TX. If for any reason your service was not five-star worthy, or if you just want to discuss an exciting opportunity, please do not hesitate to call me directly."

– Wesley Mack (Shine of Dallas-Highland Park Owner)
Schedule Your Free Estimate
Call us today at (214) 991-0183 or use our estimate form here.