Driving through town and seeing brilliant Christmas light displays is one of the best parts of the holiday season. However, it does come with a price. Picking out the materials for the perfect holiday display can be overwhelming. Christmas light stakes are a simple yet beautiful way to lay the framework for an excellent light presentation. This guide will help you shop for the equipment you need and give you step-by-step instructions for installation.
Related: Preparing Your Home For Holiday Lighting
What Kind of Stake Should I Use?
When you're shopping for outdoor Christmas lights, you may notice some confusing terminology. The two types of bulbs that you're more likely to come across are C7 and C9. The stakes you purchase to mount them with will specify whether they fit one or both of those types of bulbs. Here's the difference between the bulbs:
C7 String Light Bulbs
These are the smaller-sized light of the two. C7 bulbs are commonly used for indoor decorations and smaller houses like mobile homes, townhomes, and condos. Many people use them to wrap around their indoor trees. C7 bulbs use E12 bases – this indicates the size of the base, which dictates the type of appliance it will screw into.  
C9 String Light Bulbs
These larger bulbs are great for outdoor decorations due to their size, and they produce brighter light that can easily be seen in the dark. C9 bulbs make displays that are smaller or farther away from the road more visible. They've recently gotten more popular for year-round use on patios or decks. C9 bulbs have E17 bases. 
When you're ready to buy stakes to go with the lights, you'll notice that the stakes have different measurements, such as 7.5 inches or 4.5 inches. The number refers to how many inches tall the stakes are. The stake height you need will mostly depend on personal preference and the climate where you live.
You might enjoy the look of Christmas lights that are flush with the ground, but it may not be a good idea if you live in an area that gets a lot of snow. The lights are more likely to get covered by snow, which makes your decorations hard to see. Not only will you not be able to enjoy how they look, but they could be a hazard, especially if you have someone who plows your driveway. If the stakes are lining a footpath, you might damage them with a snow shovel. For this reason, it might be best to go with a longer stake in areas with harsh winters.
Looking for a way to make decorating easier? Contact our Shine holiday light experts at the following locations: Austin, Dallas, Denver, and Houston.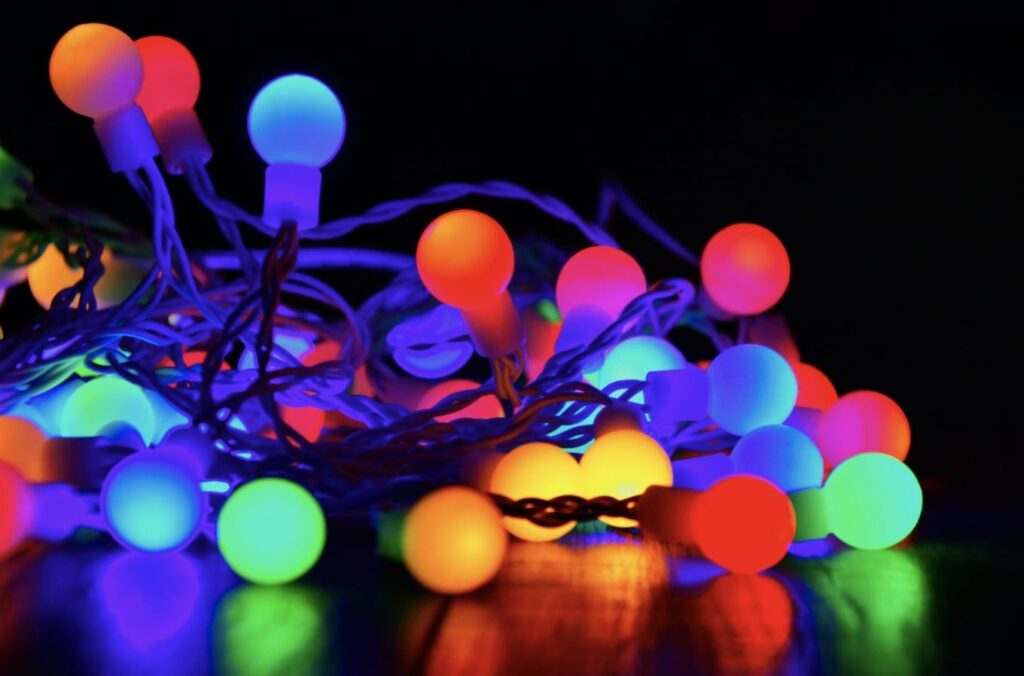 Related: Have You Considered Professional Holiday Lighting Installation?
How To Install Christmas Light Stakes
Installing Christmas light lawn stakes is extremely simple. Here are the steps:
Step 1: Make a Plan
Determine where you want to use your stakes. If you want them to line your driveway, for example, measure the length of your driveway. Then, using some sort of marker to represent the stakes, figure out how you want them to be spaced. This will tell you how many light stakes you need, and the length of the string lights.
Step 2: Choose Your Lights
You should pick these out before buying the stakes since the lights are what you'll want to personalize to your taste. Think about the rest of your holiday lighting display – do you want the lawn stakes to be the most noticeable part of your decorations? If so, maybe you will want multi-colored lights. If you want the attention drawn elsewhere, consider uniform white lights instead.
Step 3: Pick Out Christmas Light Yard Stakes
Shop for light stakes that will accommodate the type of lights you purchased. Make sure that the package indicates that the stakes will fit both the bulb size and base size of your lights.
Step 4: Test the Lights
Most people have experienced the crushing disappointment you feel after you spend a lot of time hanging lights, only to discover they don't work when you plug them in. To avoid this, plug them in as soon as you get them out of the package to make sure all of the bulbs work.
Step 5: Install the Stakes
The stakes you purchased should have specific instructions in the package to guide you with installation. Use the markers you laid out during the planning stage to show you where to install them.
Step 6: Add Your Lights
Again, referring to the instructions for the light stakes, set the lights in place. If you have more string length than you need, you won't need to pull them quite as taut as you would if you only have just enough length to fill the space.
Now, plug in, and enjoy your handiwork! 
Why Choose Shine
Instead of going through the painstaking process of choosing lights and mounting equipment, and then spending a whole evening setting up the display, why not choose a professional? Shine transforms a holiday tradition that usually evokes feelings of stress into a joyful occasion. Here's how we do it:
Shine will personalize a custom lighting package that best fits your home.
Our professional team installs the lights and makes sure that each electrical component is functioning properly.
Shine continues to maintain your light display throughout the holiday season, repairing or replacing as necessary.
We will remove the lights for you, and store them in a safe place at our facility. Your lights will be ready to go for next year – no need to worry about what kind of damage you'll discover the following year when you pull out the outdoor displays.
Related: The Hassle of Taking Down Christmas Lights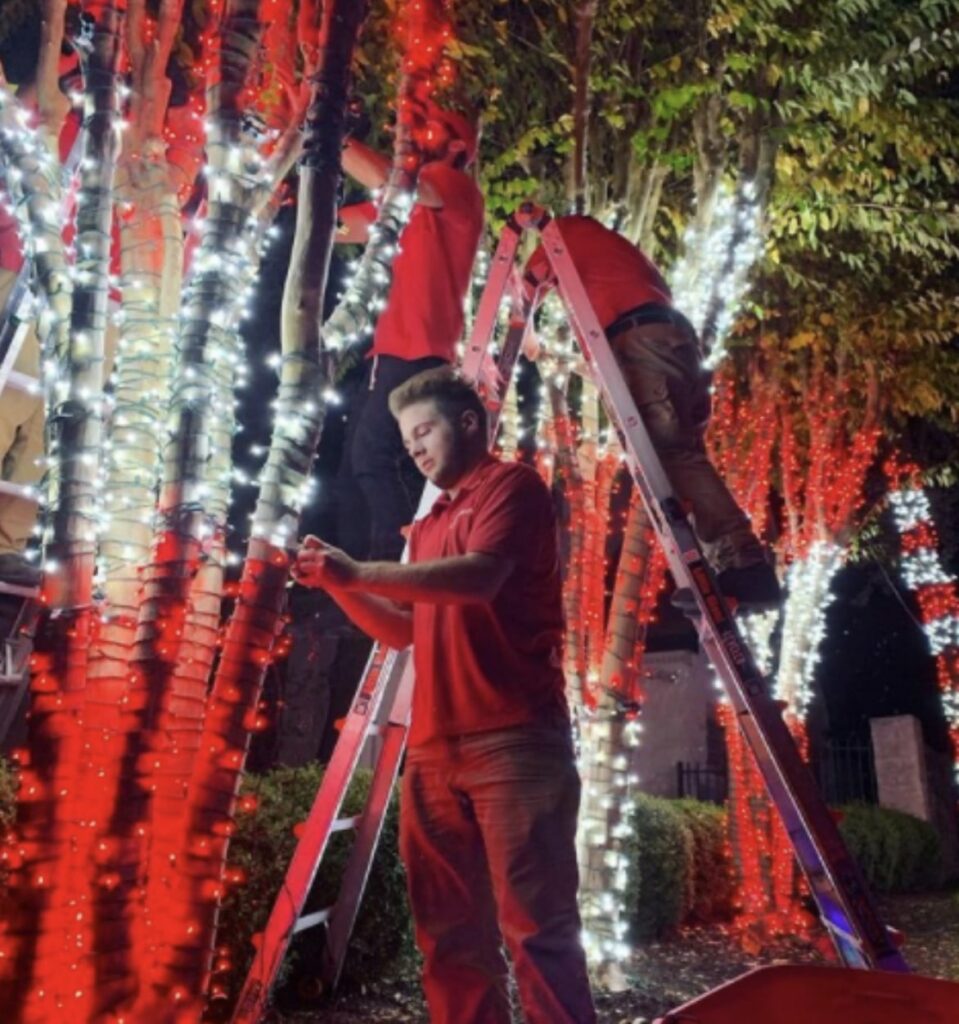 Shine's holiday light installation service takes the hassle out of outdoor decorations so that you can spend your time doing more important things while preparing for festivities. Visit our website to learn more about our services.
Ready to impress with a custom holiday lighting package? Contact our Shine holiday light experts at the following locations: Austin, Dallas, Denver, and Houston.