The holidays can be a delightful yet stressful time when it comes to preparing for the festivities. There are so many traditions involved, many of which can be time-consuming to set up. For example, decorating your property with Christmas lights bring families and neighbors so much joy, but figuring out a game plan and then installing them can be a challenging project. We've put together 10 unique outdoor Christmas lighting ideas to get your creative juices flowing and make the process easier.
Related: Did You Know You Should Buy Your Christmas Lights in February?
The Best Christmas Lighting Ideas For Your Property 
Sometimes the best way to visualize your house's best Christmas decor ideas is to gather inspiration from other people's setups. Then tweak the ideas to fit your home and your personal taste. Here are some displays that we just can't get enough of: 
1. Classic Window Lights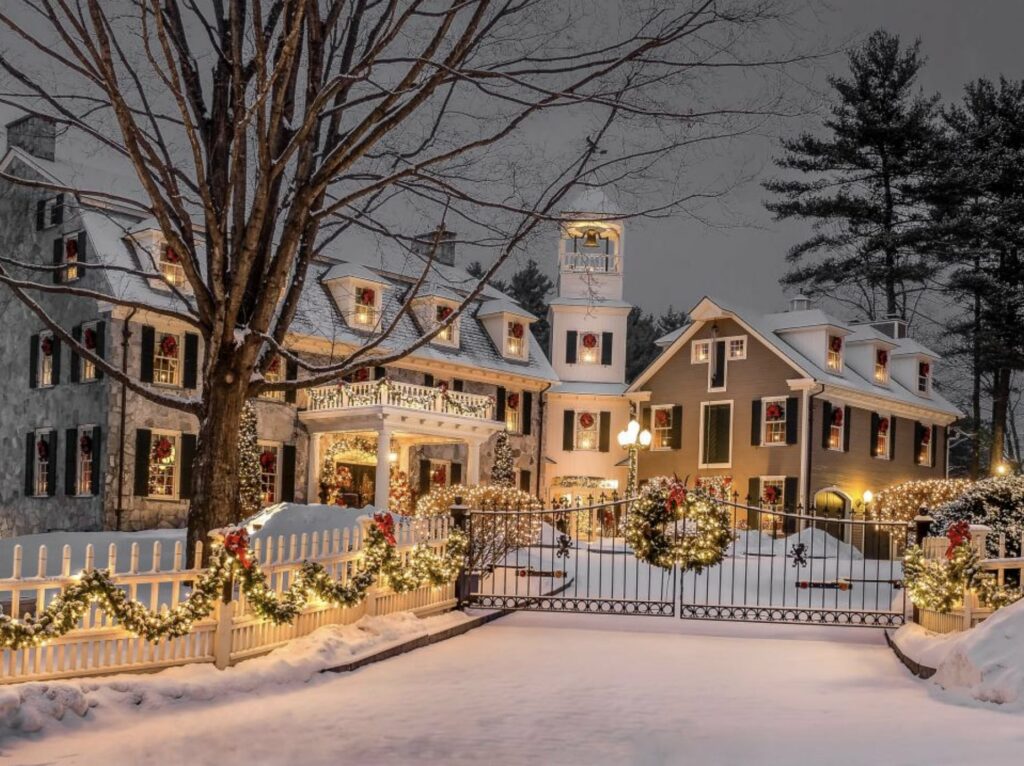 If you have several windows in the front of your house, this classic look is a great idea. Use large, full, green garland with white lights, big red bows, and electric candles in every window to evoke the classic, cozy, traditional Christmas vibes. 
2. DIY Tree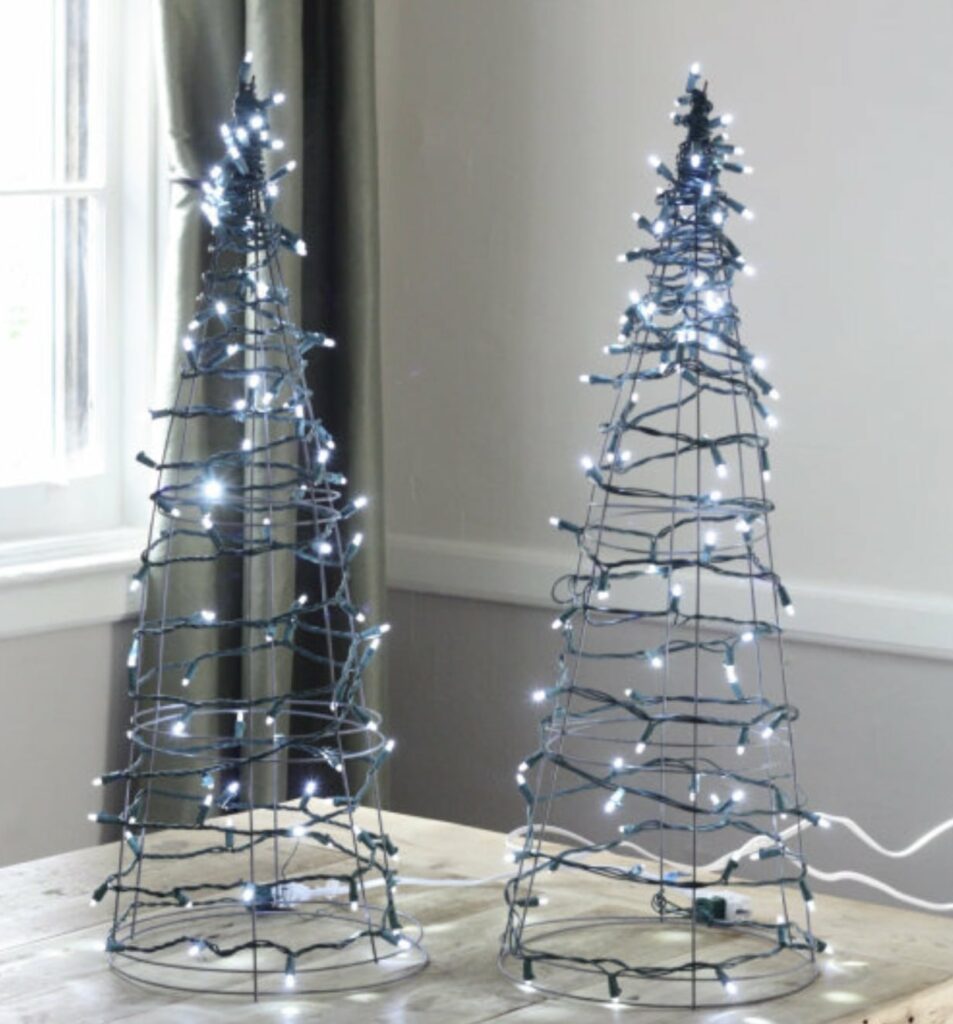 These tomato cage Christmas trees that are wrapped with string lights are easy and cheap to make. Reuse old tomato cages, or ask family and friends who have extras lying around for this project. These decorations are highly customizable, too. You can switch up the type of lights you use, add garland and bows, and more. 
3. Balls of Lights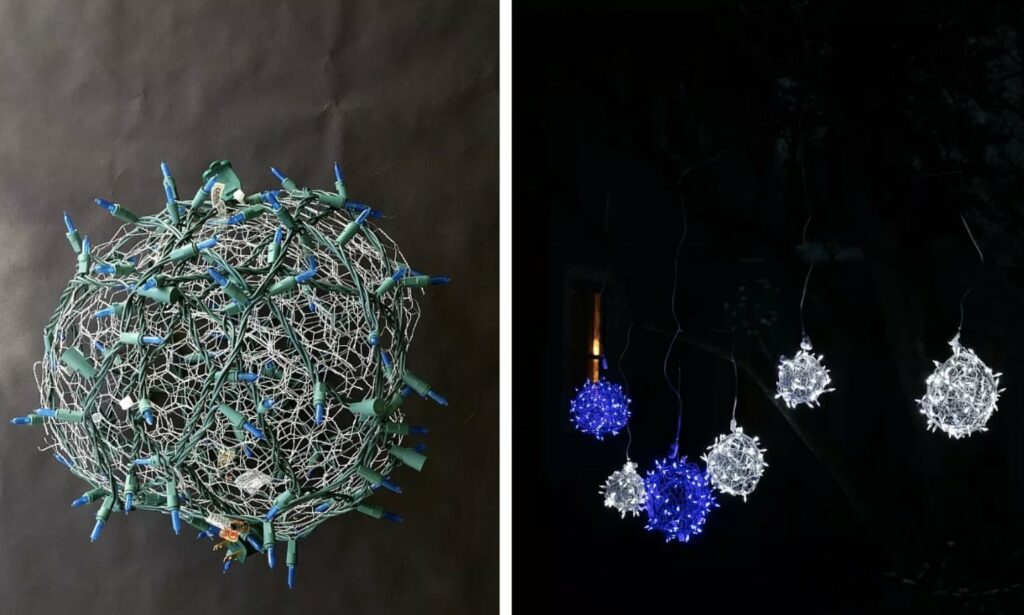 Here's another cheap DIY decoration that's also relatively low-effort.  According to this guide, you'll mainly need chicken wire, string lights, and zip ties to fashion these light balls. Once they are finished, hang them wherever your heart desires. A prominent tree in the front yard will be a prime location if you have one. 
4. Colorful Projections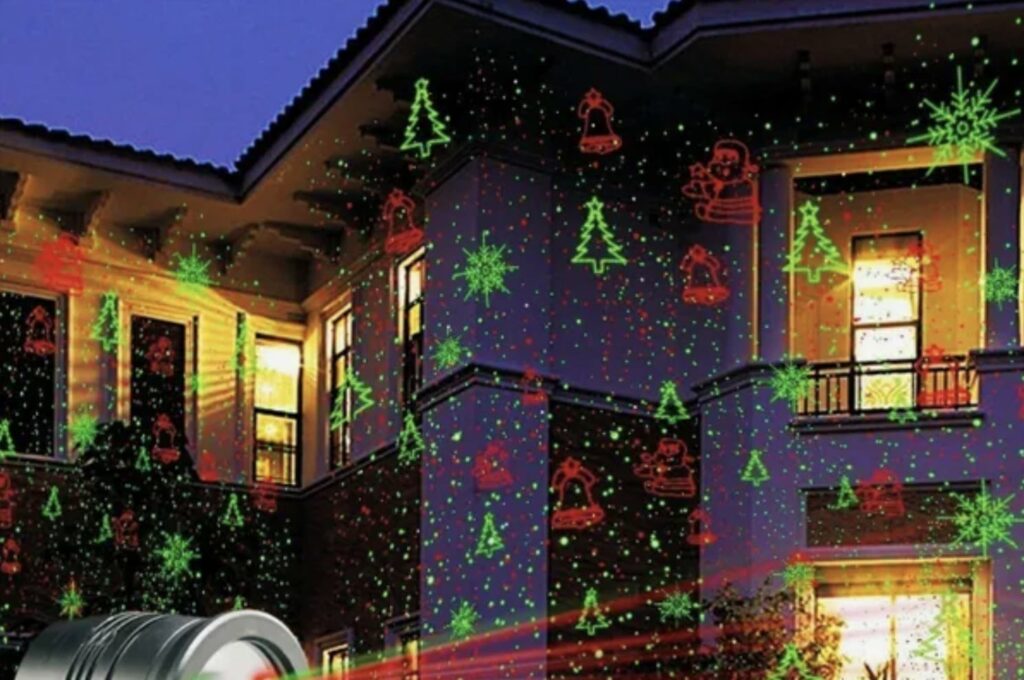 Laser projectors are an increasingly popular way to create a spectacular light show with no heavy lifting or climbing up ladders that typically go along with outdoor decorating. There are many different types on the market today, most of which come with multiple settings and a built-in timer. For extra flair, sync the light display to match the beat of a favorite holiday tune. 
5. Dress Your Lawn Sculptures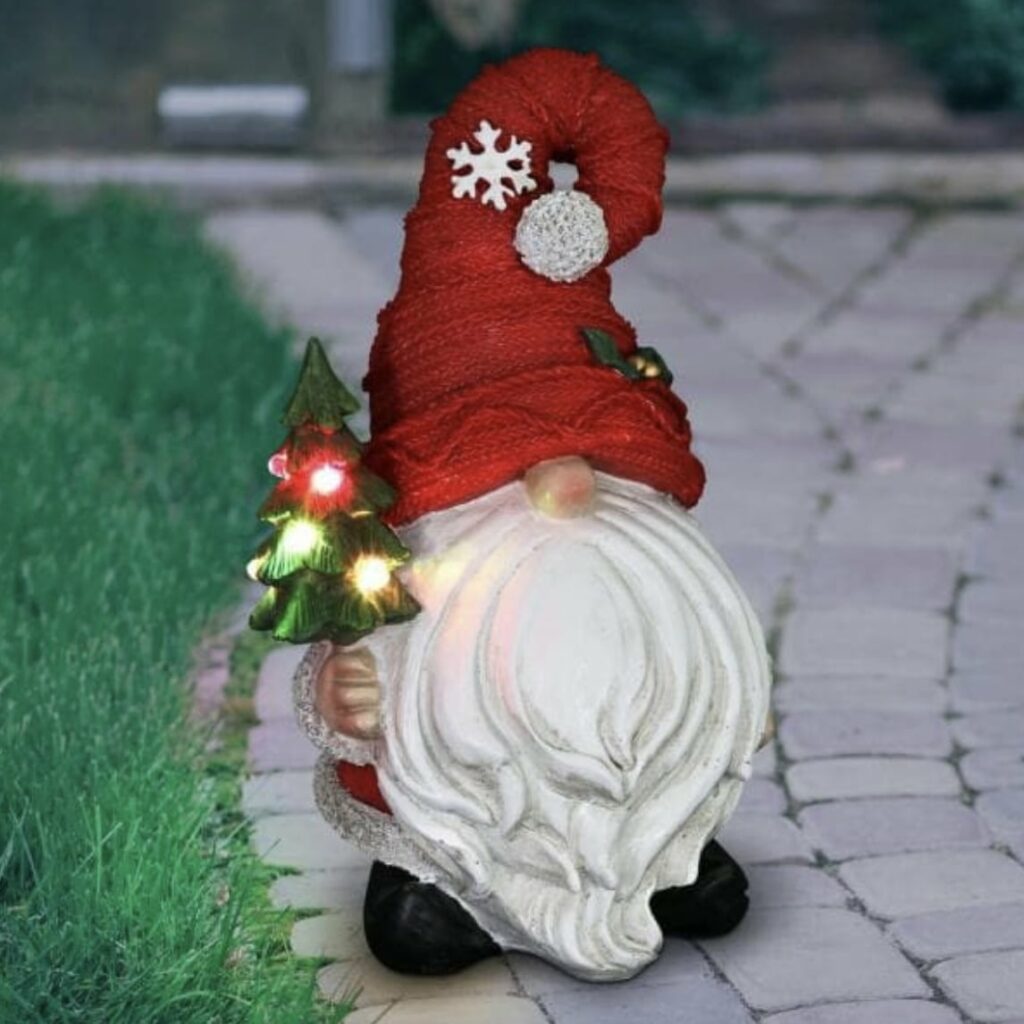 If you have lawn gnomes or other lawn sculptures that live in your yard, there's no reason to remove them for the holiday season! Integrate them into the decor by stringing lights onto statues, dressing gnomes in gloves and Santa hats, and whatever else you can come up with. This is a great way to use up any extra indoor decorations that you don't have room for in the house. You can also check out your local discount store for makeshift sculpture apparel.  
Related: The Hassle of taking Down Christmas Lights
6. Send a Cheery Message WIth Rope Lights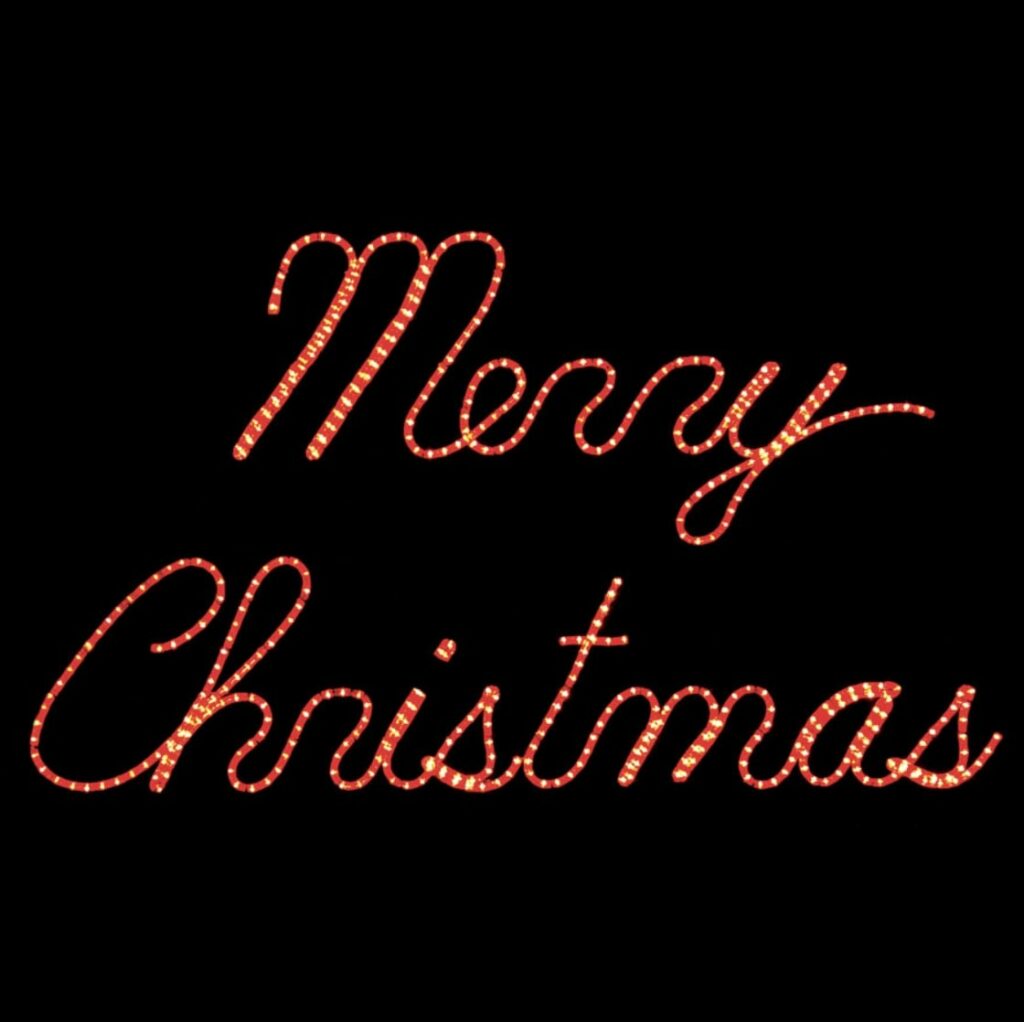 Use rope lights to sculpt a cute holiday message to display on your home during the holidays. You could also create different shapes, like stars, a tree, or round ornaments. This easy-to-follow tutorial explains how to do it.
Do you want help creating the best light display you've ever had? Contact our Shine holiday light experts at the following locations: Austin, Dallas, Denver, and Houston.
7. Create Icy Vibes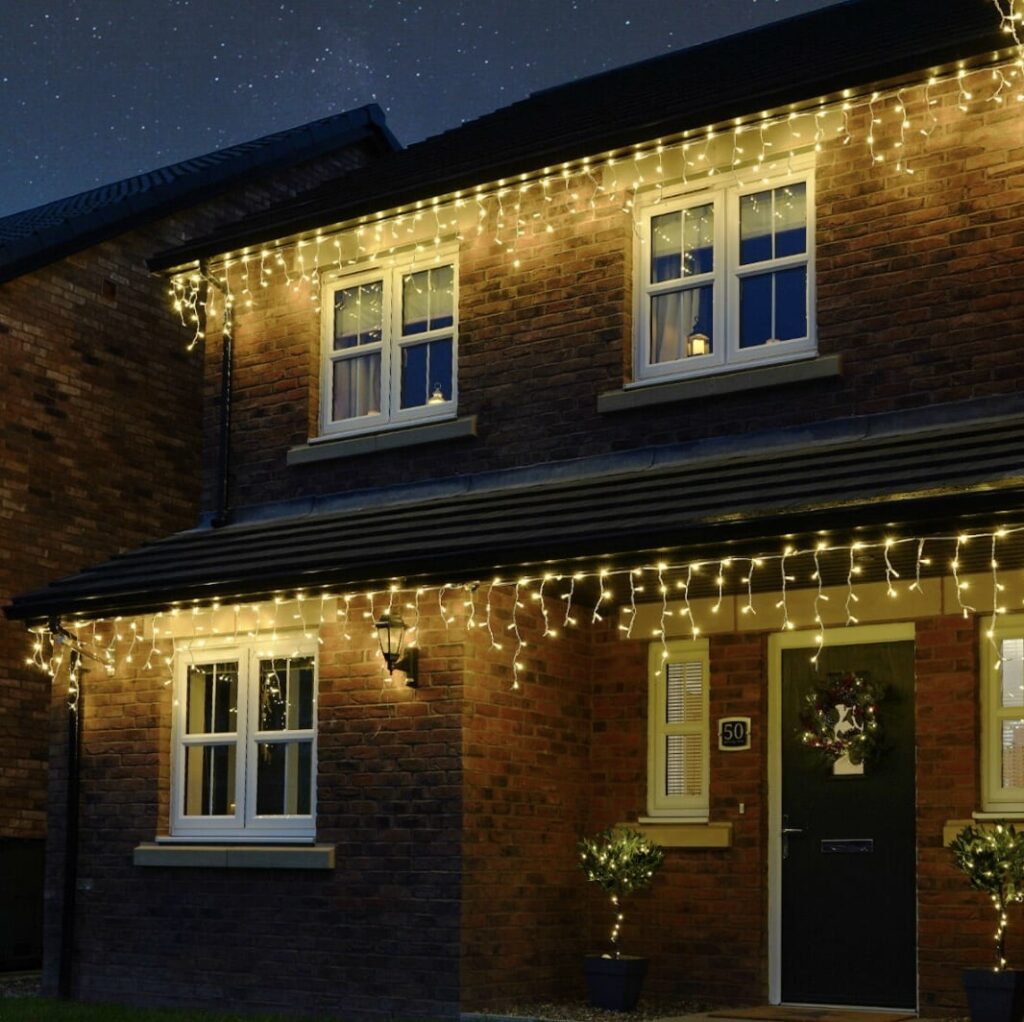 Icicle lights are a classic way to create a simple yet beautiful light display. The way these lights dangle down makes it look like the display is full and complete, even though the design is basic. Line your roof, railings, and covered porch with icicle-style string lights to get this look. 
8. Decorate Your Trees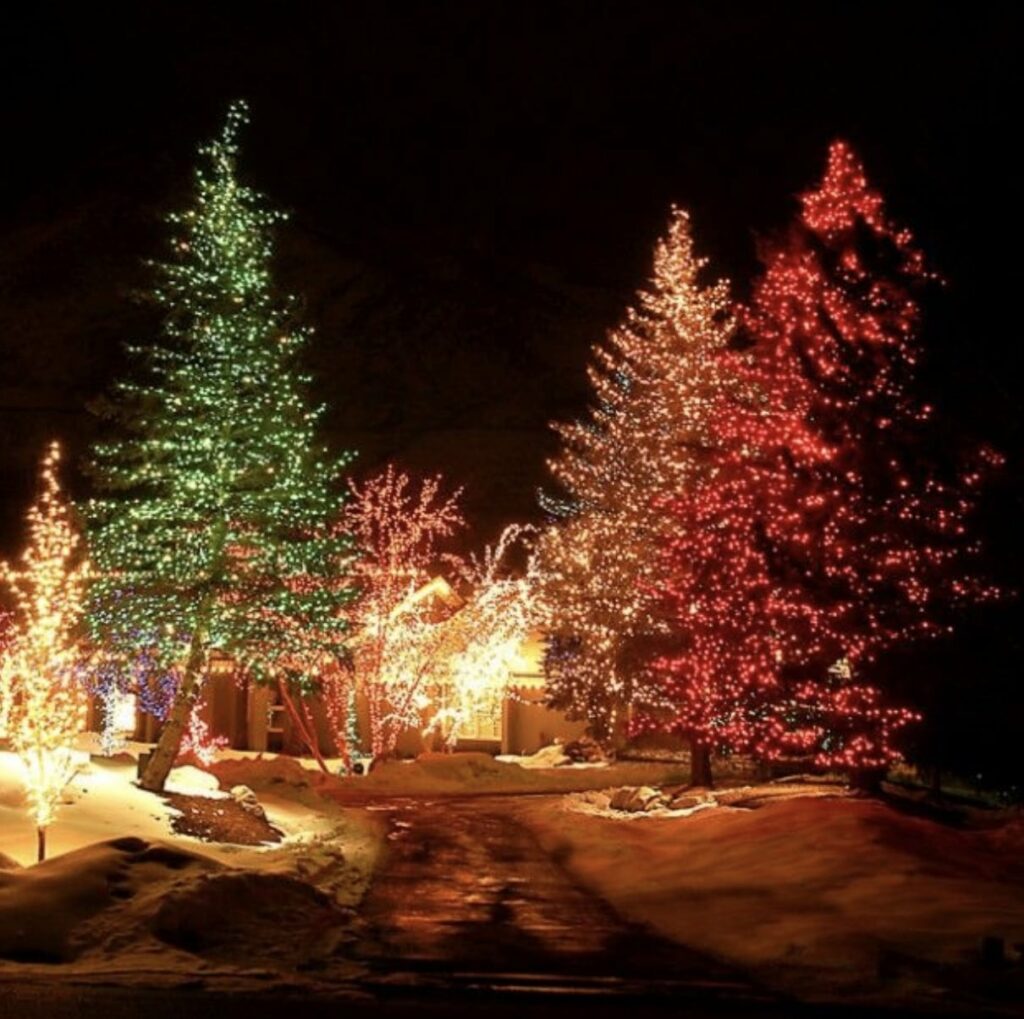 Many people decorate their houses and don't take advantage of another huge existing structure that begs to be included – trees! There are so many ways to get creative with sprucing up your trees for the holidays. You can string them with lights, hang oversized ornaments from the lower branches, tie large red bows around the trunks, and more. 
9. Light a Path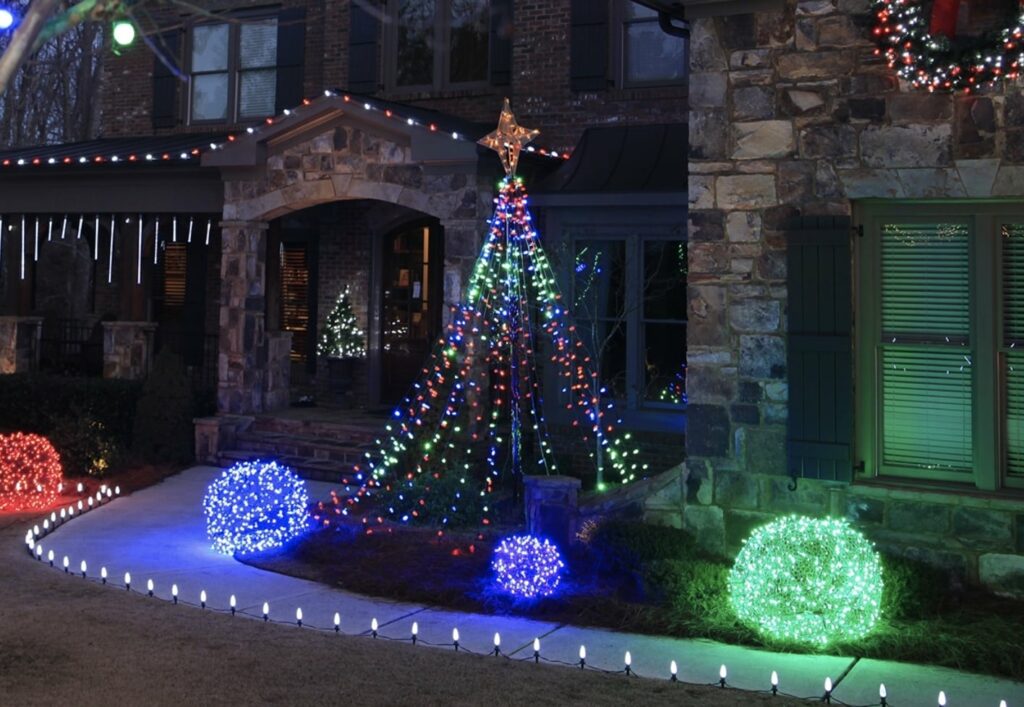 If you have a path in your front yard that leads to the door, consider lining the path with light stakes and string lights. This eye-catching idea doubles as a safety measure so that guests can easily find their way to your door in dark, icy conditions.
10. Go Snowflake-Crazy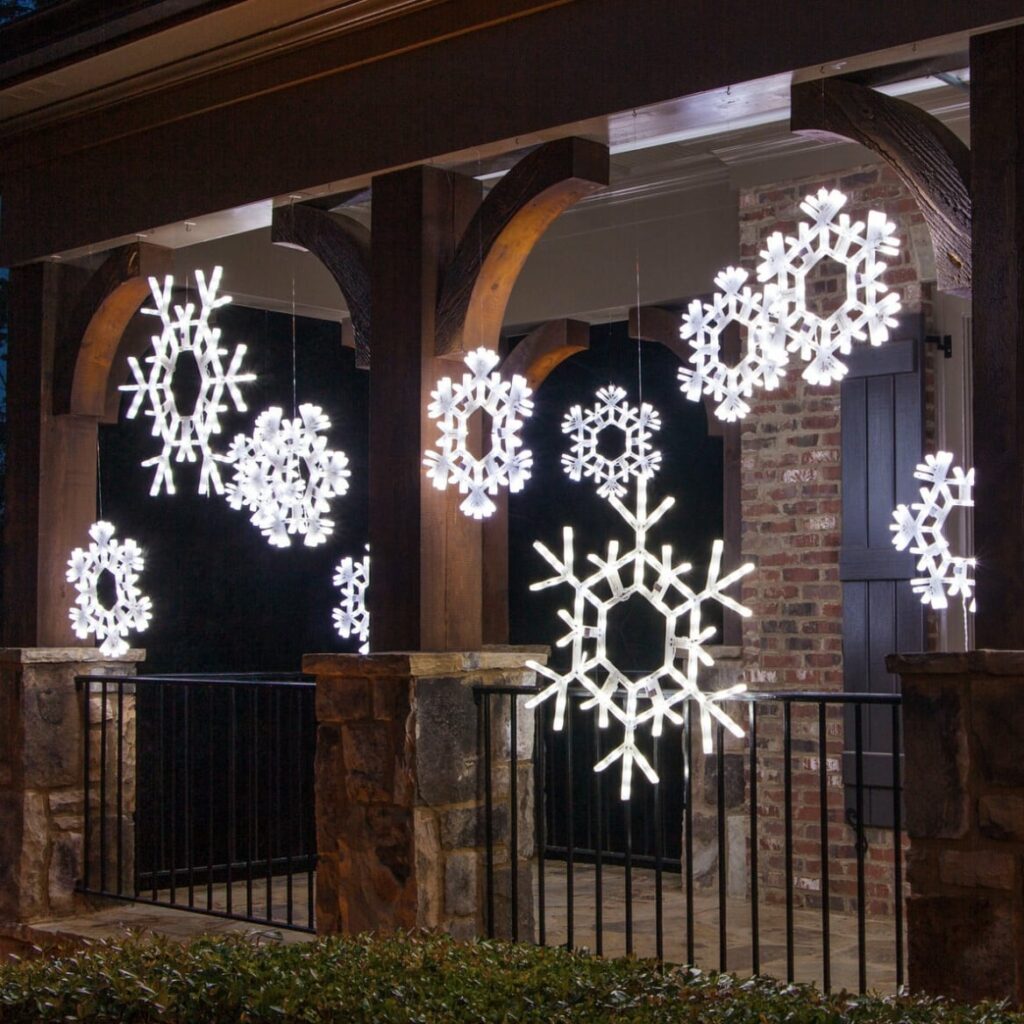 This idea works best if you have a covered porch or deck in front of your house. Hang large, bright snowflakes of all shapes and sizes from the top of your covered areas to make it seem as though the snowflakes are floating in the dark.
Related: 3 Reasons to Call Shine For Christmas Lights
Why You Should Hire a Professional
Did you know that instead of planning, shopping, and installing a holiday light display on your own, you can hire a professional company to do it for you? Shine creates beautiful Christmas light displays for our customers to save them from the stress of a time-consuming light job. Here's what we do for each customer:
Shine designs a customized holiday light package for your home.
We install the lights and make sure everything is working properly.
Shine will maintain the lights throughout the season, repairing and replacing lights as needed
We remove the light display once the holidays are over and store them in a secure facility to ensure they're ready for next year.
If you want to save time, relax, and enjoy a brilliant display on your property throughout the holidays, call Shine today to schedule your free estimate! 
Ready to get started on your outdoor Christmas display? Contact our Shine holiday light experts at the following locations: Austin, Dallas, Denver, and Houston.