Many home and business owners wipe down their windows every so often and call it good. While washing your windows to get rid of any dirt and grime that accumulates is undoubtedly important, there's a little more to it than a towel and bottle of window cleaner.
That's where professional window cleaning companies like Shine come in to save the day.
Related: How Much Does Professional Window Cleaning Cost?
The Five Essential Window Cleaning Services You Need
There are five window cleaning services that home and business owners should look into to make their property shine year-round. They are:
1. Window Screen Cleaning
The single biggest mistake many people make when cleaning their windows is forgetting about the screens and focusing solely on the glass. Window cleaning services like Shine offer window screen and track cleaning along with glass panes.
Cleaning your window screens is crucial for their efficiency and also prevents mold growth, and extends the life of your windows. While we suggest pairing this with your other window cleaning needs, we also offer window screen and track cleaning as a standalone service. So, for a true clean around your home or business, don't forget about the screens!
2. Interior Window Cleaning
Interior windows are usually the focal point of window cleaning for home and business owners. You probably spray them down with window cleaner and wipe them down every so often, thinking that's as good as they'll get. While this is fine for a quick washing, it's not a solution that really cleans your windows.
Professional window cleaning companies use better products and better techniques than are available to the average home or business owner, resulting in better-looking, streak-free windows.
3. Exterior Window Cleaning
Cleaning the outside of your windows is as important as cleaning the inside. One of the biggest benefits of using a window cleaning service for your exterior windows is that they can easily access the hard-to-reach places that you can't feasibly clean yourself.
Exterior window cleanings can boost your property's curb appeal and remove the layers of dirt, dust, and water spots that accumulate from exposure to the elements. At Shine, we use ShineBright Crystal Water to ensure that your windows get the best, deepest clean.
4. Hard Water Removal
Many people clean their own windows, and while they might look clean, there are hard water spots that get left behind most of the time. Professional window cleaners can eliminate those stains and get your windows looking better than ever before without any marks or streaks left behind.
Hard water spots often happen because there are minerals in the water you use to clean them with, like calcium. Our ShineBright Crystal Water technology ensures that that's not a problem anymore.
5. Glass Door Cleaning
Glass doors are often included in window cleaning services—they're basically just big windows, right? Getting your glass doors professionally cleaned offers the same benefits as cleaning your windows.
Many homeowners also include their glass shower doors with their window cleaning service. An efficient washing helps eliminate mold and mildew that commonly grow in these areas, which is a big reason why it's crucial to have them professionally cleaned as well.
Related: Can You Pressure Wash Windows?
Three Benefits of Working With Professional Window Cleaners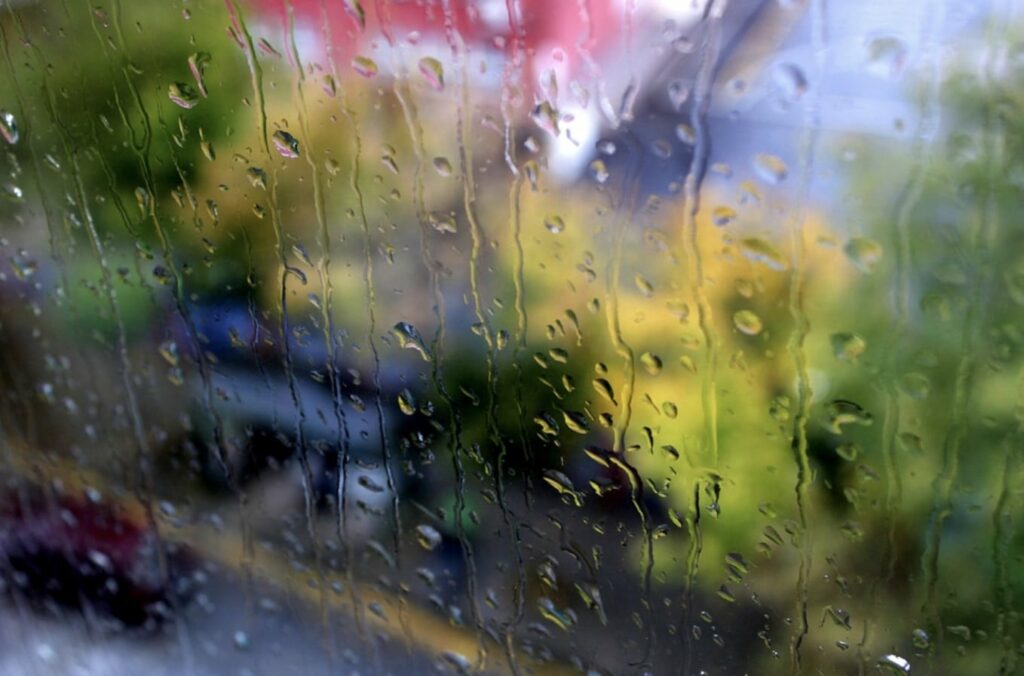 Having a professional window cleaning company take care of your windows offers more benefits than many home and business owners realize. In fact, companies like Shine can actually save you money over the long term by increasing your heating and air efficiency, reducing wear and tear, and, ultimately, extending the life of your windows.
1. Extend Your Windows' Life
The biggest benefit of professional window cleaning services is probably the fact that they can significantly extend your windows' life. Even the best windows won't last forever, especially without proper and regular maintenance.
Your windows collect debris all year long and get exposed to various types of wear and tear from the elements. Rain and dirt can cause damage and scratch your windows, allowing more debris to build up over time.
Deep window cleaning can help remove that buildup and wipe the slate clean. Professional window cleaning services can undo some of the damage that your windows suffered over time and help prevent future problems.
Additionally, many people don't realize that UV rays and heat can also damage their windows, making them age faster. Eventually, the frames start to crack, and you'll start to see glass fogging. Professional window cleaning companies can help prevent your windows from creating more heat, reducing the wear and tear on the frame and seals.
While occasional professional cleanings will help, it's important to have regular maintenance performed on your windows to give them a longer, more efficient life. At Shine, we offer standalone services along with monthly, quarterly, bi-annually, and annually window cleaning services.
2. Enhance Your Windows' Efficiency
In addition to looking nice, you want your windows to perform their jobs. Professional window cleaning services can enhance your windows' efficiency and ensure that they function as they should.
Cracks and other damage can allow air to leak in or out of your business or home, leading to fogged glass, condensation, and other problems. If you've seen any of these signs, it likely means that your windows aren't working properly.
When they aren't working right, you'll see poor air quality, more moisture in your home, and even issues with your heating and cooling systems. Windows that are poorly maintained can have a significant impact on your power bills and make it more difficult to maintain the temperature inside your property.
Related: Reasons to Hire Professional Window Cleaners
3. Save Time & Energy
By hiring a professional window cleaner, you'll also get to save the time and hassle of doing it yourself while getting better results. Spending the time to clean your own windows properly, especially if you do it right, is a timely endeavor for the average home or business owner.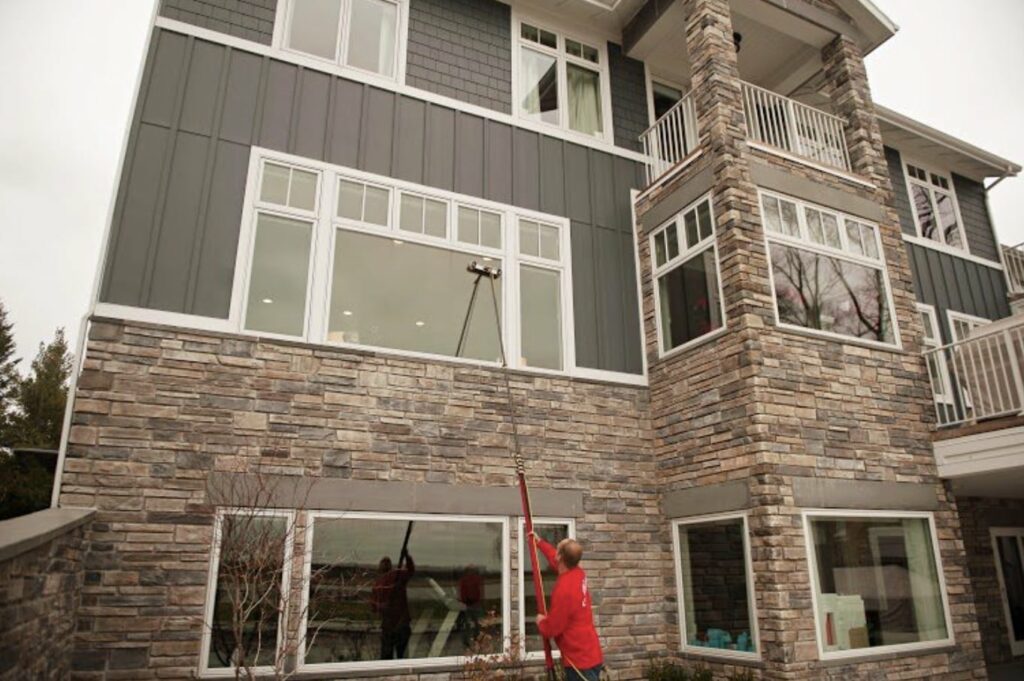 Scheduling regular cleaning services is also helpful in another way—because your windows will be in a better overall condition, they'll need less daily attention to keep them looking great.
Ready to save time, energy and improve the condition of your windows? Reach out to our Shine window cleaning experts. We proudly serve the Dallas, Bellaire, and Houston, Texas areas!