Every holiday season, homes decorated in festive lights elicit feelings of joy, spreading holiday cheer. Whether residents are sharing something beautiful with the neighborhood or they are competing for a seasonal prize, many homeowners use light displays to celebrate the Christmas season. The one thing that holds some homeowners back is the labor and safety concerns of putting lights up on their home. This is where professional services like light installation can lend a helping hand.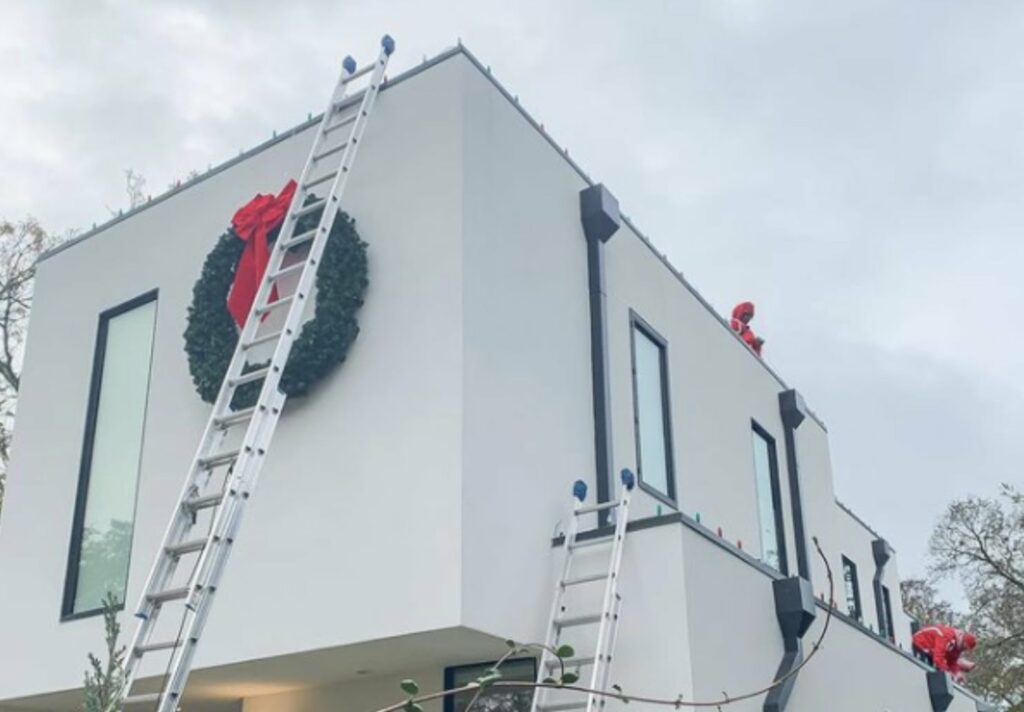 Famous Austin resident, Matthew McConoughey recently said, "Keep Austin Austin!" If you're looking to enjoy some beautiful Christmas lights this holiday season , here's the Top 6 places "keeping Austin Austin" this holiday season.
Here are 6 Must-See Christmas Light Spots in Austin!
1. Zilker Tree & Trail of Lights
December 10-23
Since 1965, the Trail of Lights has been a popular Austin tradition. Taking in the brightly lit trails of Zilker Park and the lighting of the Zilker Tree (December 1) along the Downtown Austin Skyline is an unmissable treat during the hustle and bustle of the season brings.
This year marks the 25th anniversary of the Downtown Holiday Stroll hosted by the Downtown Austin Alliance. Beginning December 7, downtown Austin will be transformed into a winter wonderland.
Bringing the holiday season to Austin has been a tradition at Austin's most historic hotel for more than a century. Beginning December 3, with the lighting of the Driskill Tree, the Driskill Hotel hosts Christmas events throughout the holiday season, including holiday music, photos and cookies with Santa Claus for the children, and a Christmas dinner on the 25th.
4. Willis Littlefield's House
Photo Credit :: KUT
The Clarksville Historic District's most popular resident, Willis Littlefield, has been spreading holiday cheer with famous light displays he creates himself since 1998. With a mix of year-round old-timey shops and homes, Clarksville transforms into Santa's wonderland. Every year, Littlefield brings holiday cheer to Austinites with his jolly spirit and candy canes he personally hands out to all his visitors!
5. Mozart's Coffee Holiday Lights Show
November 19 – January 2
Deck the halls at Mozart's with their outright insane amount of LED lights set to holiday tunes. Mozart's light extravaganza encompasses Austin culture and iconic objects that has included the State Capitol and a bevy of guitars. Admission is free!
The Austin street that proclaims to be the, "Weirdest lights you will see this holiday season," has been dazzling Austinites since the mid-1980s. The West 37th Street light show streams strands of lights across the street from one house to the next helping keep the "weird" in "Keep Austin Weird." The residents took a brief hiatus but the tradition is back and brighter than ever.
---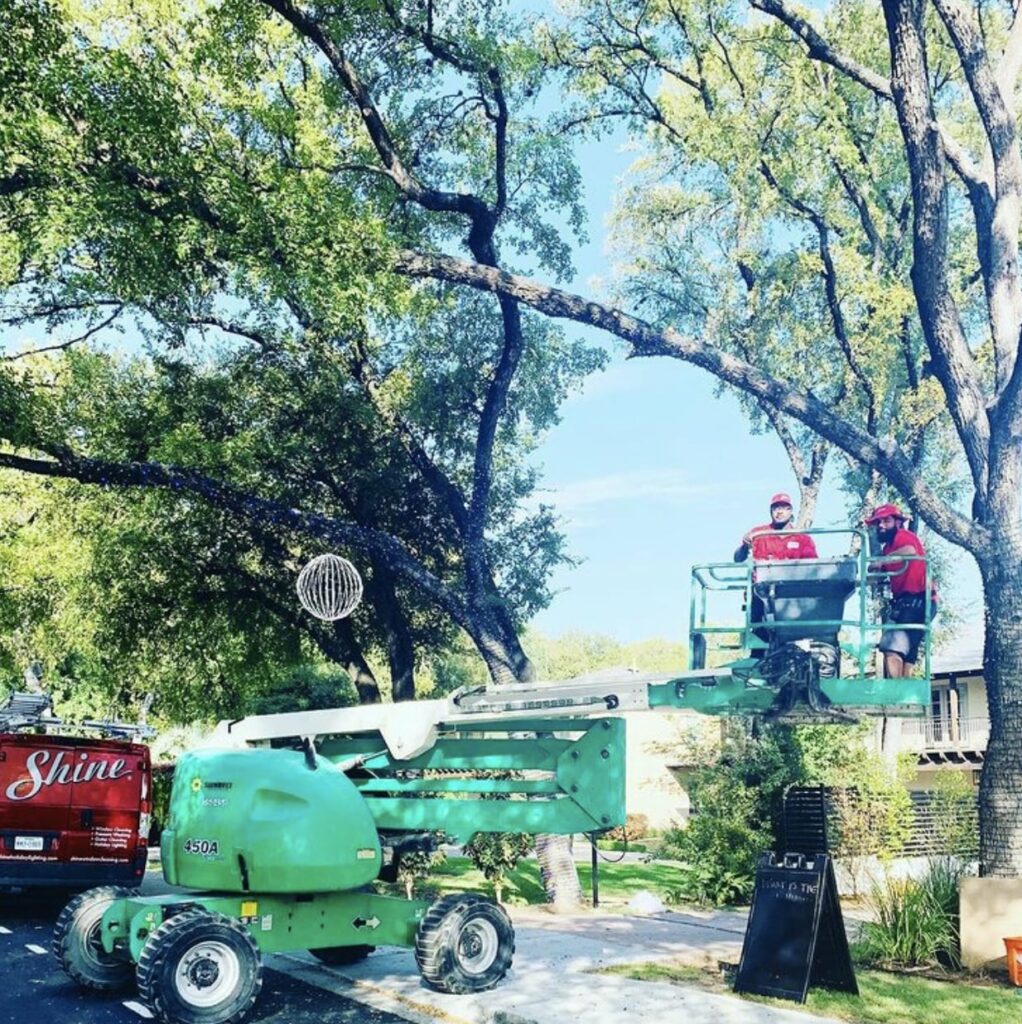 Shine specializes in window cleaning, holiday lights, pressure washing, roof & gutter cleaning in Westlake and Central Austin! Shine provides expert services for residential and freestanding type commercial properties. Look for their distinctly original red vans. Shine warranty the product for 3 full seasons at no charge to you. Have a bulb go out, a quick call to Shine and a technician is on the way same day. Quoting is upfront, we take out all the guesswork.
If you're looking to wrap your house or commercial building in Christmas lights, Shine of Westlake and Central Austin can help you keep you with that! Gone are the days of seeing Dad's with 30 foot ladders, hanging up Christmas lights from Ace Hardware that never seem to work.. your holiday tradition bright with out holiday lighting services and window washing services for you to enjoy and see those brightly lit bulbs decorating your home.

Author :: Lisa Davis