Professional Residential Window Cleaning Services in lansing, mi
Experience the Difference: Trust Shine's Professional Window Cleaning Services for a Flawless View!
Do you ever feel like no matter how many times you wash your windows, they always seem dirty? Between the frigid cold of Michigan winters and the muggy heat of the summers, the constantly changing seasons are always finding a way to leave residue behind on your windows. 
Achieve crystal-clear views without the hassle when you hire our team of professional window cleaners at Shine of Lansing! 
We have the knowledge, tools, and expertise needed to achieve pristine windows and make your home shine once again. Plus, we have a proven track record of happy, satisfied customers and a 100% satisfaction guarantee that sets us apart from the crowd! We offer a variety of window cleaning subscription services, which means you can choose the frequency of how often you want your windows to be cleaned throughout the seasons. 
Lansing is an exciting city! Let us worry about keeping your windows clean, and go enjoy your time cheering on the Spartans or exploring Michigan's capitol.
Our Secret To Achieving Clean Windows
How do we achieve clean windows in a place that has four seasons? Our process begins by cleaning the exterior of your windows using telescoping poles that pipe purified water directly onto the exterior surface. We use ShineBright Crystal Water Technology, our own unique formula for purified water that won't leave behind streaks or water spots, for a cleaner finish.  
Moving onto the interior of your home, we wipe away dust and allergens using a gentle cleaning method that won't cause damage to your home or interrupt your day. Finally, we make sure to clean your window tracks and screens so you can take a breath of fresh air!
Commercial Window Cleaning Services
In addition to residential window cleaning services, Shine of Lansing also offers commercial window cleaning services for businesses & commercial properties up to three stories high. Clean windows make a great first impression on customers and can help bring natural light into the space for a bright, and welcoming atmosphere.
simply select the frequency you want, and get ready to shine on: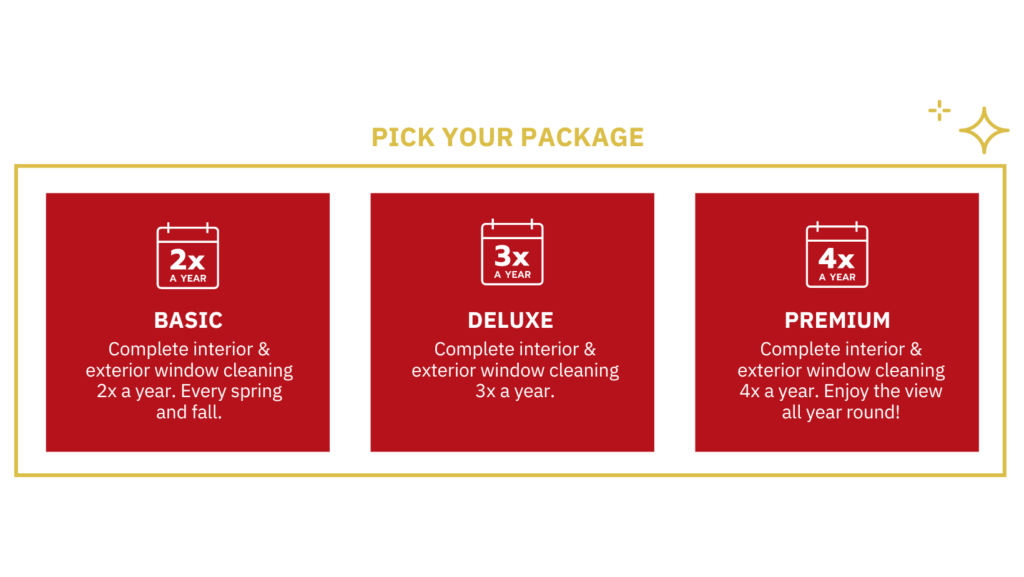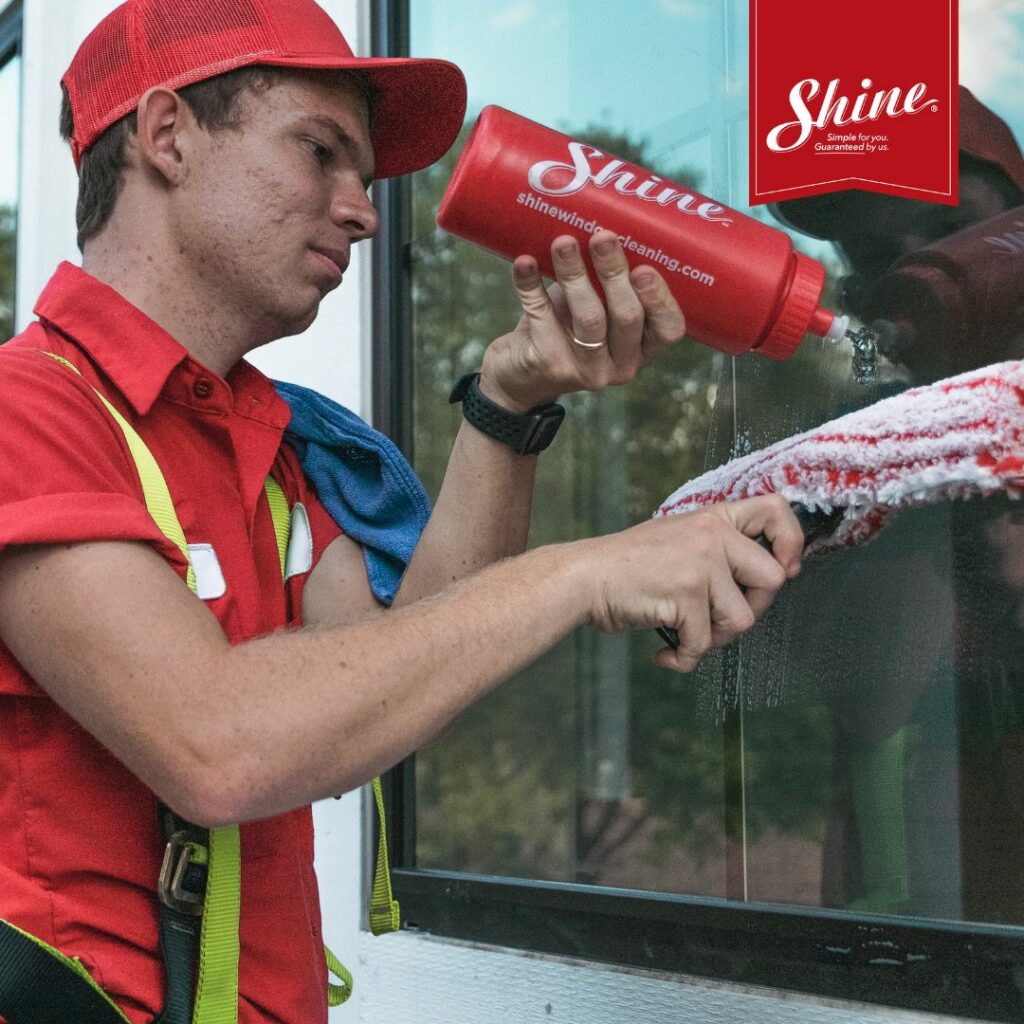 THE BENEFITS OF PROFESSIONAL WINDOW CLEANING WITH SHINE
Experience the difference that professional window cleaning can make for your home or office space. Call us today at (517) 316-1895 or use our estimate form.