This Christmas season, do you want to make an impression with your home? Shine of Grosse Pointe provides full holiday lighting installation for both residential and commercial properties. Your holiday lights will be designed, installed, maintained, and stored by our team so you may spend more time enjoying this season. We get a lot of questions about our services, so we decided to answer some of them here today.
How much does holiday lighting installation cost?
We offer holiday lighting packages that include many benefits: design of your custom lighting solution specifically made for your home, installation, maintenance throughout the season, take down after the New Year, and storage of your products for the duration of the year. Our goal is to give you a worry-free experience.
Depending on the size of the house, as well as what you are looking for, you can expect to spend between $800-$1500 for the first year. After year 1, you already own the lights and products,  so you'll only pay for the labor to re-hang in years two and three, so the cost goes down. We also offer a 3-year warranty on all the lighting products you buy from us.
Get your free estimate! Call us today at 586-933-6286 or use our estimate form here.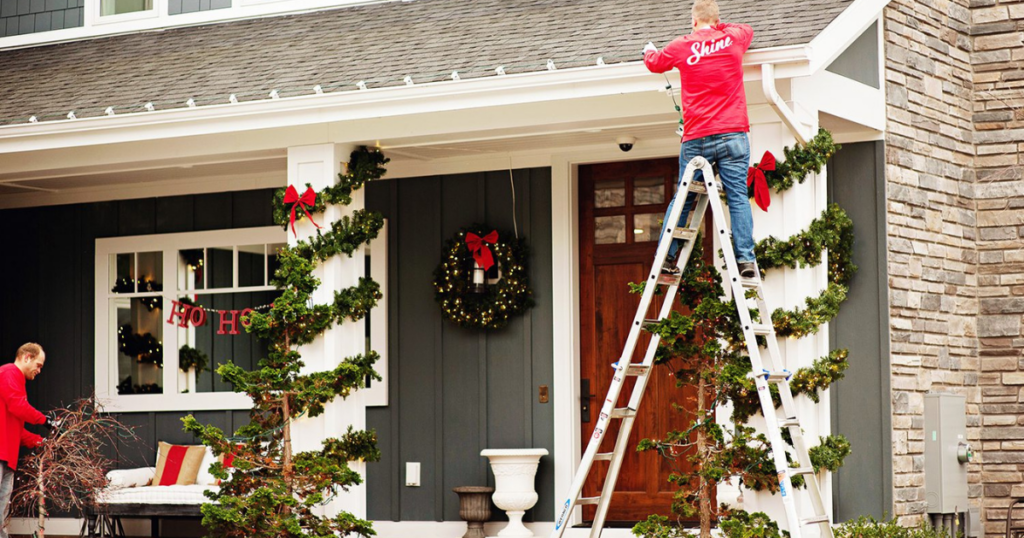 What happens if a light bulb goes out or a wreath blows off?
You can trust that with Shine, your house will look amazing for the duration of the season. If there are any issues with your lights or products, just let us know and we will be out to fix the problem. You have a three-year warranty on all products purchased by us and we will maintain them during the season.
Related: Top 10 Reasons to Hire a Professional to Install Your Holiday Lighting
Can you hang up the personal lights that I already own?
What we offer is a custom design package. We purchase commercial-grade LED products from a company with which we have established a wonderful working relationship. We want you to love your holiday lighting and we can only guarantee satisfaction with the products we purchase. Because of this, we cannot hang lights that are not purchased through our vendor.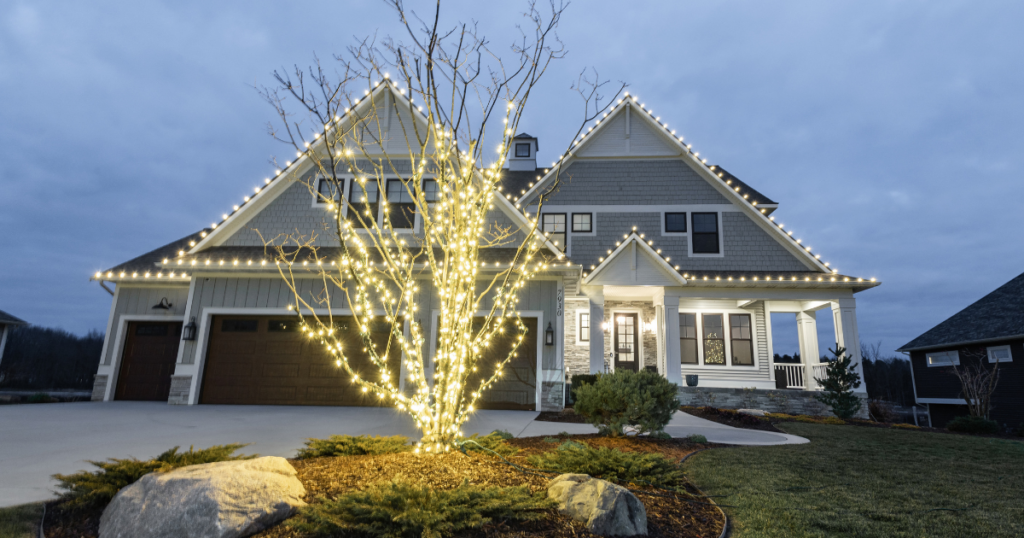 Why does a window cleaning company offer holiday lighting services?
Here at Shine, we aspire to "be a light" and we strive to fulfill this mission in our community in several ways. We love helping brighten the days of our customers through our cleaning services, but we also want to help bring the spirit of the holiday season to life by helping your house or business "Shine" bright with joy and cheer. We adore being a part of the wonderful Grosse Pointe community!
Get your free estimate!
Shine of Grosse Pointe is a locally owned and run business. Therefore, you can rely on us to get the job done right! Because our team is local, they understand the specific needs of our community. We recognize the importance of the holiday season in the community and are delighted to help you in fulfilling your vision for your home.
To schedule your free consultation, call us at 586-933-6286 or fill out our estimate form here.