House washing cleans dirt from the exterior of your home, can help prevent mildew and mold from building up, and makes it look brand new. There are several different methods of washing your home. So, which one is best for your home's exterior?
Need help removing dirt and grime from the exterior of your home? Call your local Shine today to schedule a free estimate! 
What Is a House Wash?
There are several different ways to wash a house. Pressure washing is a popular method and involves using a power washer to clean the entire home with a high-pressure stream of water. Home washing could also  mean applying a special cleaning solution to "soft wash" the house without full power pressure washing
At Shine, any home wash includes a specific cleaning solution that will easily wash away mold, algae, and dirt from your home's surface. As a result, you are left with a shiny, clean house. 
Related: Celebrate National Cleaning Week with Our Spring Cleaning Tips!
Is House Washing Worth It?
Pressure washing is an excellent choice where normal water pressure and household solutions cannot reach or fully clean your home's surfaces. There are many reasons to choose house washing. 
House washing can remove dirt, grime, or rust you're struggling to remove yourself.

Power washing can clean all of that mildew and mold from the exterior. 

Help you maintain the beautiful appearance of your home for years to come.
Professional Power Washing Can Protect Your Home
While you could be tempted to power wash your own home, there are many risks. First, some homes have spaces that cannot hold up to the high water pressure. For that, a soft wash might be a better option. You should consider a professional power washing company because they understand the right amount of PSI (pounds per square inch) to ensure that the job is done correctly and does not cause damage. 
Find the location closest to you and request your free estimate today.
A professional knows which tools to use to quickly and efficiently clean the outside of your home. Yes, you could try to tackle this task by yourself. However, you will spend hours of backbreaking work to get your home looking its best.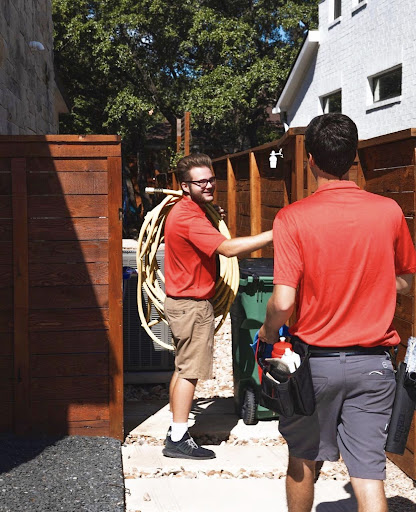 Why Should I Get My House Washed?
House washing benefits are almost endless. Whether you want to sell your home or keep it looking good, house washing keeps your home looking great all year long. Think of home washing as part of your regular maintenance routine. As you spruce up the house, decorate for the seasons, or even get ready to paint it, power washing can remove all of that debris, giving you a clean surface to start your home exterior project. 
How Do You Wash a House?
There are several ways to wash a house. Soft washing is the most gentle method. The low-pressure option does have some drawbacks. When done incorrectly, there can be lackluster results. However, our team carefully selects our solutions and materials to provide the best care for your home and landscaping.
Related: Does Pressure Washing Damage Vinyl Siding? 
What Does Soft Washing a House Mean?
The exterior of the home can be cleaned gently by "soft washing." Cleaning agents are applied and subsequently removed with a stream of low-pressure water rather than a strong pressure washer. The cleaning solution includes a foaming agent and bleach mix to dissolve any dust and debris. Soft washing uses a stream that is weak enough for you to place your hand over the nozzle — something you never want to do with a power washer. One advantage of this method is that it is better for those delicate exterior areas of the home.
However, that doesn't mean you should abandon the idea of power or pressure washing. In the hands of an experienced professional, power washing is an efficient and safe way to rid your exterior areas of dirt, grime, and other debris. 
Related: 3 Ways To Make Your Home Look Younger
How Do You Clean The Siding of a Home?
House siding can be typically washed with a power washing machine – as long as the operator has the experience. Some homeowners will opt to clean the siding by hand (or hire someone else to do it). 
Many of those cleaning solutions can be applied with a brush to gently wipe off the mildew, grime, and algae. After application, a low-pressure nozzle is used to clean the siding. In some instances, abrasive sponges and high water pressure can damage the surface of the siding. You could avoid cleaning the siding, however, that could violate the terms of your warranty contract. If you want your home to have a great-looking exterior, perhaps a day of cleaning your siding will make your home look like new.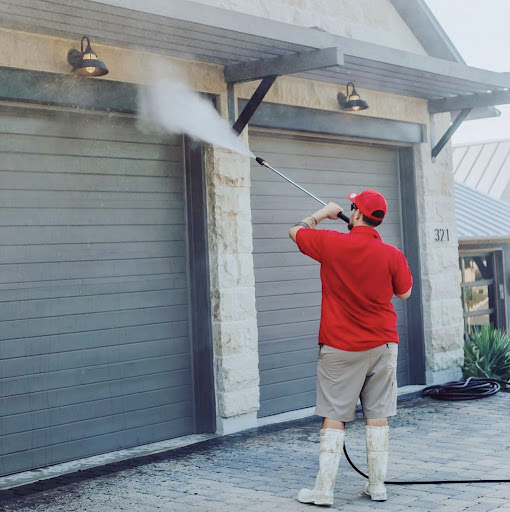 Consider Professional House Washing
As previously mentioned, there are several ways to wash a house. Soft washing is the most gentle method. Pressure washing is the most common option and uses high-pressure water to clean dirt and grime from a home's surface.
If you want to find the best method for your home, contact your local Shine for more information.
Washing your home might seem like a needless chore. However, it can help extend the life of your home's exterior while maintaining a beautiful appearance. Even though you might complete this task on your own, house washing should be left to the experts. Call the professionals at Shine to schedule your free house washing quote. 
Need expert help to wash your house? Contact the house washing experts today at your local Shine today!