The current market for homes is daunting for anyone, especially first-time homebuyers in Denver. It is fast-moving, expensive, and very competitive. Without a plan in place, you could spend months finding the ideal home. Don't worry, though! Even without home buying experience, there are a few tips to get you on the right track to purchasing a home in the Denver area.
Are you looking to find a house cleaning crew for your new purchase? When moving into your new house, you want the interior and exterior to shine. Schedule an appointment with Shine's expert home cleaning team at the following locations: Austin, Dallas, and Denver, CO!
What Do I Need To Know As a First-Time Homebuyer?
Purchasing a home in Denver is no easy task. There are many things to do before you even start your search. First, determine your eligibility as a first-time homebuyer. You might be considered a first-time homebuyer even if you have previously owned a home. The U.S. Department of Housing and Urban Development classifies a first-time homebuyer as:
An individual who hasn't owned a principal residence in three years, 

A single parent who only owned a house with a former spouse, 

One member of a married couple who owned a home within three years, or

A person who owned a property that was not affixed to a permanent foundation. 
You are considered a first-time homebuyer if you have met those qualifications. 
Related: Shine Window Cleaning — A Whole New Look
Examine Your Finances
Estimating how much you can afford before shopping for a pre-approval is critical. Use this time to look at your financial picture, such as:
Your monthly expenses

Amount of debt owed

Credit scores

Monthly incomes

Amount in savings
After you have a clearer view of your finances, it is time to get pre-approved. 
Getting a Pre-Approval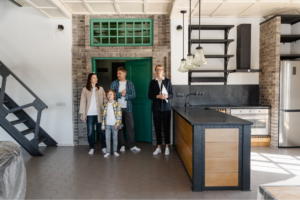 A critical step in your home buying process is the pre-approval stage. Pre-approval has many benefits for first-time Denver homebuyers. With that, you know exactly how much you can afford and make a more substantial offer on the home. Along with that, you can minimize any of those surprises throughout the offer process. It also gives you some peace of mind when you start your home search since you will know what you can or cannot afford.
Create Your Wants Vs. Needs List
You probably have an idea of your dream home, but many first-time buyers will not be able to afford it. Take time to make a list of your non-negotiables vs. nice-to-haves. At this stage in your life, you might not find a home with extra bedrooms or in the ideal location – that's okay. You can always find other options as you become more familiar with the real estate market. Having a must-have list will save you time and money on your home buying search. 
Related: Three Reasons to Hire a Professional Window Cleaner
Keep Your Credit in Line
When it comes time for a loan, lenders will pull multiple credit reports. You need to make sure nothing in your financial statements has changed. During this time, you never want to make big purchases, open a new credit card account, apply for a new loan, or close any existing accounts. All of that can affect your credit score and jeopardize your chances of purchasing a Denver home. 
Prepare for the Down Payment
How much do you need for a down payment on a Denver house? First-time homebuyers will need a 14% down payment of the home's purchase price. A down payment shows that you have the financial backing to pay the loan. Conventional loans often require this high amount. Some first-time buyer loans can assist if you cannot afford that substantial down payment. 
For example:
FHA loan requires 3.5% down

USDA loan requires 0% down

VA loan requires 0% down
You will also have to pay other fees along with that down payment. Make sure you factor these fees into your budget when it comes time to close on your new home. These fees and costs include:
Property taxes

Insurance

Closing cost – usually 1 to 2% of the total loan cost
Set Realistic Expectations
Unfortunately, your offer might not get accepted on the first, second, or third home. Home buying can take time, especially in a competitive market like Denver. If you lose out on an offer, pick yourself up and move on to the next home. Keep the faith – you will find a house that meets your budget and needs. 
You can have a competitive edge against other bidders. If you offer cash in your offer, you can beat out the competition. Cash offers are more attractive to house sellers than other types of offers.
Work With a Trusted Agent
You could try to find a home by yourself, but a real estate agent can help you cut through all issues. With their knowledge, theft can help you navigate the Denver market to find your perfect home. Choose someone who has experience in the industry, understands your needs, and will communicate with you.
Once you have found your home, you can close on the deal and start your new adventure. However, it doesn't end there. 
Related: Get Your House Clean for Spring!
Hire a Professional Cleaning Company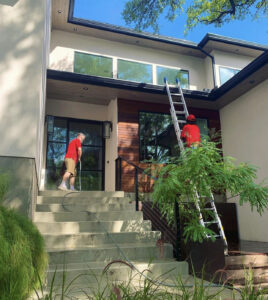 Homes on the market will have many people walking through the building. All of that traffic can make your new home look a little dirty. While you are focused on moving in, think about hiring a cleaning team to wash the outside of the house, clean those windows, and take care of other cleaning chores. A professional company will ensure you have a lovely, new, and clean home to enjoy without any hassles. 
All of those first-time tips can help you navigate the home buying process in Denver. 
Need a trusted and professional team to clean your new home? Contact our Shine home cleaning experts at the following locations: Austin, Dallas, and Denver, CO!