Living Out Our Core Values in 2022
At Shine of Chicago North, we are guided by our vision to make Chicagoland a brighter place. Our mission, to be a light is the driving force behind everything we do. We have five core values that guide us in achieving our mission: Safety, Pursuing Excellence, Having Fun, Service, and Positive Energy. In 2022, we were thrilled to live out these core values and positively impact our community.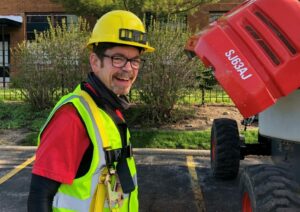 Safety
At Shine, we take safety seriously. We want our employees and clients to feel safe and secure at all times. In 2022, co-owner Joe Reeder completed lift certification, ensuring that our team is equipped to handle any job safely and efficiently.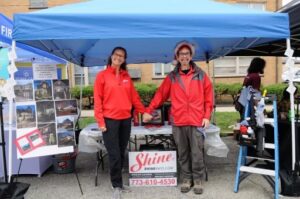 Pursuing Excellence
Co-owners Jeri and Joe Reeder participated in professional development opportunities during the Shine Connection Conference in Austin, TX along with other owners from across the country.   

The Chicago team participated in the annual holiday lights training held in the Shine Franchise Group's home state of Michigan.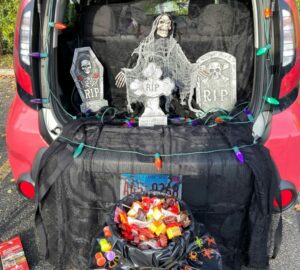 Having Fun
We believe that having fun is an essential part of creating a positive work environment. As members of the Edison Park Chamber of Commerce, we contributed to building community at Edison Park Fest and Trunk or Treat. These events provided an opportunity for us to connect with our community and have some fun while doing it.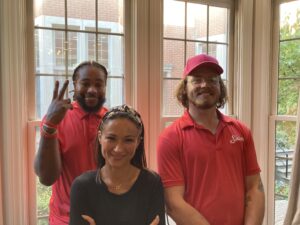 Service
We sponsored the Diamond Dawgs, a girl's softball team at Welles Park.

https://www.wppachicago.org/

We provided a free exterior window cleaning to Gudrun Snyder, a breast cancer survivor, in conjunction with Breast Cancer Awareness month. Pictured above.

We donated gift certificates to be used at the fundraisers for five different non-profits, including

Welles Park Parents Association

,

Friends of Lane

,

Urban Initiatives

,

Alzheimer's Association IL Chapter

, and

Mary Meyer School

.

We contributed financially to

Postpartum Support International

and

Habitat for Humanity

.

Jeri regularly meets with other small business owners as we work to help each other's businesses grow.

https://bnichicago.com/il-chicago-loop-north-bni—integrity-networking-group/en-US/index

We sponsor a child named Mithu who lives in Bangladesh via

Food for the Hungry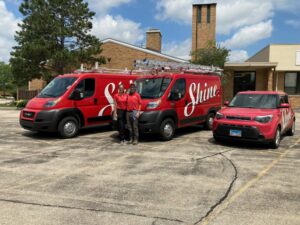 Positive Energy
Sharing our origin story in Edison Park Neighbors magazine and the

Swartz & Reeder podcast

.

Lighting up dozens of Chicagoland homes with holiday lights!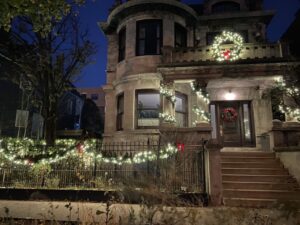 Heading into 2023
As we head into 2023, we are excited to continue living out our core values and making a positive impact on our community. We have expanded our fleet to serve even more clients with our window cleaning, pressure washing, and holiday lights services. If you're ready to make your home or business a brighter place, get started by scheduling a free custom quote.
Schedule Your Free Estimate
Call us today or use the estimate form here.