Professional Residential Window Cleaning Services in Frisco-Plano, TX
Kick the Texas dust to the curb and experience crystal-clear windows with premier window cleaning services from Shine!
There are many things that make the Frisco-Plano suburbs, just north of Dallas, Texas, one of the happiest places to live in the U.S. From the great people to the beautiful homes, to the upscale shops & restaurants, there is lots to explore in our great town! 
One of our favorite things is being able to enjoy the Texas sunshine! Which is why we are passionate about clean windows and helping our neighbors experience the sun's true beauty from within their homes or businesses. 
While there are some aspects of the Texas climate that we enjoy, such as the bright sunshine, there are some things, like extreme heat & humidity, that can take their toll on your building's exterior. This leads to buildup accumulating on the exterior of your windows, blocking the beautiful natural light from shining through. Our team of Shine window cleaning professionals is ready to wipe away water stains and buildup to restore your windows to their crystal-clear glory, all with a 100% satisfaction guarantee.
Choose Shine's Professional Window Cleaning Service for Sparkling Clear Views
Our dedicated team of experts is here to make your windows glisten like never before with our top-notch window cleaning services. Using our exclusive ShineBright Crystal Water Technology, we guarantee streak-free, watermark-free windows that stay cleaner for an extended period. But wait, there's more! We'll also take care of your window screens and tracks, ensuring no details are missed. 
Life gets pretty busy, which is why we offer window cleaning plans with frequencies and times that fit your schedule. We love serving our Frisco-Plano neighbors whether you have a residential home or a commercial business, our team is ready to serve you! Fill out our form today for a free estimate.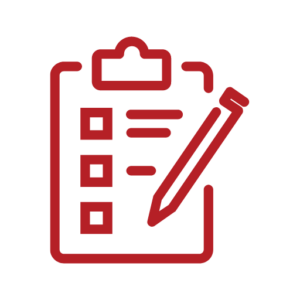 Simply select the frequency you want, and get ready to SHINE ON: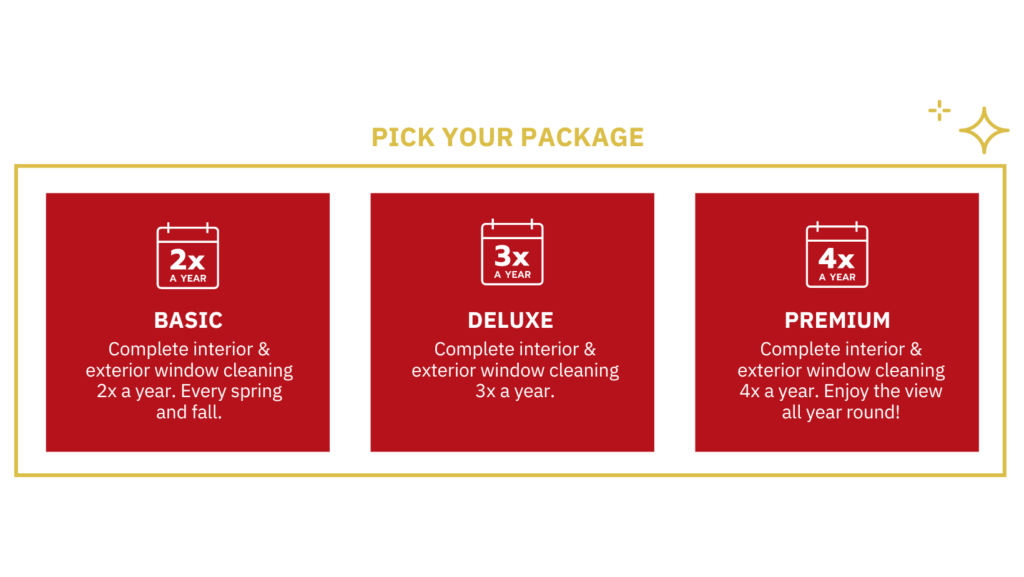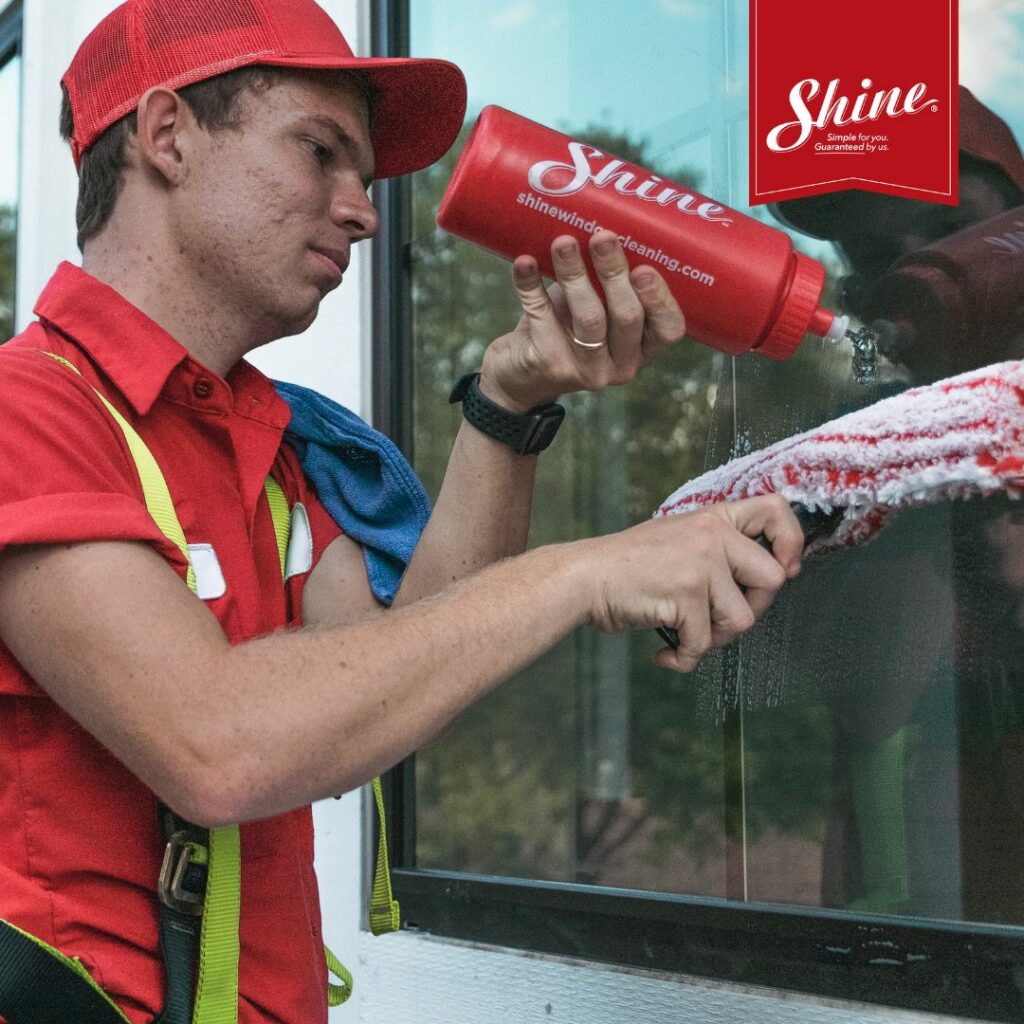 THE BENEFITS OF PROFESSIONAL WINDOW CLEANING WITH SHINE
Experience the difference that professional window cleaning can make for your home or office space. Call us today at (972) 665-8141 or use our estimate form.