Professional Residential Window Cleaning Services in columbia, sc
When was the last time you took a good look at your windows? Has washing the windows of your home been on your to-do list? Don't worry, Shine of Columbia is ready to tackle your next project! Show your home some love with Shine's window cleaning service!
Shine of Columbia, SC takes pride in offering top-notch window cleaning services that guarantee the most satisfying clean for your home or business. Our team of professionals is dedicated to ensuring that your windows stay in excellent condition while always prioritizing safety.
Enhance Your Home's Appeal with Shine's Premium Window Cleaning Services
Invest in the beauty of your home and let us help it shine. With our exceptional window cleaning services, you can elevate your home's appeal and make it truly stand out. Trust our experts to tackle your next window cleaning project, ensuring that your home reflects the vibrant spirit of this beautiful community.
Unleash the Beauty of Natural Light with Columbia's Expert Window Cleaning Service
Experience the transformation of your home's curb appeal with the expertise of our professional team. Utilizing our cutting-edge Shinebright Crystal Water technology, we guarantee your windows will be left gleaming and spotless. Not only does this advanced approach provide the most satisfying clean, but it also effectively prevents mold growth caused by buildup, enhances energy efficiency, and invites natural light to illuminate your living space.
When compared to conventional water, our ShineBright Crystal Water technology stands out as a safer, more environmentally friendly, and less intrusive option. With our proficient technicians, you can rest assured that your privacy is respected while achieving impeccable window cleanliness. Equipped and trained to handle windows up to three stories high from ground level, we deliver efficient and secure cleaning services.
Elevate the allure of your home and benefit from the remarkable advantages of Shinebright Crystal Water technology. Trust our professionals to enhance your living space, making your windows shine with unmatched brilliance.
We Always Do The Job Right The First Time 
At Shine, we go the extra mile to ensure nothing is overlooked. Our window cleaning service extends beyond the exterior, as we also wash the inside of your windows, including the screens and tracks. By cleaning the interior, we effectively eliminate dust, grime, and potential allergens that can accumulate on the glass surface.
When you entrust Shine with the task, rest assured that we are committed to getting the job done right the first time. Our dedicated team strives for your utmost satisfaction.
What Our Customers Have To Say:
"It was easy to make an appointment, and they came out when they said they would.  They washed the windows quickly and well and were very professional.  I have some hard windows to reach and they didn't complain.  They just washed them.  They were less expensive than my other service and made it easy to pay.  I've used them a few times now and will definitely use them again!" – Laura Hartwig 
"The exterior of (my) house has never looked so good! I thought my brick would have an interesting color and pattern, and now it shows – and my windows SHINE ! The technician was personable, prompt, and communicated with me about times and steps in the process – I give 5 stars and have already told my friends." – Pauline Laffitte
Ready to start your next project? We are!
Simply select the frequency you want, and get ready to SHINE ON: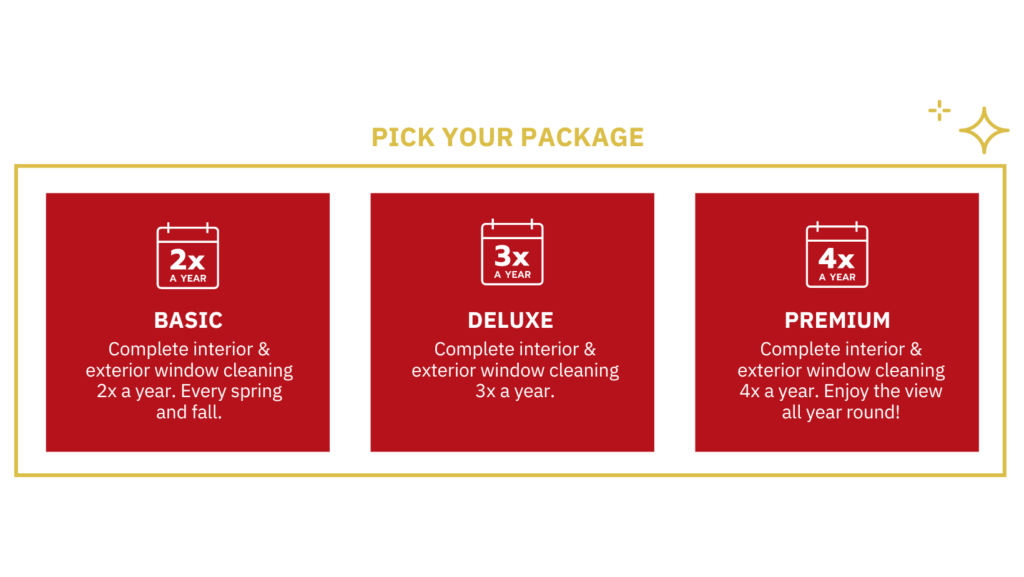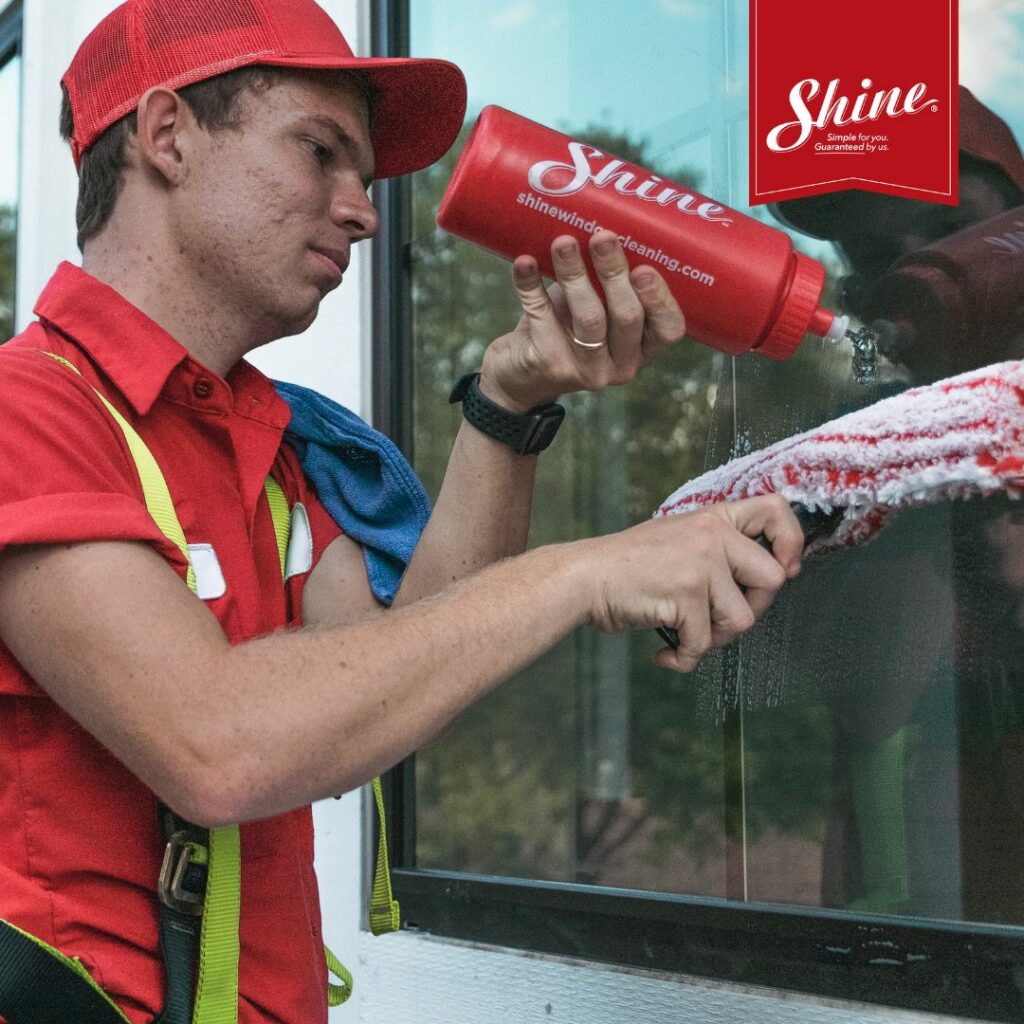 THE BENEFITS OF PROFESSIONAL WINDOW CLEANING WITH SHINE
Experience the difference that professional window cleaning can make for your home or office space. Call us today at (803) 672-1155 or use our estimate form.