Superior Window Cleaning in Cincinnati, OH
We're ready to work with you and make your home or business Shine. Our window cleaning professionals have the skills and expertise to deliver the best results, while providing a customer service experience that is unmatched by any other company!
Cincinnati is a great place to work. Its many offerings like art centers, festivals, architecture, and major league sports make it a non-stop adventure!
We truly enjoy the unique culture and opportunities for adventure that the city has to offer—and we value the support of home and business owners that trust us with their window maintenance. 
Working in Cincinnati requires preparation for its unpredictable weather. Since you never really know what kind of weather Southern Ohio will throw your way, you need a trustworthy window company that can handle window maintenance in any kind of conditions.
Shine's window experts are here to help keep your windows in pristine condition all year round!
Outstanding Residential & Commercial Window Service That Will Exceed Your Expectations!
Our exterior and interior window cleaning services provide unbeatable benefits! When you choose Shine for your window care needs, we won't quit until you're 100% satisfied. 
We take pride in our one of a kind cleaning technology we call ShineBright Crystal Water. This technique is designed to extend the life and operation of your windows in addition to preventing unwanted buildup—and of course, deliver a crystal clear finish.
On top of that, our technology is environmentally friendly and much less intrusive than standard water. We also have a purifying process that allows us to utilize the best quality of water for your windows that you won't find anywhere else. 
Shine is also passionate about delivering outstanding customer service to ensure that you have the best experience while you work with us. This is not a responsibility we take lightly, as we truly value the customer relationships we've worked hard to build.
That's the Shine difference.
Simply select the frequency you want, and get ready to SHINE ON: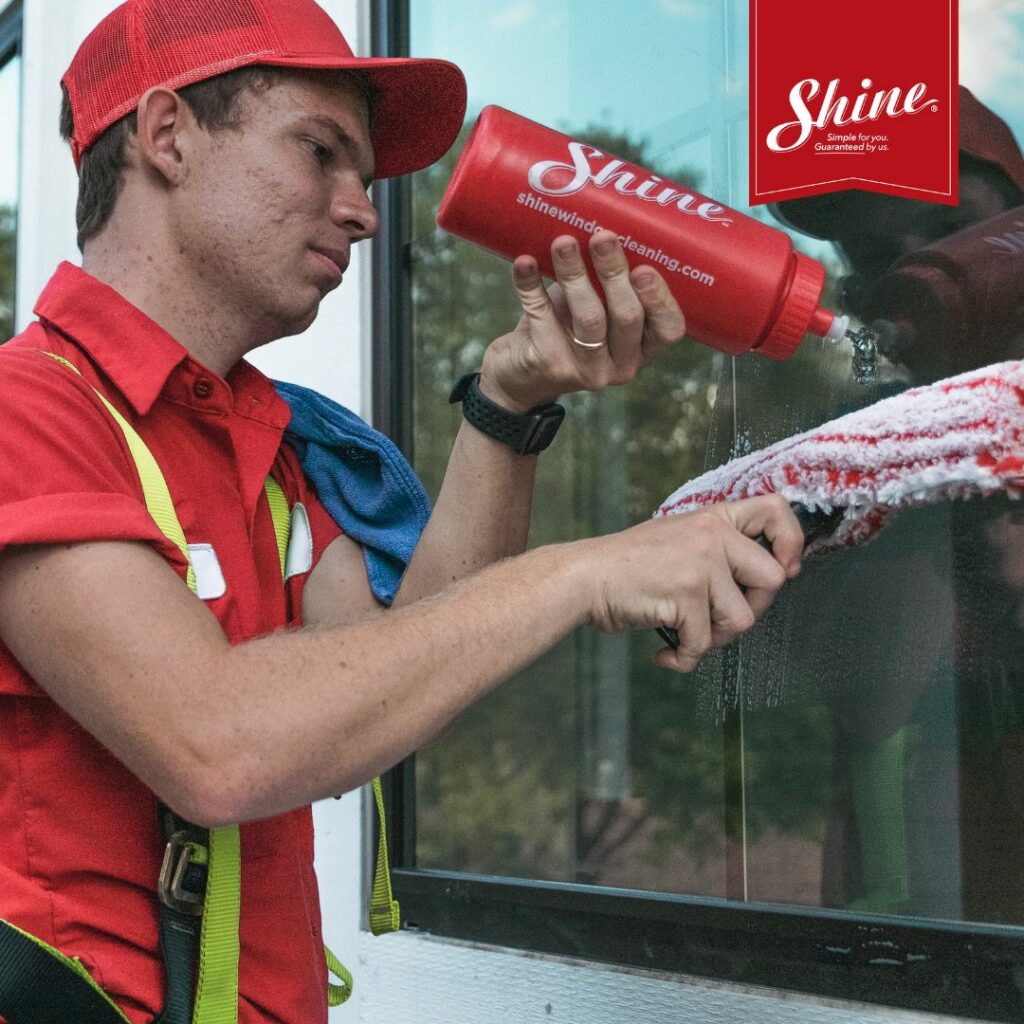 THE BENEFITS OF PROFESSIONAL WINDOW CLEANING WITH SHINE