christmas lighting services in CINCINNATI, OH
Not having a guaranteed white Christmas doesn't mean you can't have the holiday spirit! While some places in Ohio get thick layers of fluffy white snow to decorate their front yards, us Cincinnati folk have to be a bit more creative. Our answer? Christmas lights. Take the initiative and get yours installed early with the Christmas light installation team at Shine of Cincinnati! 
There is nothing more magical than driving through a neighborhood decked out in Christmas lights. What's even better is coming home after a long day and having your house decorated to the nines in Christmas lights without you lifting a finger to get it there. 
Shine offers lighting design and installation services, as well as take down and storage for the next season. We know and love that all of our customers have their own style and dream for what they want their lights to look like. That's why we offer a variety of colors and styles for our lighting services, such as:
Candy cane, cool white or warm white with red lights
Multi color lights
Red & green lights
Icicle lights
Timeless warm white bulbs
Your Christmas lighting dreams probably include more than just lights. That's why we can alternate your trees or shrubs with red or green, wrap your pillars in garland, and even hang wreaths on your home to complete the design. 
Your home is important to us; that's why when we install lighting on the edge of your house, we use special clips that don't damage your siding or roof. Additionally, we use staked lighting to line your walkways to keep them well lit and clear for you.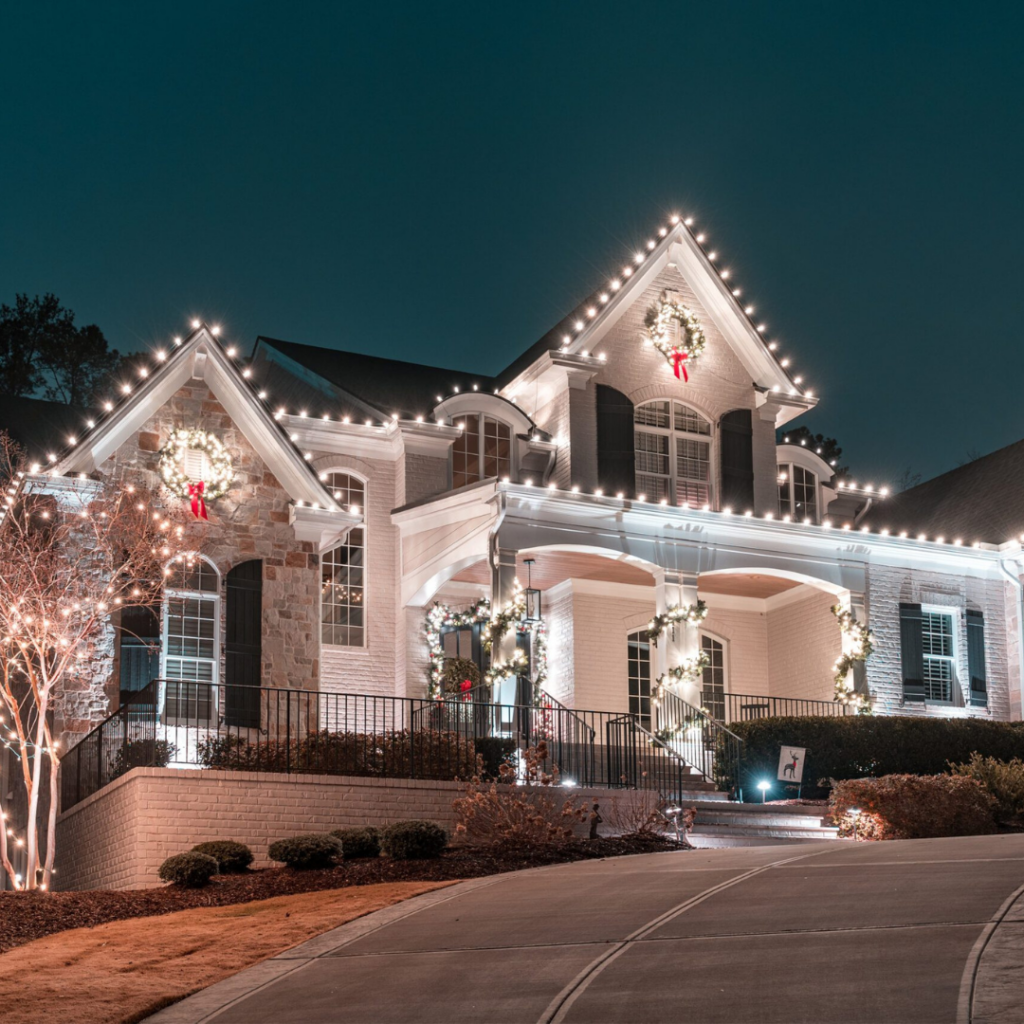 your trusted CHRISTMAS LIGHT INSTALLERS
We love Cincinnati, and we want to provide our community members with the best professional Christmas lighting installation we can. Our insured crews are experienced in installing Christmas lights and decor—each year, we attend our national holiday lighting training with 40+ other franchise locations. 
Local customers in Cincinnati can expect professional service, high quality products, and national backing from local owners who enjoy working with our customers year-after-year.
Christmas lighting installation appointments fill up fast. Book yours now!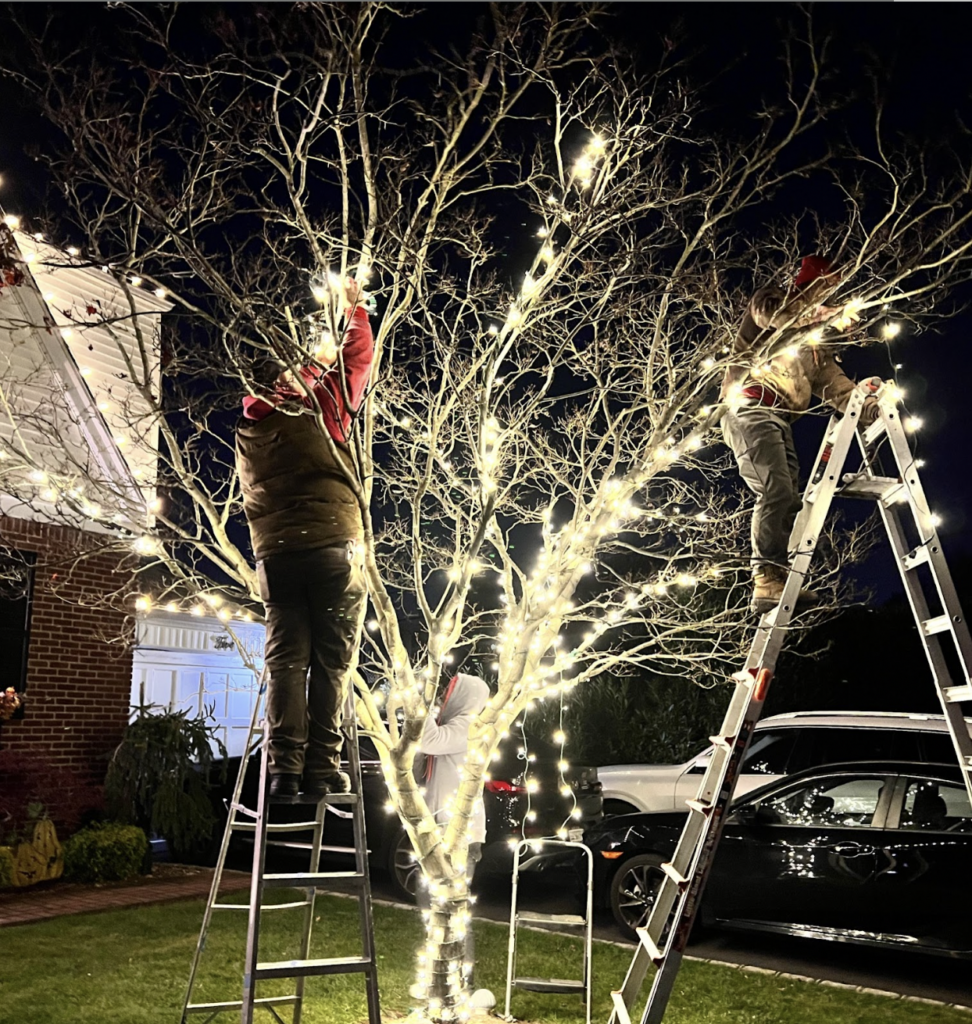 We'll Make Your Home Shine
Seasonal decor specialists for all occasions
Planning your lighting design doesn't have to be stressful. Our crew works hand-in-hand with homeowners to help create the light display of a lifetime! During our planning process, we'll go over all of the shrubs, trees, and places you want decorated and create a unique design based on your vision. 

Commercial Christmas Light Installation
Shine of Cincinnati doesn't just decorate homes; we also install Christmas lights and decor for businesses and commercial buildings, both inside and out. Grant your customers and employees the holiday magic they deserve with the design and installation of Christmas and holiday decorations.
BONUS: At the end of the season, we take it down and store it for you until next year. Now that's some real magic!
Contact us today 513-561-6000 or request your estimate today!
Special Event Lighting Installation
While Christmas light installation is a big part of our business, our lighting products are ideal for special events any time of the year. From wedding venues and businesses or being that standout seasonal home, we can provide professional lighting for other occasions, too.
We work with many different cities and municipalities to help light and decorate buildings and trees for special occasions, too.
Halloween Lighting
Outdoor Patio & Bistro Lighting
Valentine's Day Lighting
St. Patrick's Day Lighting
Work with Cincinnati's Best Christmas Light Installers. Book Now!