Professional Residential Window Cleaning Services in Suffolk County, NY
Our Team Of Window Cleaning Professionals Is Here To Make Your Home Or Business Shine!
Here on the East side of Long Island, we love the sound of the waves, the smell of the salty air, and the beautiful views of our coastal landscape. However, along with the charm of our beachy and salty climate come some challenges – like keeping the appearance of your home and windows clean.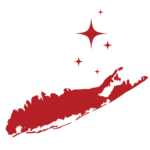 Strong winds can blow salt, rain, and other debris at your windows, obstructing views and dulling the appearance of your home. Shine of Suffolk County is here to embrace the essence of our coastal region and ensure that your home not only withstands the elements, but thrives in its natural beauty! 
With our expertise and unwavering commitment to customer satisfaction, we aim to transform your windows into stunning showcases that enhance the overall aesthetic of your home. Whether you have large, expansive windows that allow natural light to flood in or intricate architectural designs that require special care, our team of window cleaning professionals have the skills and knowledge to handle any window cleaning challenge with precision and care.
Professional Window Cleaning With Care
We understand that your home is your sanctuary, a place where precious memories are made and cherished. That's why our dedicated team of professionals goes above and beyond to provide exceptional window cleaning services that exceed your expectations. 
Shine of Suffolk County provides interior and exterior window cleaning services to both residential homes and commercial businesses throughout the area.


What to expect – We treat every home & business with the utmost care and respect, treating it as if it were our very own. Our team takes pride in paying meticulous attention to detail and ensuring that our work is least disruptive to your daily routine. We offer a variety of subscription packages, with window washing service options ranging from once a month to twice a year. 
Our Process & Technology – We ensure a thorough and gentle window washing process by using clean, purified water and non-abrasive brushes. Our team utilizes the power of our advanced ShineBright Crystal Water technology along with these specialized tools and techniques to meticulously clean your windows, leaving them spotless and streak-free.
Suffolk County's Premier Window Cleaning Service is ready to make your home or office SHINE!
Keeping your windows clean and pristine in a warm climate can feel like a full-time job. When you partner with Shine, we will do the dirty work for you! You won't be able to resist looking out at your stunning, professionally cleaned windows.
ShineBright: Long-Lasting Window Care
Our unique ShineBright Crystal Water technology is formulated to increase the lifetime of your windows by preventing mold growth, increasing energy efficiency, and more. No need to worry about rain in the forecast, your windows will stay cleaner longer with our process.  All services are covered by the Shine Guarantee.
Comprehensive Window Cleaning Services
Not only do we offer exterior window cleaning, we also offer interior window cleaning. Your home will be left gleaming with sunshine while eliminating dust, grime, and potential allergens from building up on the surface of your windows. We even offer interior window cleaning on a weekly and monthly basis with our Shine On Subscription.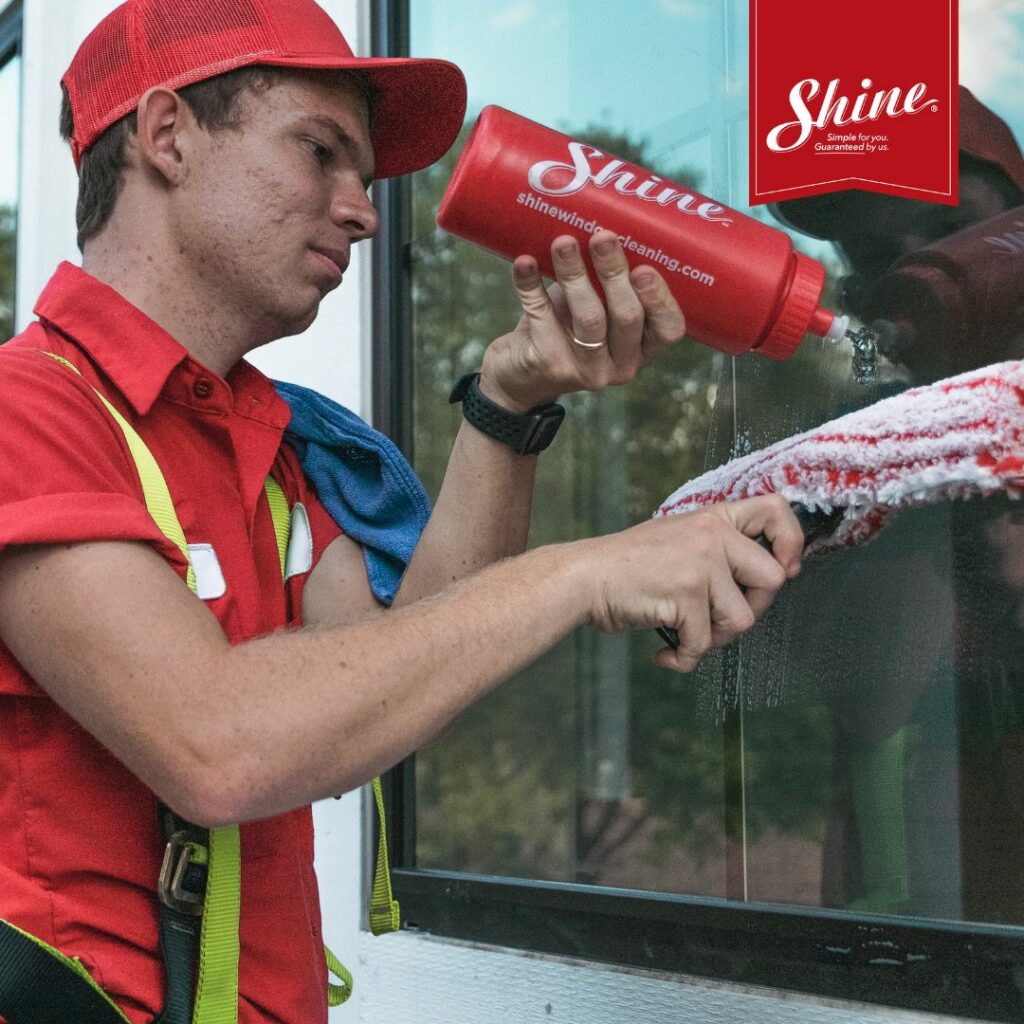 THE BENEFITS OF PROFESSIONAL WINDOW CLEANING WITH SHINE