Proudly Serving Glen Head, New York
Professional Window Cleaning Services in Glen Head, NY
Start your residential or commercial cleaning project with our friendly team of professionals! Our team at Shine proudly serves homeowners and businesses throughout the Glen Head area. We're thrilled to provide you with not only the highest quality house cleaning services, but also with real people who care about you and your home. 
We make sure that our work always reflects our company values as we work to preserve your home and our historic neighborhoods. Providing our close-knit community with trustworthy home washing services is what we do best.
Learn more about us or contact us today to talk about your project. Call (516) 255-4343 today.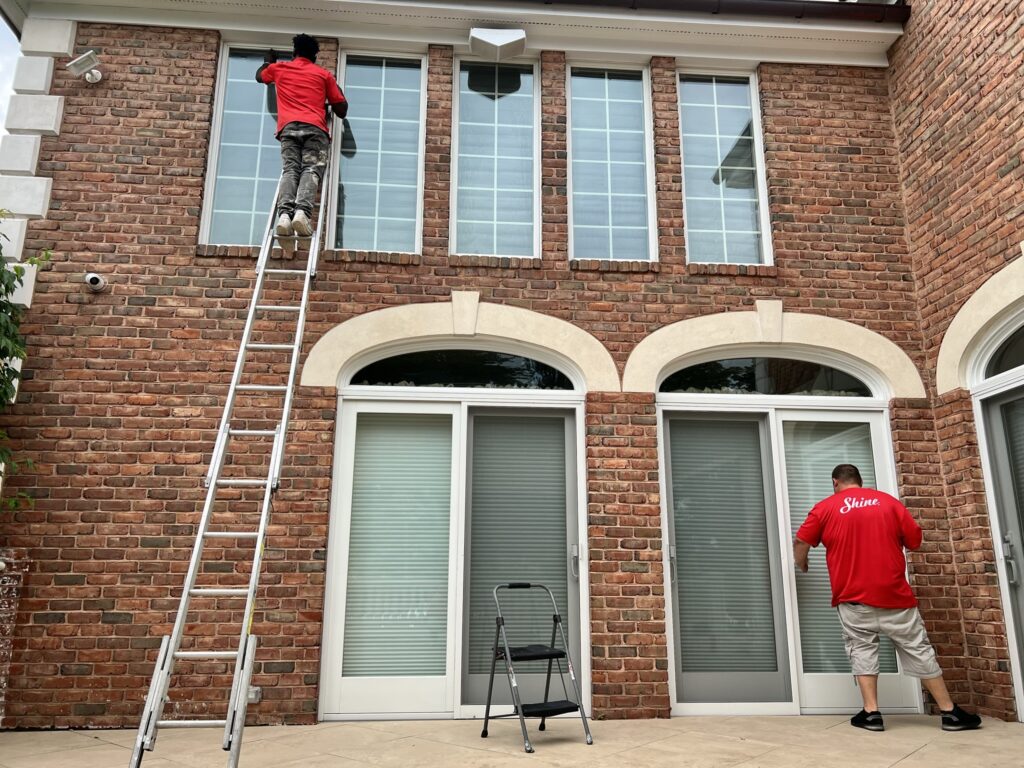 Professional Commercial and Residential Cleaning Services
We provide the following services for commercial and residential customers in Brookville, Upper Brookville, Old Brookville, Muttontown, Matinecock, and Locust Valley!
Customer Reviews

I was extremely happy with the service I received from Shine. The owner and crew were very professional, courteous, and responsive. They paid attention to every detail. After they finished, my house looked like new and my windows truly did shine. I was pleasantly surprised by how much stubborn dirt they were able to remove. I highly recommend this company!.
Christian and Paul were professional , thorough and took care of details. The interior and exterior windows look great . No mess during the process and would highly recommend this company. We will definitely be using them again . It was a friendly and excellent experience. Thank you !!
Prompt service. Very responsive, and wow did they take their time cleaning the house and patio areas. They went above and beyond the normal cleaning process. Thanks Shine for making my home look new again!!
Christian and everyone we dealt with were great easy to work with and they did a great job. They cleaned our windows and power washed the house as well as my patios.
Shine did a great job for us! Our house had mildew growing on one side and we recently had 2 wall AC holes closed up and that siding was dirty from sitting the garage for a few years. Our gutters needed to be done so badly they had decomposing leaves about an inch thick up there. My neighbors were so impressed they wanted to know who we used. It's hard to find a company that does house washing that isn't just blasting full power washers at your house. It's practically non existent. I highly recommend Shine.