Are you tired of struggling to get your windows spotless?
Need tips for hiring a window washer on Long Island?  Look no further! We understand that finding a reliable and trustworthy window washer can be a challenge, so we've put together a few tips to help you make the right choice. If you have any questions our window washing professionals are always here to help. 
Firstly, make sure to choose a company with experience.
Our team has been providing window washing services on Long Island for years and has the expertise to ensure a streak-free shine every time. Additionally, be sure to ask for references when hiring a window washer and check online reviews to ensure the company has a good reputation. Check to make sure the company you hire uses state of the art equipment and the proper training to ensure your home is cleaned with the utmost care.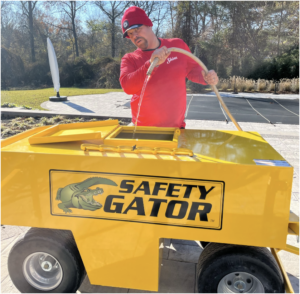 Another important factor to consider is safety.
Our team takes all necessary precautions to ensure that our work is done safely and efficiently. We also use environmentally friendly cleaning solutions to minimize our impact on the environment. 
Finally, be sure to ask about pricing and any additional services that may be offered.
 Our competitive pricing and additional services such as gutter cleaning,  pressure washing, soft roof washing, exterior home detailing, landscape lighting and holiday lighting make us a one-stop-shop for all of your exterior cleaning needs. With Shine you can bundle and save.
We even have a Set It and Forget It window cleaning services, schedule 2x, 3x, or 4x a year ahead of time so you know your home or business will look its best year round. 
Don't settle for dingy windows any longer.
You will find that Shine of Long Island checks off all the boxes so, Contact us today to schedule your professional window washing service and enjoy crystal clear views from your home or office.
Shine of Long Island has two locations, Hicksville and Westhampton Beach,  that serve all of Long Island. Call us today for a free estimate  516•255•4343 or 631•998•0998