Professional Residential Window Cleaning Services in Roswell, GA
Experience the brilliance of spotless windows throughout the year with Shine of Roswell.
Let Shine of Roswell can help you by doing what we do best—making your windows sparkle with a 100% satisfaction guarantee! Roswell, a city with a rich history and vibrant present, offers a unique blend of sophistication and small-town charm with its luxury homes, golf communities, and beautiful parks and outdoor recreation areas. So, let our friendly team brighten up your residential or commercial property, year-round with professional window cleaning. 
Shine offers our services to Roswell and the neighboring areas including Roswell all the way to Atlanta. Whether you're a homeowner, landlord, or commercial building owner, the professionals at Shine are ready to make your outdoor spaces look and feel amazing! Get your free estimate now and see the difference Shine can make to the appearance of your location!
Elevate Your Home or Office with Roswell Premier Window Cleaning Services
Georgia experiences a diverse climate throughout the year —from hot summers to chilly winters— your home bares it all. These conditions take a toll on your home, so why not treat it to a good clean? When you partner with Shine, we will do the dirty work for you! You won't be able to resist looking out at your stunning, professionally cleaned windows.  
Not only do we offer exterior window cleaning, we also offer interior window cleaning. Your home will be left gleaming with sunshine while eliminating dust, grime, and potential allergens from building up on the surface of your windows. We even offer interior window cleaning on a weekly and monthly basis with our Shine On Subscription. 
Our unique ShineBright Crystal Water technology is formulated to increase the lifetime of your windows by preventing mold growth, increasing energy efficiency, and more. No need to worry about rain in the forecast, your windows will stay cleaner longer with our process.  All services are covered by the Shine Guarantee. 
Simply select the frequency you want, and get ready to SHINE ON: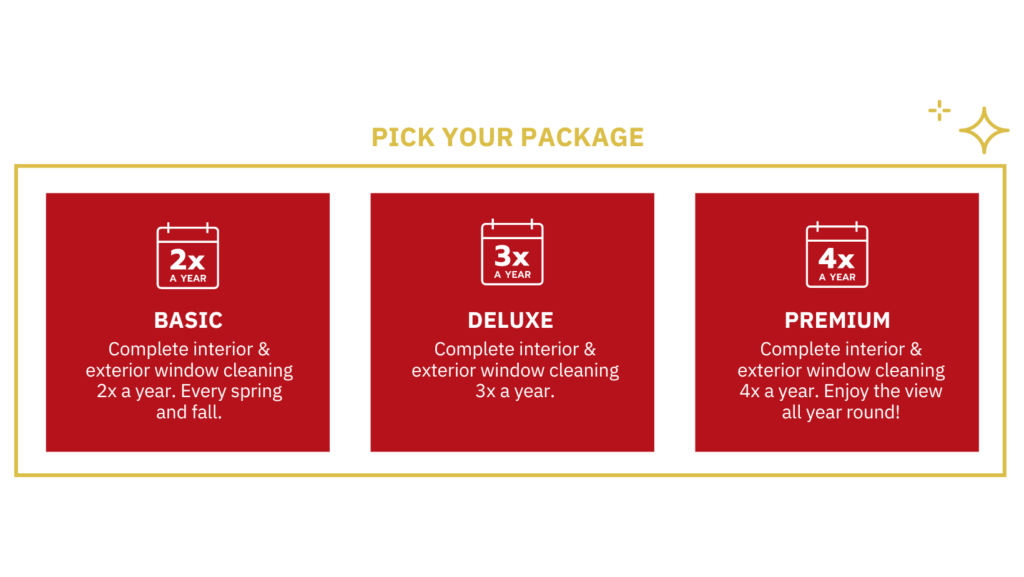 Why Choose Shine of Roswell?
We are committed to delivering superior cleaning services and contributing to a happier, brighter community in Roswell. Experience the transformative power of professional window cleaning and see your home or business in a new light.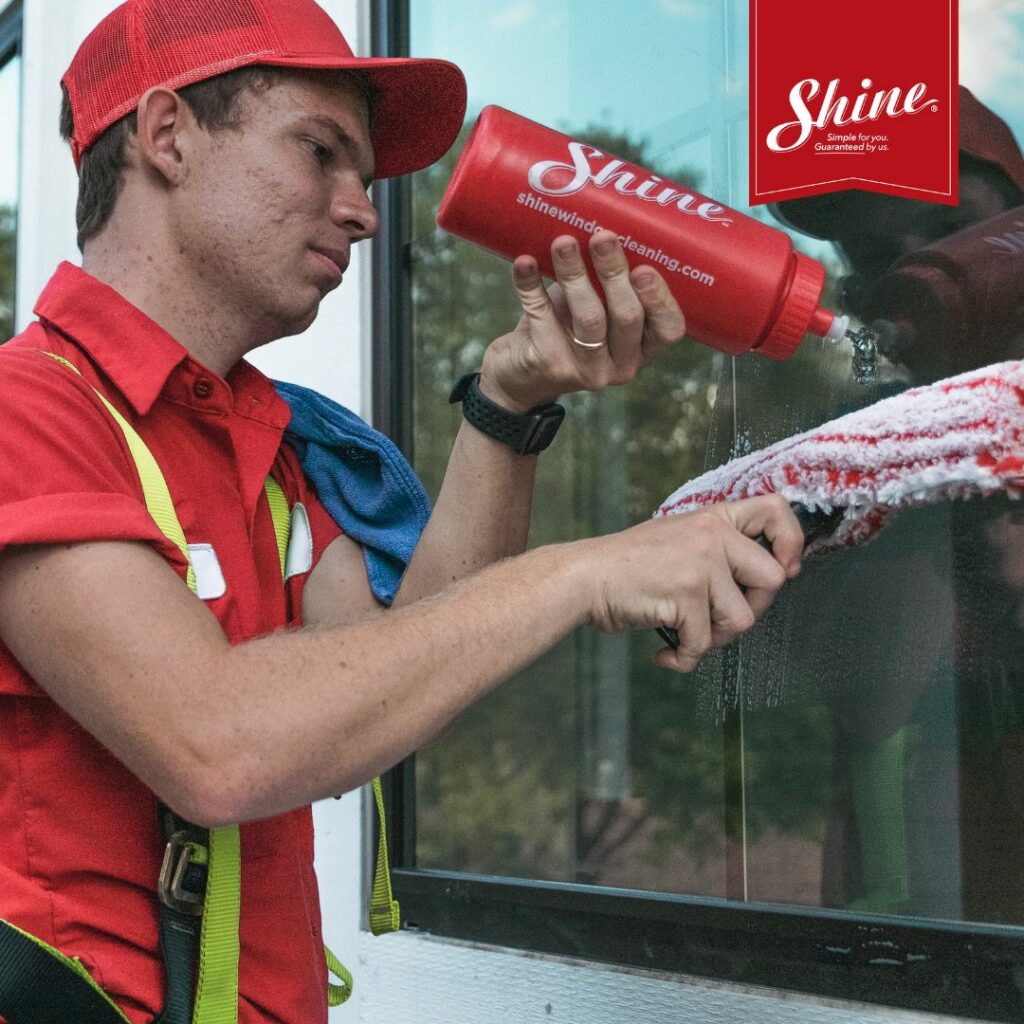 THE BENEFITS OF PROFESSIONAL WINDOW CLEANING WITH SHINE
Take the first step towards crystal clear windows by reaching us at
(770) 597-6165 or use our estimate form.