Did you know that the average American spends about $269 on holiday decorations each year? While it certainly can be fun to decorate your own home, it's just as fun to check out the holiday light displays in your community. 
If you're living in the Denver area or visiting for the holidays, you're in luck, as Denver has some of the best light displays in the country! Check out this guide to learn about the best holiday light displays in Denver!
Related: Preparing Your Home for Holiday Lighting
1. Downtown Denver Light Display 
Arguably one of the best places to check out Christmas lights in the city is Downtown Denver. Each year, the city hangs up over 100,000 lights 1.25 mile-long 16th Street Mall. If you want a front-row view of the magical holiday scene, you can take a ride on the free mall shuttle. 
Winter temperatures in Denver are pretty mild, so you can also walk the 1.25-mile stretch. We also recommend checking out the Mile High Tree on Welton Street at the 16th Street Mall. This is a 7-story tall artificial tree that features over 60,000 lights and a musical display every 15 minutes. 
The tree light show takes place nearly every Thursday, Friday, and Saturday from November 20th through January 2nd. If you want, you can even step inside the tree! 
2. Cherry Creek North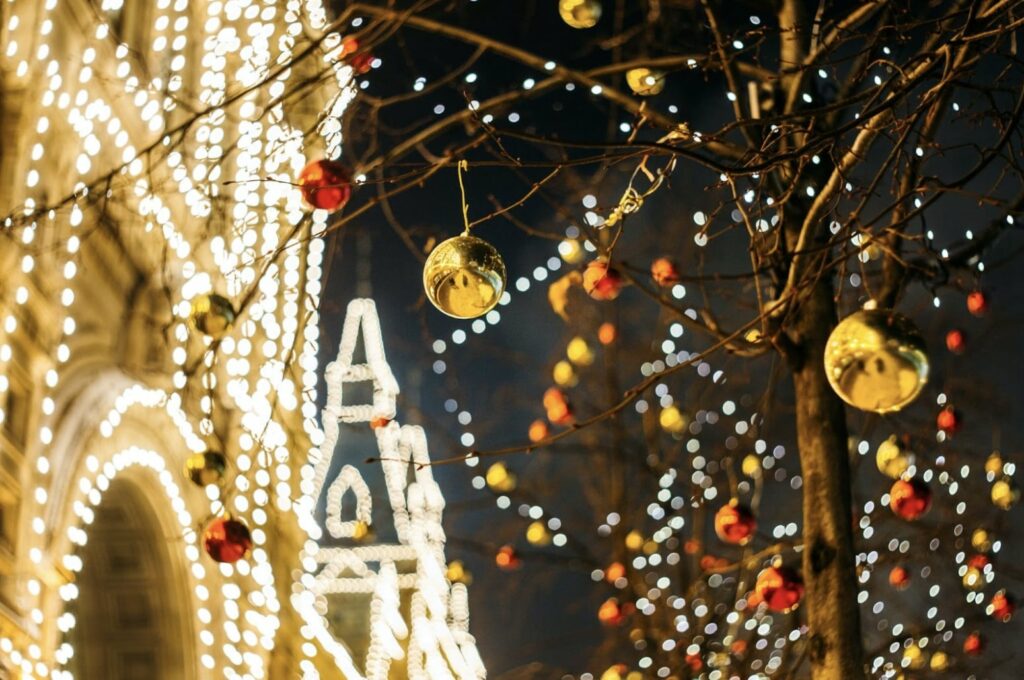 Cherry Creek is a neighborhood in Denver that's known for its shopping mall, restaurants, and walking/biking trail that goes through the city. 
Additionally, the neighborhood is known for its beautiful holiday light display that goes up each year. The light display is called "Winter Wanderland" and it features a canopy of over half a million twinkling lights draped across 600-plus trees stretching 16 blocks. 
As you stroll amongst the light display, you'll find eight trees choreographed to music. "Winter Wanderland" takes place November 18th through December 31st, and as you stroll amongst the lights, you'll be given a free cup of hot chocolate! 
You can also check out the Cherry Creek Holiday Market at Filmore Plaza while you're in the neighborhood, which features over 30 artisan vendors, live music, and festive beverages and decor.
3. Merry and Bright Lights at Union Station
Located in the heart of Downtown Denver, Union Station is one of the city's most iconic historic landmarks. In addition to being an efficient train station that connects Denver proper and beyond, Union Station also offers an array of restaurants, bars, and shops. 
While the train station is beautiful year-round, we definitely recommend checking it out during the holiday season when they have their Merry and Bright Lights display. The light display begins at the end of November and runs from approximately 5 pm to 10 pm every night. 
The outdoor light show features historic Denver photos, thrilling animations, and visual creations by local artists. 
Is your home ready for Christmas? Here's how to tell!
4. Denver Botanic Gardens Blossoms of Light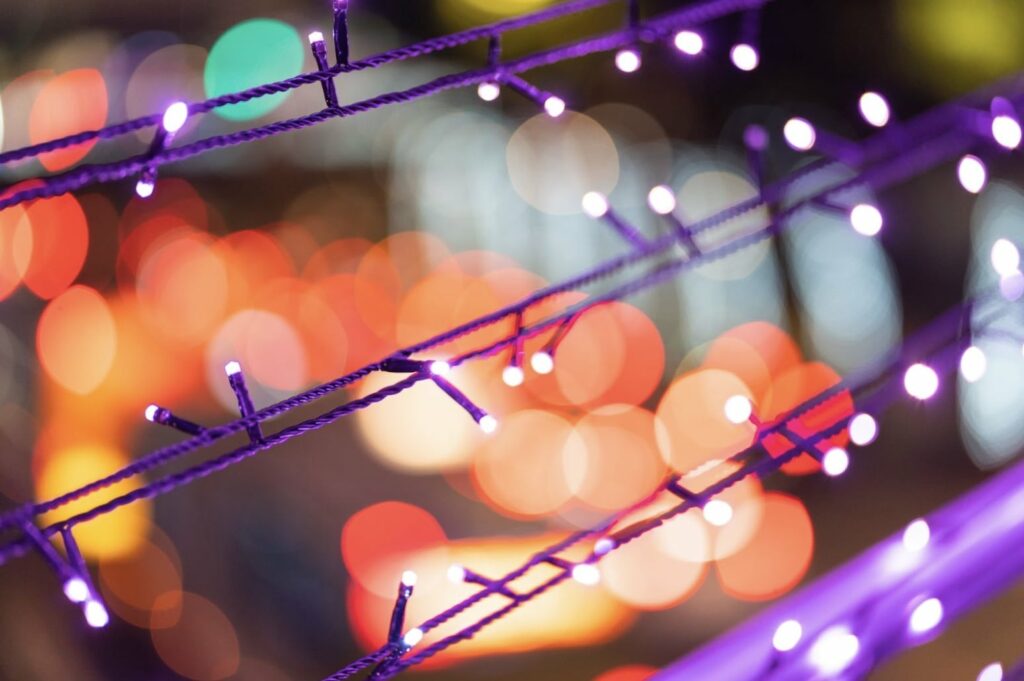 Located in Cheesman Park, the Denver Botanic Gardens features a 23-acre park and conservatory. In addition to its beautiful foliage and fauna, the Denver Botanic Gardens features a number of events and exhibitions throughout the year. 
The holiday light display has been one of the garden's signature events for three decades.   holiday lights extravaganza transforms the gardens into a twinkling winter wonderland. You can stroll the light display with a warm beverage and holiday treat from the Hive Garden Bistro, and if you're really looking to enjoy the lights, you can even host a party at the Blossoms of Light. 
The Blossoms of Light is also a great place for popping the question to your significant other! The Botanic Gardens has an engagement package that contains everything you need to make the moment as magical and memorable as possible!
You can also volunteer for the Blossoms of Light display if you're looking to get more involved in your local community.
Related: It's Time to Clean Your Windows for the Holidays!
5. Denver Zoo Holiday Lights
The Denver Zoo is celebrating its 125th anniversary this year, which means its annual holiday light display will be more extravagant than ever. 
The display will feature a colorful crop of more than 2 million LED lights stretching over 80 acres. Outdoor animal viewing will be limited to cold weather species, but you can expect to see camels, tigers, horses, and other exotic creatures. Additionally, the zoo will open its Tropical Discovery Building during the holiday light display, which features over 1,800 creatures, including lizards, snakes, frogs, fish, and sloths. 
There will also be live ice carving exhibitions with local artisans and sea and seasonal craft cocktails and holiday treats available for purchase.
6. Winter Wonderland at Golden
Golden, Colorado is located about 20 minutes outside of Denver, and it's well worth the short drive to check out the city's holiday lights display. 
The lights display takes place from the beginning of December to the middle of February each year, so you have plenty of time to enjoy the holiday lights long after Santa has returned to the North Pole. 
The city illuminates its historic downtown with around 45,000 colorful lightbulbs, and they place a giant Christmas tree outside of its visitor center. 
You can also explore the banks of Clear Creek to find even more dazzling light displays. We also recommend checking out the local holiday market, where you can find handmade crafts, gifts, and treats. Additionally, there are plenty of surrounding shops that offer endless options for drinks, treats, and gift shopping. 
Related: This Holiday Chore Helped a Window Washing Company Grow
Best Holiday Light Displays in Denver: Time to Check Them Out!
As you can see, there are many wonderful options for holiday light displays in Denver. Now, it's time to check these light displays off of your holiday bucket list! 
Are you looking for help setting up or taking down your holiday lights? If so, contact us today for a free estimate!