LANDSCAPE LIGHTING COMPANY SERVING BELLAIRE, TX
Shine of Bellaire offers professional landscape lighting services throughout the entire area, including Harris and surrounding counties. We're here to help brighten up the community, and your home in what better place than "The City of Homes!"
Whether you live in Braeburn or West University, odds are that Shine has done work in your neighborhood. Discerning homeowners appreciate our professional landscape lighting design capabilities, backed by high-quality LED lighting products and our 100% satisfaction guarantee.
Residential Outdoor Lighting
We know you'd never let your property go unnoticed, so let our professional lighting technicians light up your home. We offer the highest quality landscape lighting products available all with a reliable warranty and maintenance options. Outdoor lighting provides a seasonal atmosphere to set your home apart and also provides safety for you and your family. Say goodbye to a dull dark house, and start enjoying your outdoor spaces with a professionally illuminated landscape.
Our team handles it all. We consult with you on the perfect landscape light design to suit your home. Then we install and ensure that all the lights and electrical work with your property. Maintenance questions? No worries, we take care of the lighting maintenance all year round–if there's a bulb that needs to be fixed or replaced, your local Shine professional will be the one to take care of it!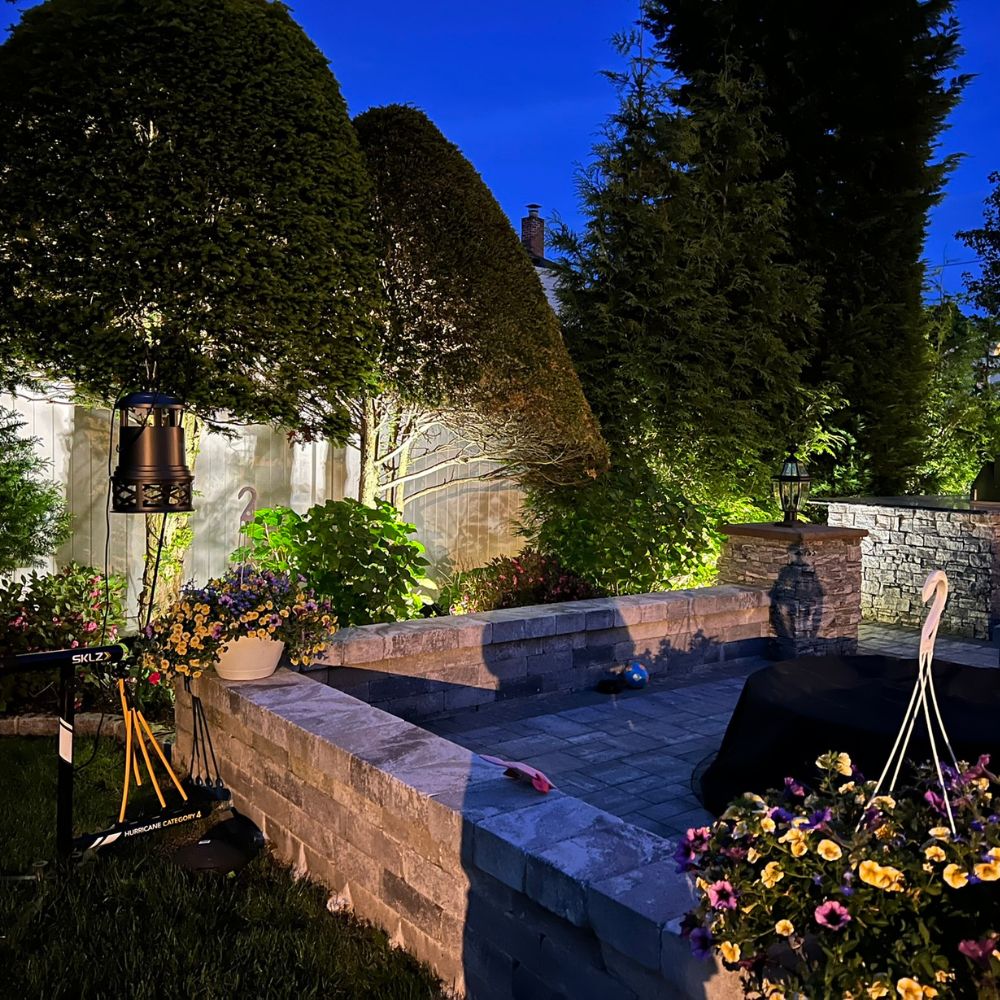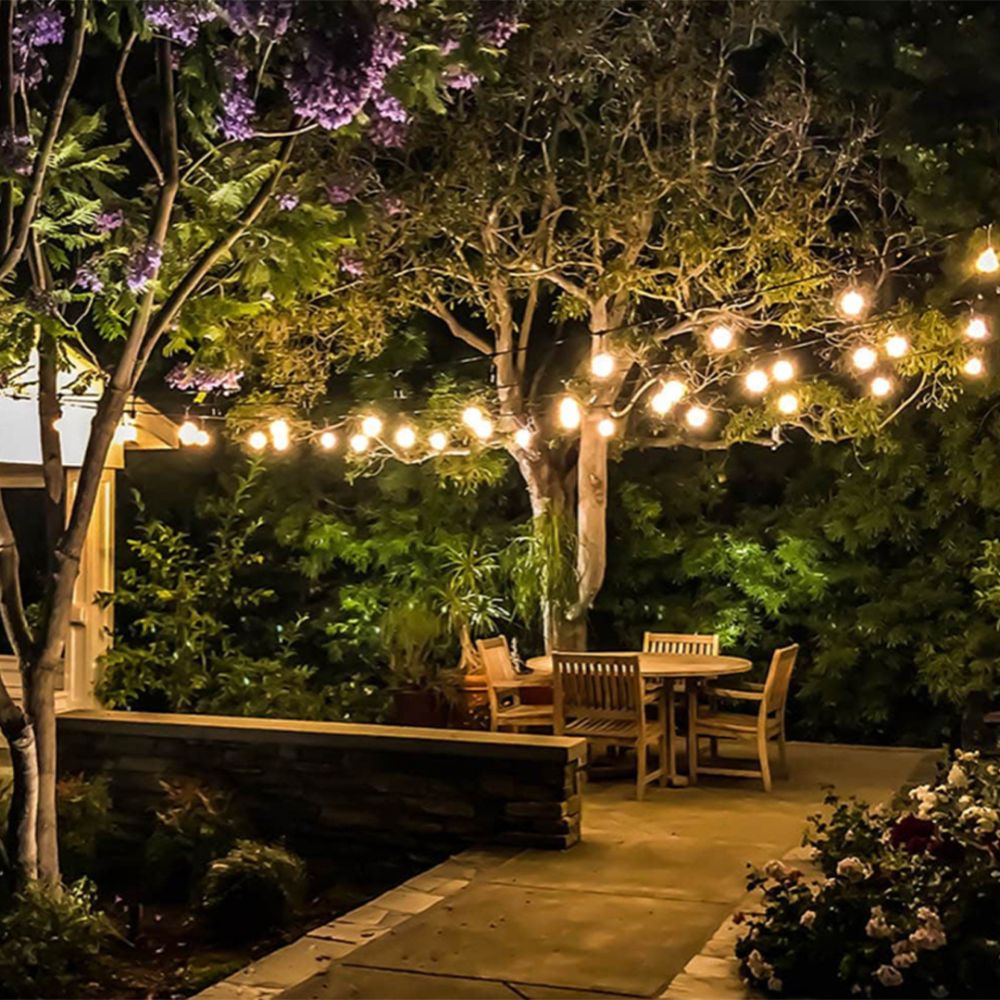 What Do You Get With
Landscape Lighting From Shine?
Landscape Lighting Styles
Imagine your Bellaire home light up with a range of lighting styles to make it look its best. No matter the Texas weather, we guarantee you will enjoy it year-round.
Our different landscape lighting styles and products include: Uplighting
Lights that illuminate and point up your trees, along areas of the home or other key landscape features Downlighting & Pathways
Lighting to keep paths visible at night Hardscapes
Adding lights to rock or stone hardscape areas Specialty String Lights
Utilize bistro lights to illuminate pool areas, patios, decks, and other outdoor areas you want to see and enjoy Landscapes
Your lawn, garden areas and home will have the proper accent lighting throughout your yard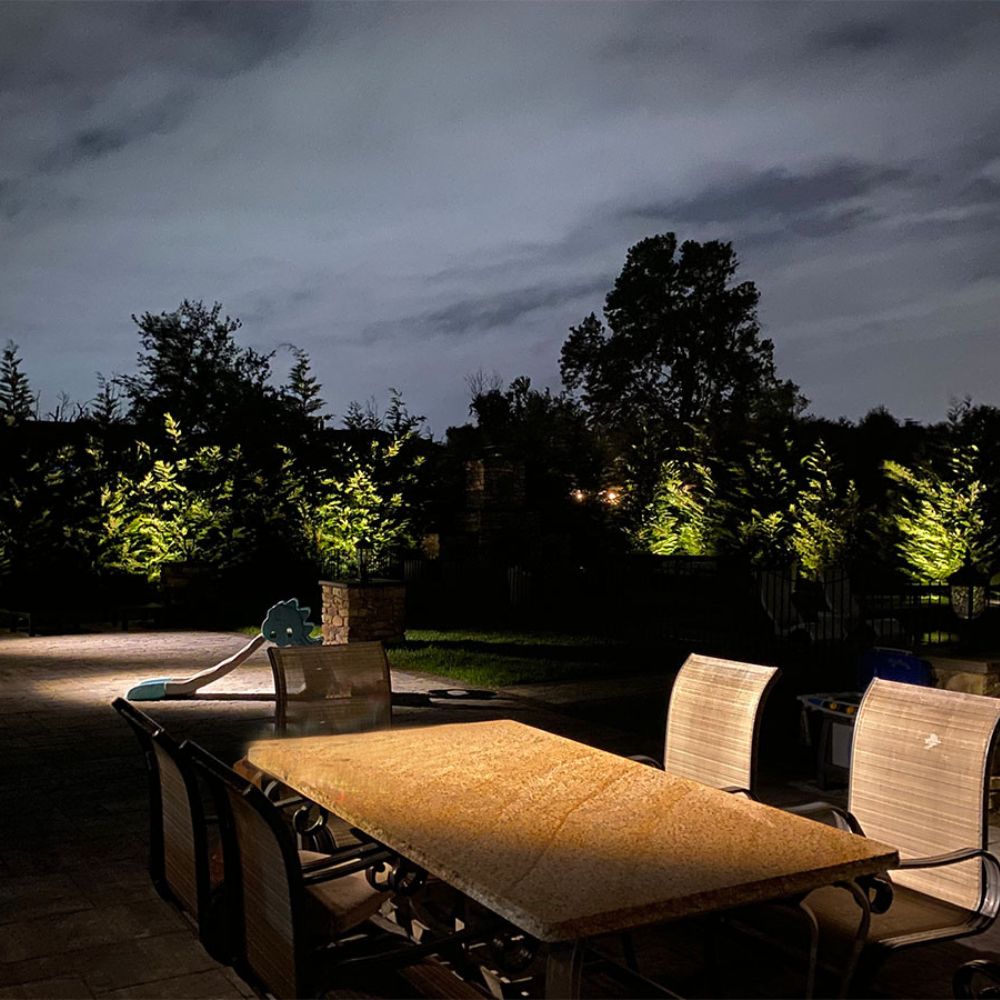 Transform Your Home with Landscape Lighting

Think how much more you'll enjoy your outdoor spaces during the sunny Texas months. Pool parties, barbecues, and bonfire nights will now be aglow with your beautiful outdoor lights from Shine of Bellaire, Texas.
Contact Us
5326 Gulfton St Unit 1D
Houston, Texas 77081