Professional Residential Window Cleaning Services in midland, mi
At Shine of Midland, we deliver the highest quality residential and commercial window cleaning services to Midland County and the surrounding neighborhoods, including Mount Pleasant, Sanford, Bay City, Alma, and more. Our team of professionals is committed to providing a 100% satisfaction guarantee on all our services.
No matter if you are a homeowner, property manager, or commercial building owner, Shine of Midland is equipped to make your property Shine. Our team's expertise and dedication will brighten your home or commercial space with our first-rate window cleaning services.
Ready for your windows to Shine? Get your free estimate today.
Rediscover Your View with Interior & Exterior Window Cleaning
Maintaining clean windows in Midland's hot summers and snowy winters can be tough, but with Shine of Midland, you won't have to lift a finger! Prepare to be mesmerized by the transformation of your windows, professionally cleaned by our specialists.
Shine of Midland offers specialized window cleaning services designed particularly for the area. Our services encompass interior and exterior cleaning, alongside screen and track cleaning. We also provide special cleaning services for chandeliers, ceiling fans, and more. Using state-of-the-art techniques and equipment, our team ensures your windows always look their best.
Our ShineBright Crystal Water Technology guarantees your windows not only gleam but also have an extended lifespan. This formula leaves your windows sparkling clean and additionally helps increase the longevity of your windows by preventing mold growth, reducing harmful debris accumulation, and enhancing energy efficiency.
Choose Your Preferred Cleaning Schedule, and Get Ready to SHINE ON:
We introduce the Shine On Plan, a worry-free window cleaning service that allows you to savor immaculately clean windows throughout the year. With automated scheduling and billing, you can sit back and relax, as we take care of everything.
simply select the frequency you want, and get ready to shine on: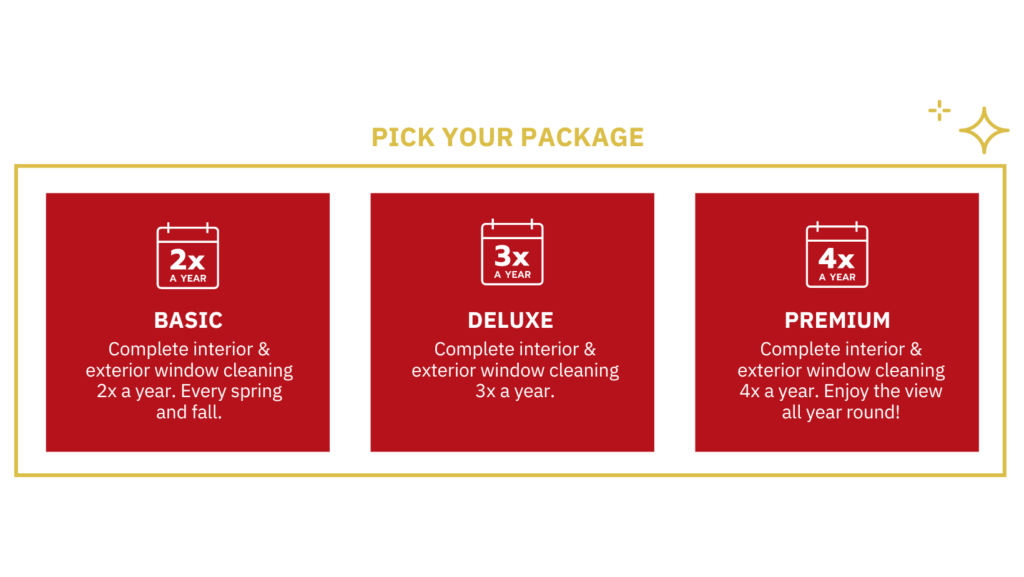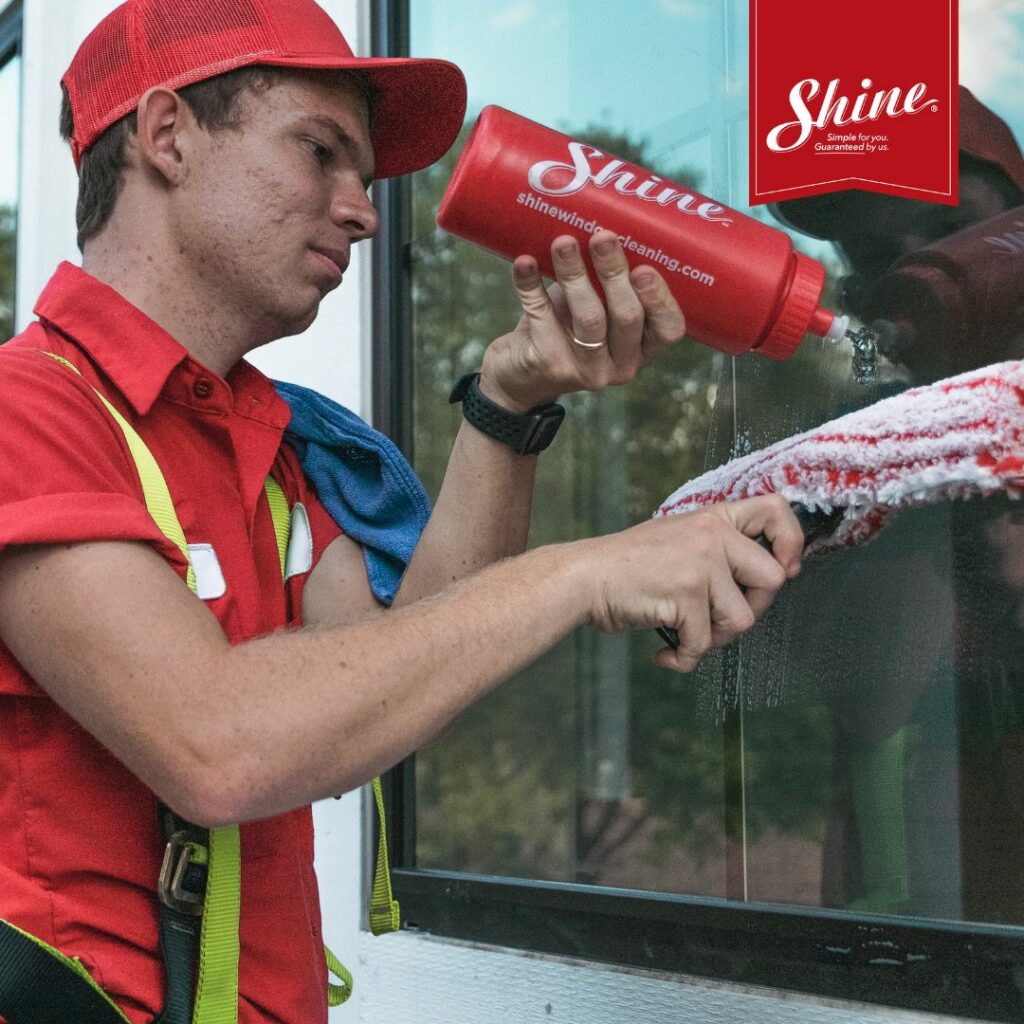 THE BENEFITS OF PROFESSIONAL WINDOW CLEANING WITH SHINE
Experience the difference that professional window cleaning can make for your home or office space. Call us today at (989) 486-9387 or use our estimate form.