As the holiday season approaches, the residents of Roslyn, Roslyn Heights, and the surrounding villages eagerly anticipate the festive spirit that fills the air. A significant part of these joyous celebrations is decorating homes and businesses with the enchanting glow of holiday lights. For those seeking to transform their properties into a winter wonderland, Shine of Long Island's Professional Christmas Lighting service is the go-to choice. In this article, we'll explore why Shine of Long Island is the top choice for expert holiday lighting, catering to the unique needs of Roslyn, Roslyn Heights, and neighboring villages.
---
Shine Of Long Island Professional Christmas Lighting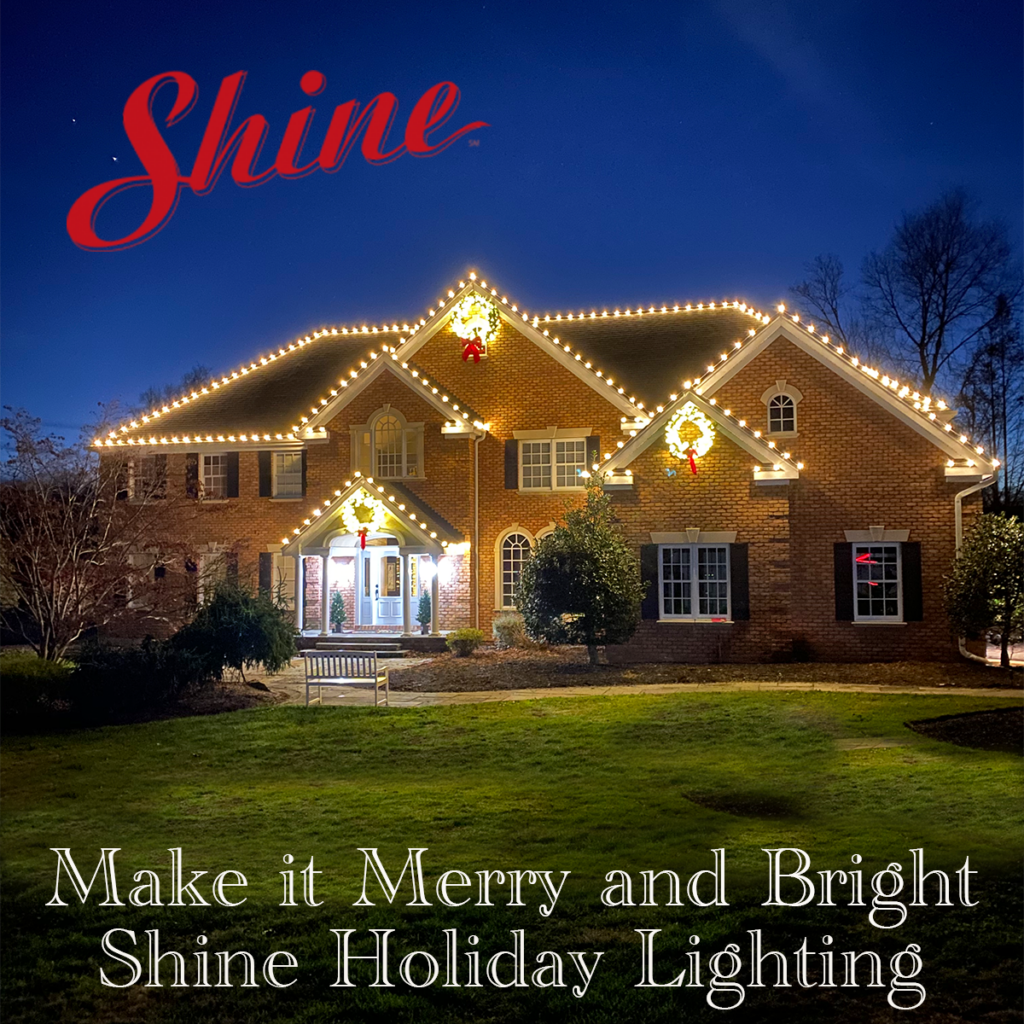 Shine of Long Island: Elevating Your Holidays with Professional Christmas Lighting
As the holiday season approaches, let Shine of Long Island's Professional Christmas Lighting service brighten up your world in Roslyn, Roslyn Heights, and the charm
ing surrounding villages. With our expert team at your service, you can expect your holiday decorations to truly shine.
Professional Christmas Lighting in Roslyn and Beyond
Tailor-Made Design Expertise
Our team of professional designers specializes in creating captivating displays that enhance the unique features of your property. From rooflines to trees, bushes, fences, and other focal points, we craft holiday lighting displays that not only match your vision but also respect the aesthetic of your home or business.
Effortless Installation
The hassle of untangling lights and climbing ladders is a thing of the past with Shine of Long Island. Our skilled professionals come fully equipped to safely and efficiently install lights on your property, ensuring a smooth, stress-free experience for you.
Maintenance and Repairs
Unpredictable weather can challenge the longevity of your holiday display. At Shine of Long Island, we offer maintenance and repair services to keep your lights aglow, even when faced with the harshest conditions.
Safe Removal and Storage
Taking down holiday decorations can be a tricky affair. With Shine of Long Island, you can trust in a safe and efficient removal process, and we provide proper storage to ensure your lights are ready to dazzle during the next holiday season.
Customization and Energy Efficiency
Crafting Your Unique Vision
We understand that each client has their unique vision for their holiday lighting. Whether you prefer classic white lights, colorful displays, or themed lighting, we can customize your holiday décor to match your precise preferences.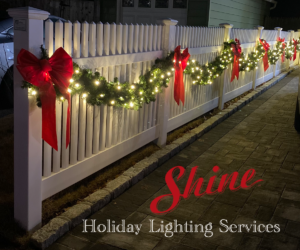 Eco-Friendly LED Lights
We take pride in using energy-efficient LED lights that reduce energy consumption and cut down on your electricity bills. LED lights are not only long-lasting and durable but also environmentally friendly, making them a perfect choice for residential and commercial applications.
Shine of Long Island's Professional Christmas Lighting service is your trusted partner for creating a winter wonderland in Roslyn, Roslyn Heights, and the neighboring villages. Let us take care of the magic of lighting up your world, allowing you to cherish the true essence of the season. Explore how our expert team can transform your property into a holiday paradise. Contact Shine of Long Island today, and let your holidays shine bright in the heart of Long Island!
Call us Today for a Free Consultation and Quote (516) 255-4343
Click Here for All Things Holiday Lighting!