Window Cleaning Services in Alpharetta, GA That Will Make Your Home or Business Shine
Shine is dedicated to providing superior window cleaning services to communities all over the country. When you trust us with your window maintenance, we'll exceed your expectations!
Alpharetta's hot weather and plentiful greenery is what makes the city so beautiful— but the nice weather can also be tough on homes and commercial properties. Did you know that humidity on top of debris from trees can cause damage to the appearance and function of your windows? 
That's why you need a team of skilled window experts, like Shine, to prevent and correct damage to keep your residential or commercial property in top shape.
The professional window cleaning team at Shine has the experience and techniques to leave your windows looking brand new and crystal-clear, and bring in more natural light to your home or office!
Our Excellent Window Services Will Restore the Life and Operation of Your Windows
At Shine, we provide the highest quality window cleaning for homes and businesses. We'll work tirelessly to get your windows in top shape, and won't quit until you're 100% satisfied!
Our ShineBright Crystal Water cleaning technology is uniquely crafted to eliminate buildup and prevent damage, resulting in clean and clear windows that can boost the appeal of your home or business.
Our technology is environmentally friendly and less intrusive than standard water, and our purifying process allows us to deliver the best quality of water for your windows that you won't find anywhere else. That's the Shine difference.
Additionally, we'll provide you with an excellent customer service experience from our passionate and attentive team. We're excited to work with you and do what we do best!
Simply select the frequency you want, and get ready to SHINE ON: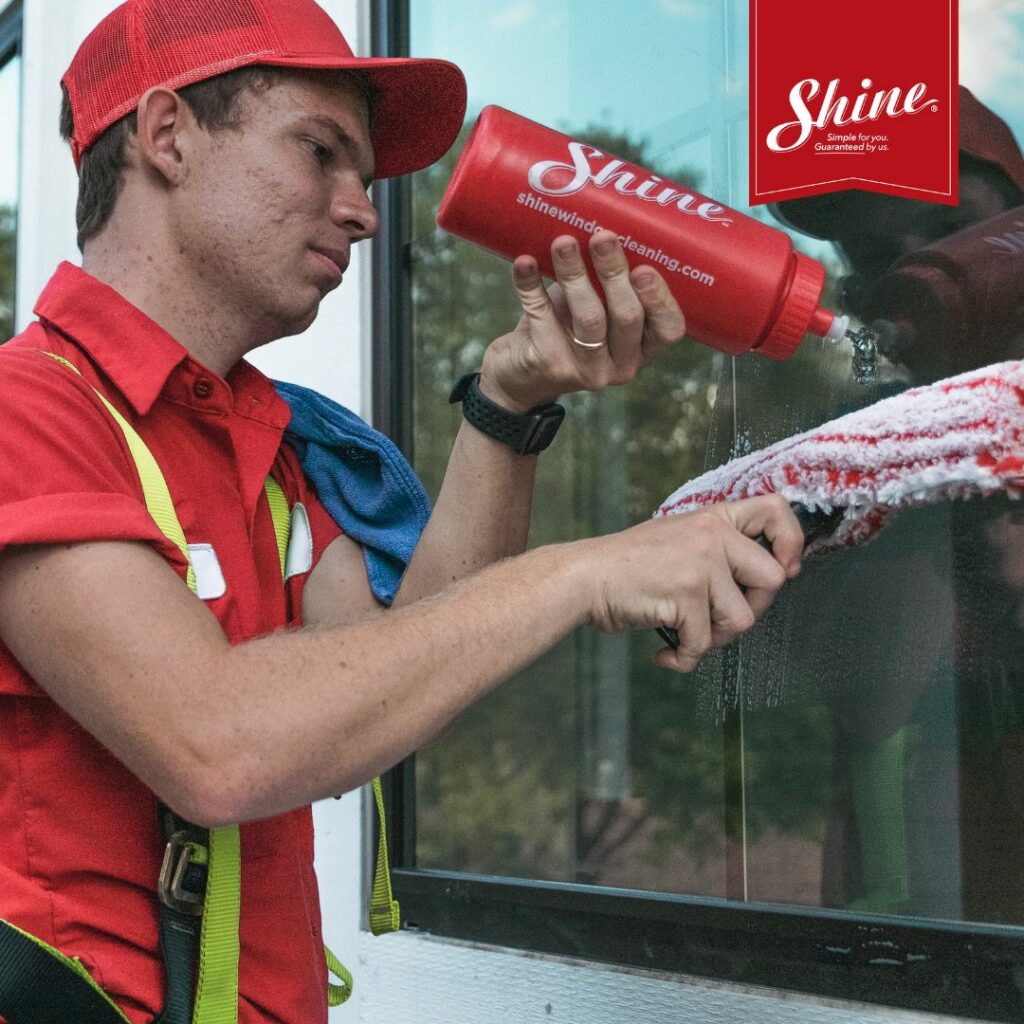 THE BENEFITS OF PROFESSIONAL WINDOW CLEANING WITH SHINE