Getting Ready to Sell Your Nassau County Home?
The Spring Real Estate Market is upon us.  Here on Long Island, and across the county, the Spring Market is always marked as the best time to sell your home.   
Thinking of selling? There are things you should do to increase the value and curb appeal of your home before you sell.  Pressure Washing or Soft Washing your home before it goes on the market has many benefits.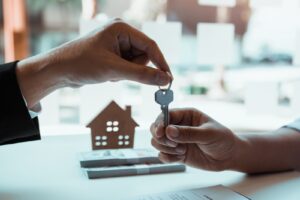 Here are the benefits of pressure washing or soft washing your Nassau County home prior to putting it on the market:
Curb appeal, curb appeal, curb appeal!   Thanks to all the home shows that have become mainstream entertainment in recent years, we all know the importance of curb appeal.  Professional Pressure Washing or Soft Washing your home is one of the easiest and quickest ways to give new life to your home's exterior. 
Increased value. It is widely known that caring for and maintaining your home makes a difference in the price you can ask your home for.  Buyers are wary of properties that look like they have not been maintained. Most buyers are willing to pay more for a home that is turnkey, a home that does not require a large amount of upkeep before moving in. 
The investment pays for itself.  Your asking price can cover the cost of pressure washing or soft washing.  Additionally, it is one of the most cost-effective ways to make your home look its best. 
A smooth sale with fewer complications.  Knock cleaning and maintenance off the list of things to negotiate,  taking care of the maintenance details before you list your home can make the sales process so much easier.  
Save time, boost sale price, and eliminate headaches by Pressure Washing or Soft Washing your home before you list. Shine is here to help make that happen.  Our technicians are highly skilled and trained in both pressure washing and soft washing processes.  Which technique is right for your home?  Our crews will assess your home's needs and recommend the process that will most safely and effectively clean your home's exterior.  
SCHEDULE YOUR FREE ESTIMATE
Call us today at (516) 255-4343 or use our estimate form here.