Premier Window Cleaning Services in East Valley, AZ for Homes & Businesses
At Shine of East Valley, we pride ourselves on delivering clear and efficient window cleaning services. East Valley's sunny climate and unique beauty call for windows that consistently offer clear views.
Living in Arizona means dealing with desert dust and intense sunlight, both of which can affect your windows. Shine provides specialized window care tailored for these Arizona conditions, ensuring your home or business in East Valley always looks its best, free from dust and sun streaks.
Our commitment goes beyond just cleaning. We aim to protect your windows from potential desert-related damages, ensuring they remain clear and functional for longer.
EXPERIENCE THE GOLD STANDARD OF WINDOW MAINTENANCE WITH SHINE OF EAST VALLEY
Shine's interior and exterior window cleaning for both homes and businesses in East Valley offers an unparalleled service standard. Our promise is simple: Your satisfaction is paramount.
The combination of intense sun and desert dust can pose unique challenges for window maintenance. This is where our ShineBright Crystal Water technology truly shines. By elevating window cleaning standards, this specialized approach is tailored to the East Valley environment. It not only enhances the longevity and performance of your windows but is designed to combat our region's persistent desert dust, ensuring consistently clear and shimmering windows to your property.
For a community like East Valley that values both aesthetics and environmental responsibility, our technology is a perfect fit. Our eco-friendly approach guarantees that while we're giving your windows the best care, we're also doing right by the environment. This balance ensures that as East Valley grows and evolves, its natural beauty remains untouched. With our unique water purifying process, residents of East Valley can trust that they're choosing a service that understands and respects the specific needs of their community.
Above all, our reputation is built on the foundation of unwavering customer service. With Shine of East Valley, you're not just getting a service; you're becoming a part of our community dedicated to excellence. Join us in our mission to make East Valley shine brighter than ever.
Simply select the frequency you want, and get ready to SHINE ON: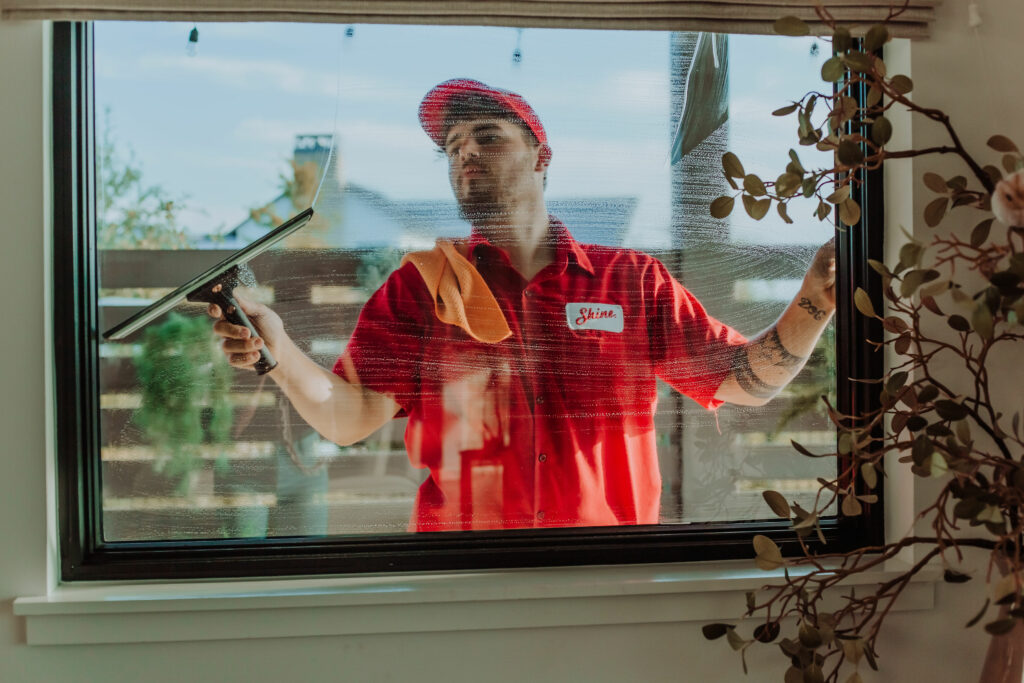 THE BENEFITS OF PROFESSIONAL WINDOW CLEANING WITH SHINE
Contact Us
660 N. Neely Street, Suite 14
Gilbert, AZ 85233
Find us on Google
Check out our main website!