Clean windows are beneficial all year round. In the winter months, when the hours of daylight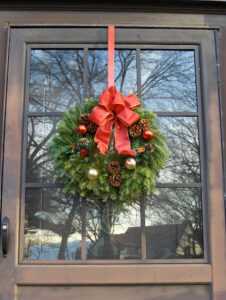 are reduced, clean windows can:
Allow for more natural light to enter your home reducing energy bills
Natural light brings added warmth to your home and reduces the amount of artificial light needed which can help to reduce heating and electricity costs
Make your home or business more welcoming
Help make your winter holiday decor stand out, drawing attention
For many of us, daylight and sunshine boosts our mood, so clean windows can help you keep the winter blues away.
Call the Experts for Winter Window Cleaning: Shine of Long Island
Temperatures can affect how and when windows should be cleaned. The correct equipment, methods, and products are essential. Let the experts at Shine of Long Island handle your winter window washing needs. Our teams are nice and courteous, well-trained professionals that pay close attention to detail.
Maintaining your windows year-round is important. They are a big part of the investment you make in your home or business. Shine is here to help. 
Need expert help cleaning your windows? Get your free estimate from Shine of Long Island today.
Long Island: (516) 255-4343
Eastern Suffolk County: (631) 998-0998