LANDSCAPE LIGHTING COMPANY
SERVING HOUSTON, TX
There are so many aspects of Houston that make it such an amazing city to vacation, live, and work in– too many qualities to fit in one paragraph! Landmarks, theaters, sports, parks, art and music, and delicious food are just a few of the many parts that make up Houston's rich and vibrant culture.
Houston also has one of the best real estate markets in the country due to its fun and welcoming atmosphere. You'll find many styles of homes, like ranch-style houses, lofts, condominiums, townhomes, folk homes and more.
A great addition to your Houston home's appearance that can make it even better is a quality display of lighting. Landscape lighting can help transform your home and outside areas, giving your home a pristine look that everyone will love!
Professional Landscape Lighting Installation That Will Make Your Home Shine
Shine offers high quality outdoor lighting for all areas around your house, including bistro lights to illuminate pool areas, patios, decks, along with landscape lighting for the areas you want to illuminate and enjoy after sun-down. 
When you choose Shine, you can have the outdoor lighting arrangement you've always dreamed of. Our promise to you is that we won't quit until we've created a display that not only meets your expectations, but exceeds them!
Here's how it works: Shine handles everything from start to finish. We will consult with you on a unique design created to suit your home, then we install and ensure that all the lights and electrical work with your property. 
On top of that, we take care of the maintenance all year round– if there's a bulb that needs to be repaired or replaced, a Shine professional will be there to fix it!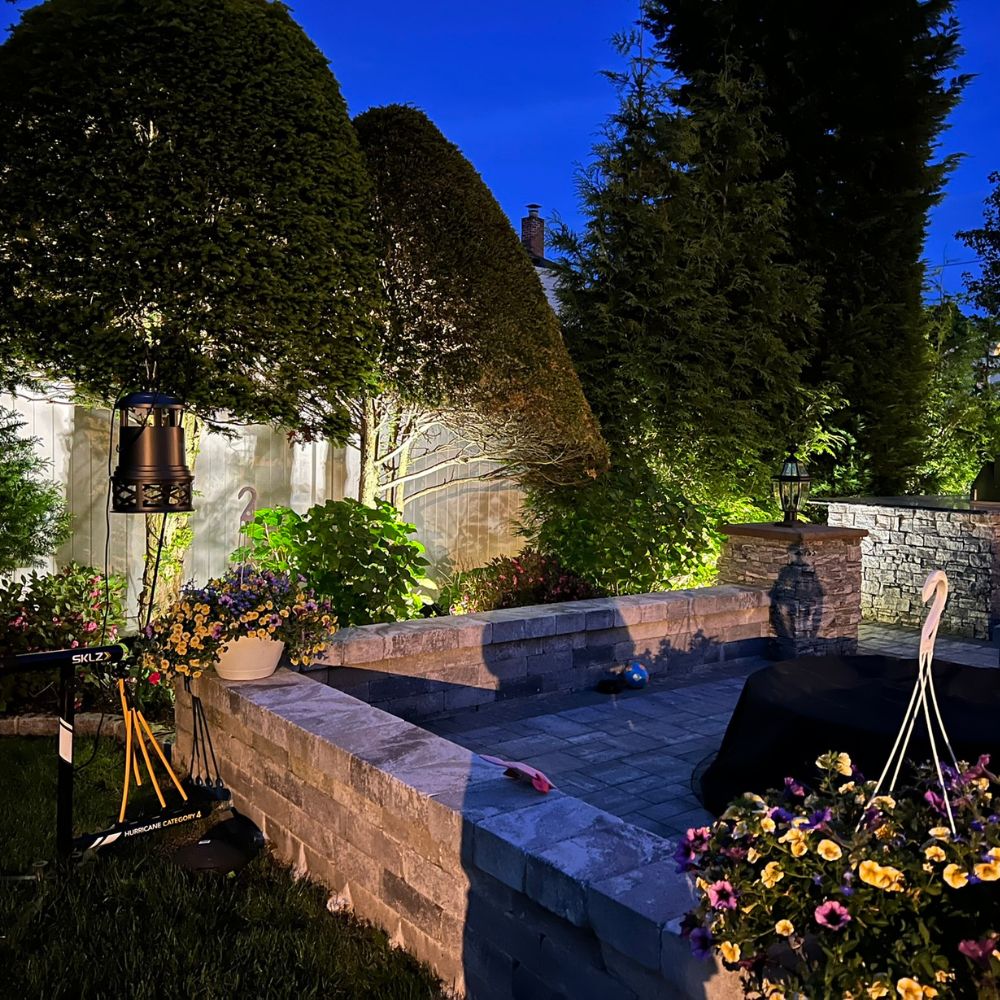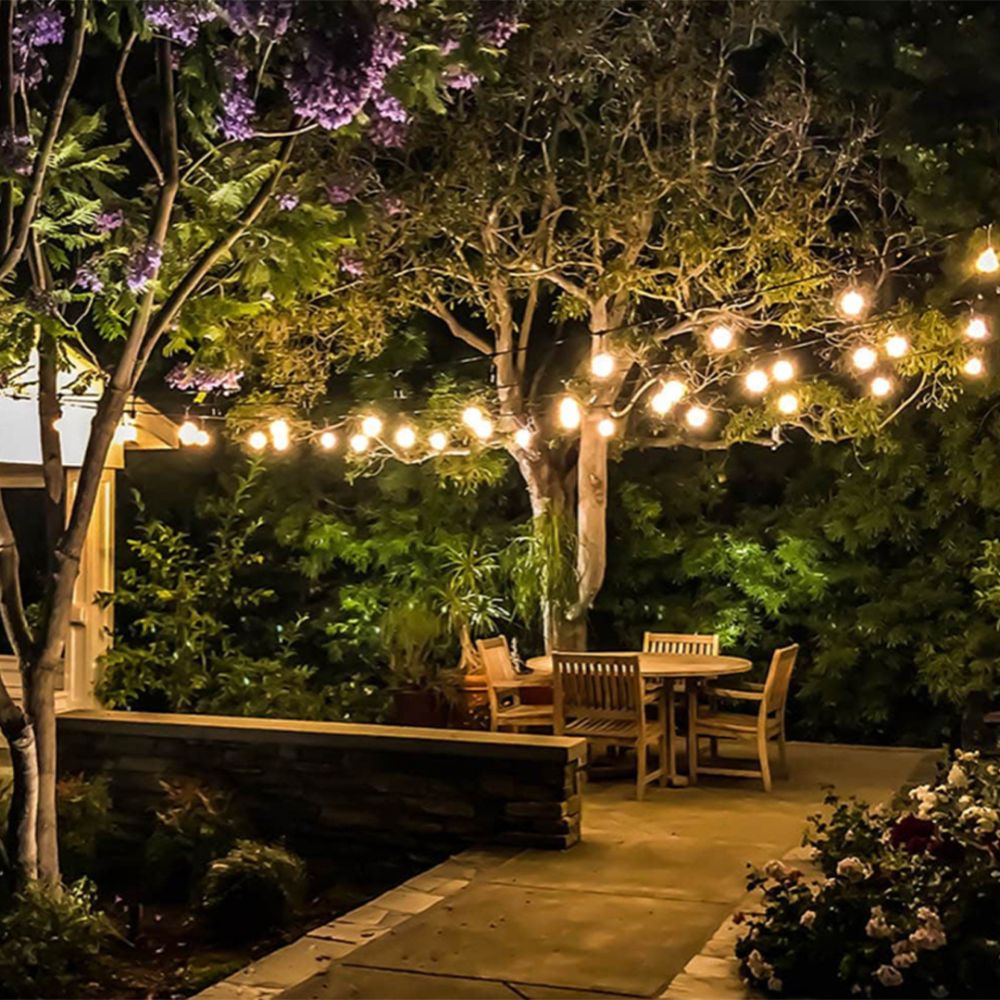 What Do You Get With
Landscape Lighting From Shine?
Landscape Lighting Styles
We'll create a dazzling display of lights using different landscape techniques and products, including: Uplighting
Lights that illuminate and point up your trees, along areas of the home or other key landscape features Downlighting & Pathways
Lighting to keep paths visible at night Hardscapes
Adding lights to rock or stone hardscape areas Specialty String Lights
Utilize bistro lights to illuminate pool areas, patios, decks, and other outdoor areas you want to see and enjoy Landscapes
Your lawn, garden areas and home will have the proper accent lighting throughout your yard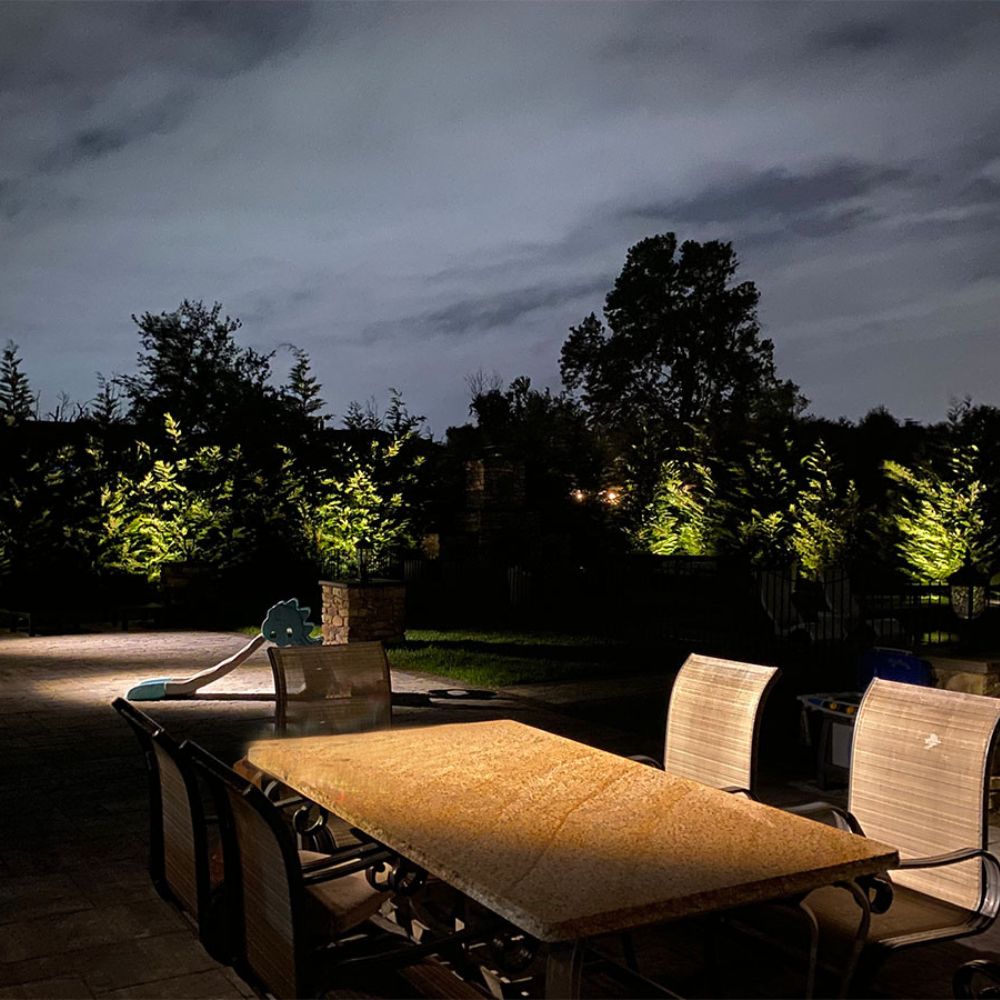 Transform Your Home with Landscape Lighting

Think how much more you'll enjoy your outdoor spaces during the sunny Texas months. Pool parties, barbecues, and bonfire nights will now be aglow with your beautiful outdoor lights from Shine of Houston, Texas.