Christmas & Holiday Lighting Installation in Denver, CO
Take Christmas lighting miles past the others in the Mile High City with Shine of Denver.
At Shine we take Christmas to the next level, giving our customers a stressful, professional and beautiful holiday themed Christmas lighting display. Our elves, uh, we mean professionally trained teams, take the work out of the holidays, with packages complete with planning, design, installation, prompt removal and storage. Forget struggling with strings of lights or standing in a busy store trying to decide on colored lights or traditional white. Shine offers holiday lighting design and installation services – whether traditional or modern, colorful or classic white. The best part? Our team returns to disassemble and store supplies for next year. If only they could do that for all those pine needles and strands of tinsel in the house, right?
Plus, our team is dedicated to safety, with special installation tools to protect not only your home, but visitors as well. With stake lighting at walkways, safety clips and insured and experienced employees, everyone is safe to enjoy what's sure to be the envy of your neighbors. 
This year, give yourself a gift – the gift of a stress free holiday decorating experience. By partnering with Shine either at home or work, you're guaranteed to love our work and love the stress free time you'll gain with Shine.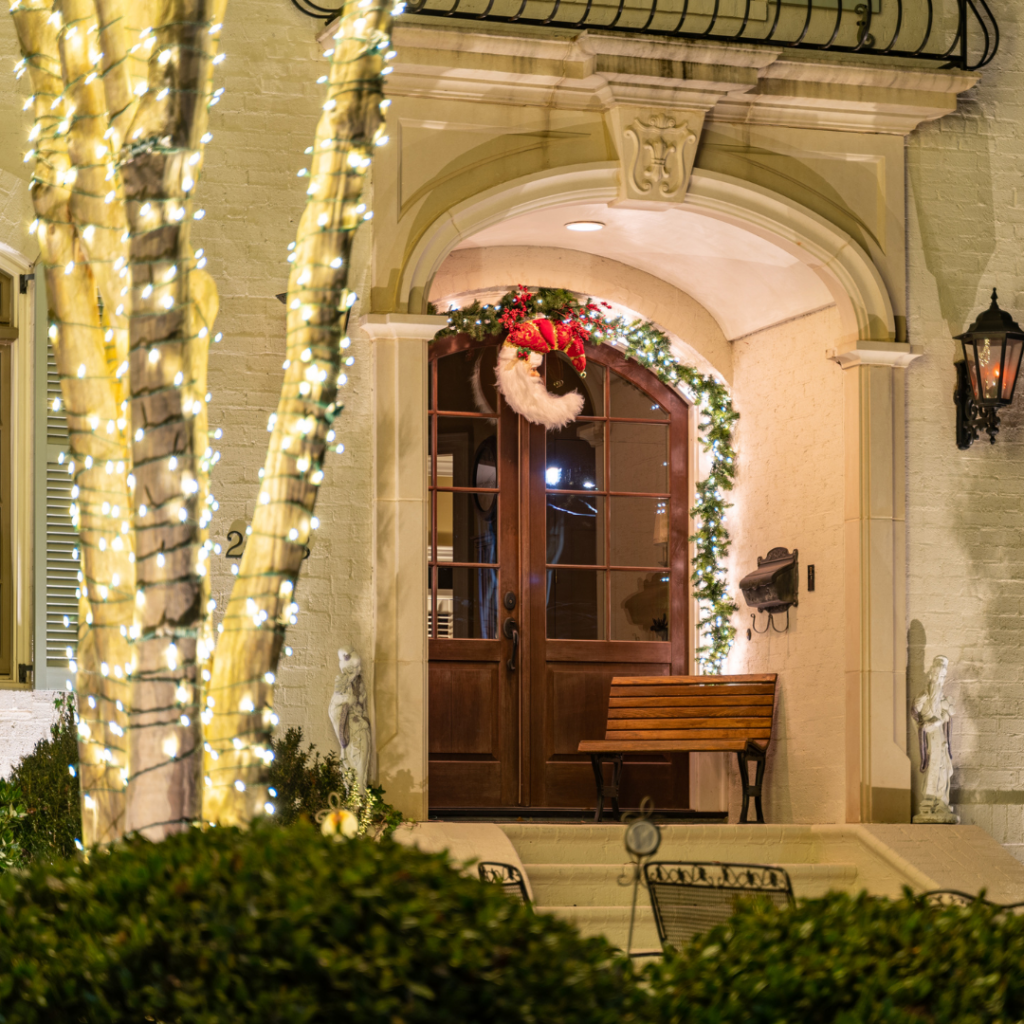 Local Professional Christmas Light Installers Near You
Christmas can not only be a stressful job, but time consuming. With Shine Denver, our crews come with experience and national backing. Shine is a corporate business, with 40 locally owned and operated franchises across the country. Our company brings big business knowledge with a local mindset. Our teams know Denver, we live and work in the area. We also know Christmas. Each team attends the Shine national holiday lighting training, bringing training and trend knowledge back to the Denver area. 
With Shine, Denver residents are guaranteed professional service, high quality products and extensive knowledge, all with a local commitment to the community. 
Shine Denver is popular – don't wait to book your holiday lighting installation appointment. Book yours now.
More Than Just Holiday Lighting Installation
At Shine Denver, we don't stop at holiday lighting! Complete your look for both day and night with decorated trees and shrubs, garland and wreaths. Why climb to the top of a ladder to move that wreath over a "smidge" – let our teams safely and professionally plan, design and install the perfect look! It's our job! 
Commercial Christmas Light Installation
And while we don't stop at holiday lighting we also don't stop with the home! Bring Christmas to your office or business. As professionals, we know running a business isn't easy and it never stops! Take one thing off your "to do" list, while also spreading some Christmas cheer to customers and employees. We offer decorating packages for business and commercial building, plus our design team can tailor plans to fit your business and budget. 
Plus, just like at home – clean-up is on us! We'll disassemble and store your decor for next year. 
Contact us today, (303) 883-8185 or request your estimate today.
Contact Us
1733 East Evans Avenue
Denver, CO 80210
Special Event Lighting Installation
Okay, so we may be crazy for Christmas, but that doesn't mean we stop the lighting for the holidays. Any "excuse" to decorate is exciting for our teams. From wedding venues, businesses, birthday parties, anniversaries and more! 
We work with many different cities and municipalities to help light and decorate buildings and trees for special occasions too.
Halloween Lighting

Outdoor Patio & Bistro Lighting

Valentine's Day Lighting

St. Patrick's Day Lighting
Work with Denver's Best Christmas Light Installers. Book Now