LANDSCAPE LIGHTING COMPANY
SERVING THE WOODLANDS, TX
The Woodlands got its name from its development around over 28,000 tree-filled acres. Located 28 miles north of downtown Houston, The Woodlands is an excellent area with plenty of opportunities for having fun and making memories!
From a peaceful afternoon of boating, to a fun night of live music, a bike ride through the woods to roaming around shops– these are just a few of the ways you can spend a day in The Woodlands. Its culture is hard to beat because of its diversity and rich history.
The styles of homes you'll find in The Woodlands are endless, including, but not limited to: art deco style, bungalows, colonial style, farmstyle, industrial, and ranch homes.
The architectural design in The Woodlands is gorgeous, and a dazzling array of quality outdoor lighting could make it even more beautiful.
Our professionals at Shine can provide landscape lighting that will give your home an immaculate look and bring more life to your outdoor areas!
High Quality Landscape Lighting Installation That Will Transform Your Home
Our professional lighting technicians can supply your home with the highest quality landscape lighting products and designs available. Outdoor lighting provides an unbeatable ambiance that can make your home brighter, safer, and more fun for spending time with friends and family.
Bring out the beauty of your home with a shining display of lights perfectly placed for illuminating your favorite areas of your home!
Shine will handle it all. We'll meet with you to discuss landscape lighting designs until you choose one that perfectly suits your home. Then, we will install and ensure that all the lights and electrical work with your property.
Maintenance issues? No worries– we take care of the lighting maintenance all year round. If there's a bulb that needs to be fixed or replaced, a Shine professional will handle it!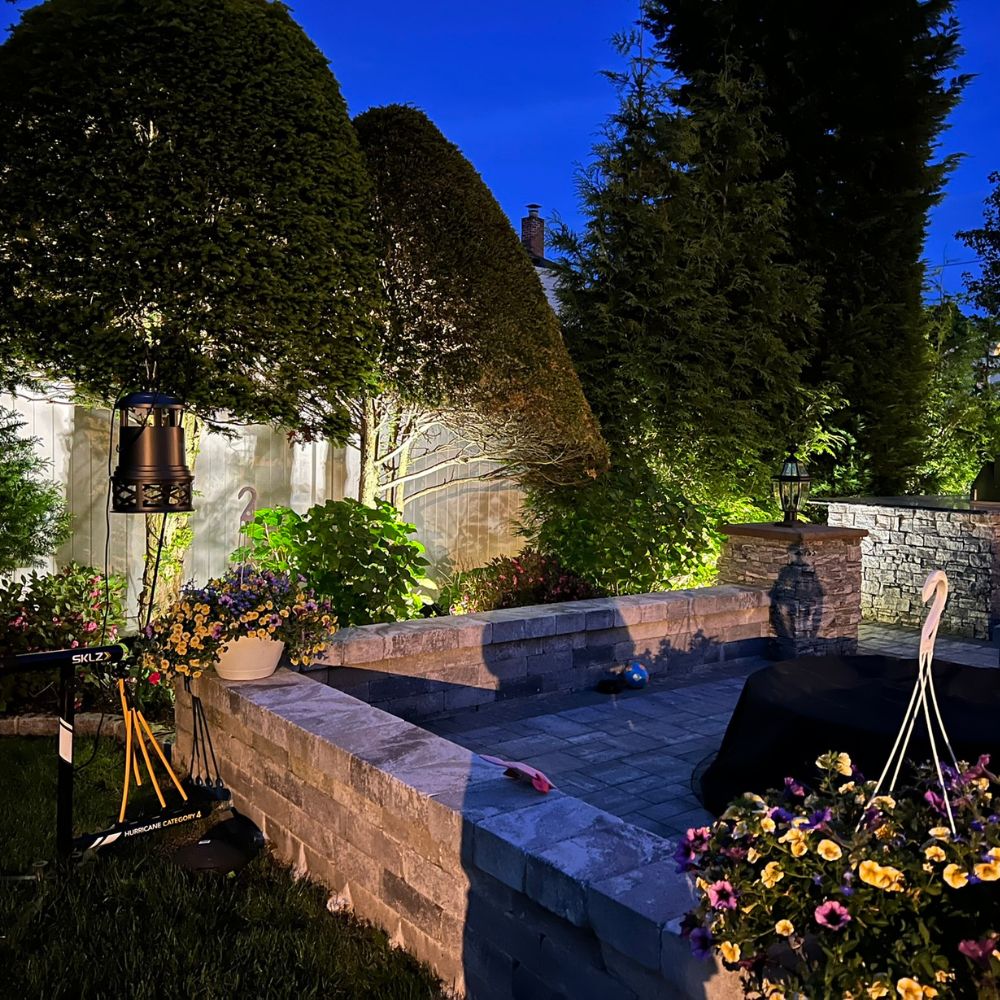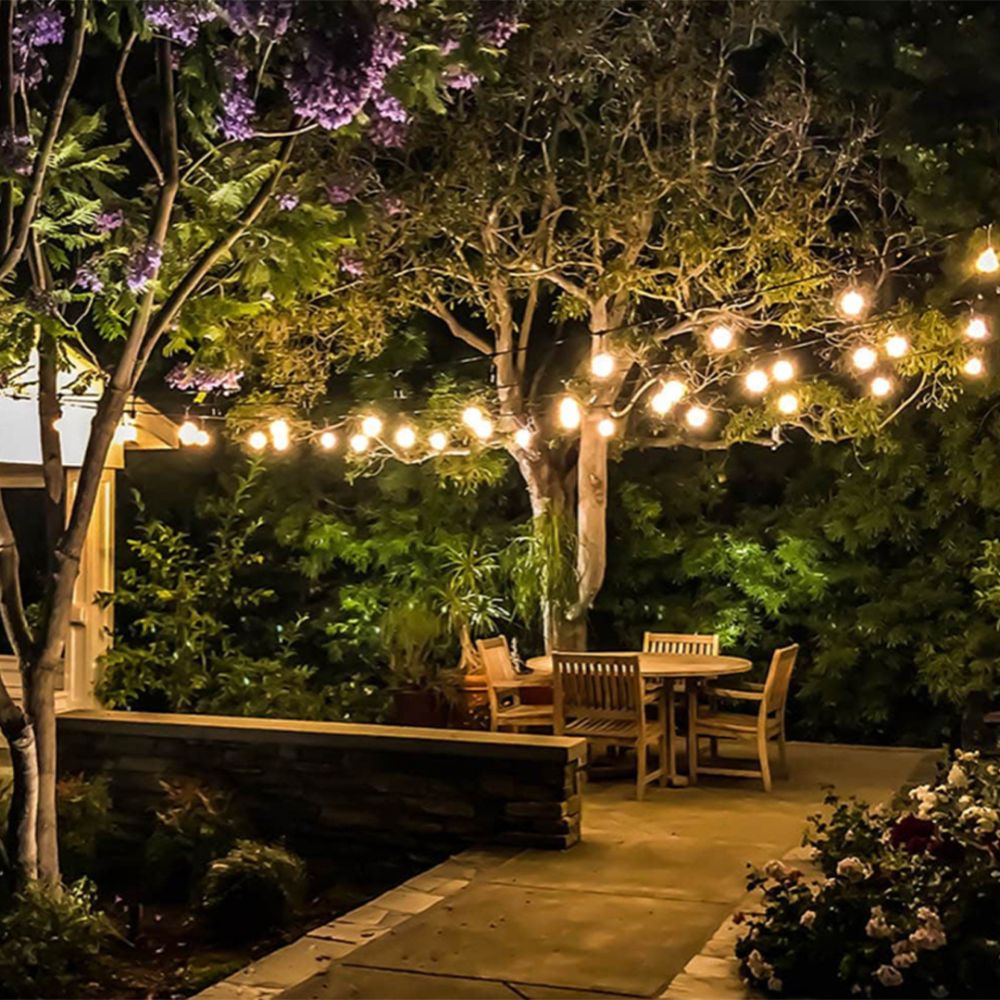 What Do You Get With
Landscape Lighting From Shine?
Landscape Lighting Styles
We'll create a beautiful display of lights using several different landscape styles and products, including: Uplighting
Improve the atmosphere of your home with lights that illuminate your trees, accent your home or light up other notable landscape features Downlighting & Pathways
Make your yard brighter with lights from higher points in your yard Hardscapes
Transform the look of your stone and rocky hardscapes with quality lighting Specialty String Lights
Utilize bistro lights to illuminate pool areas, patios, decks, and other outdoor areas you want to see and enjoy Landscapes
Your lawn, garden areas and home will have the proper accent lighting throughout your yard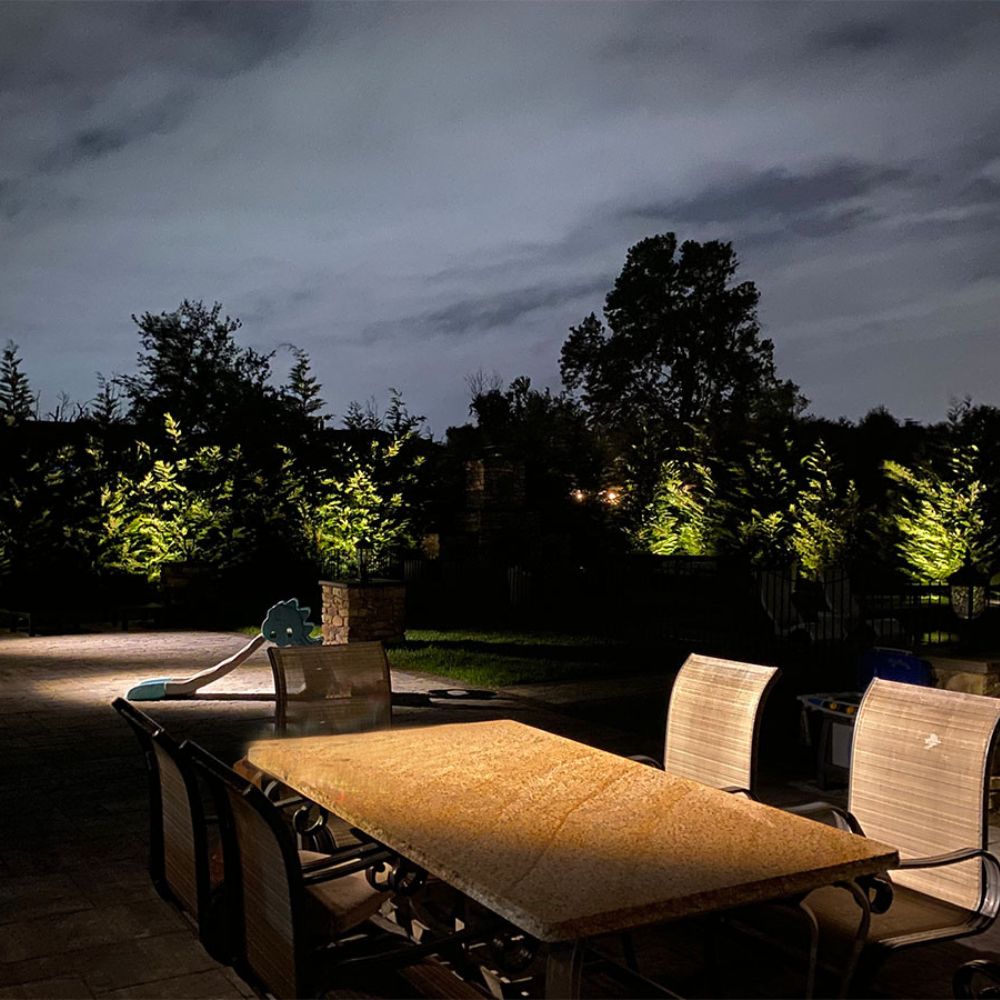 Transform Your Home with Landscape Lighting

Think how much more you'll enjoy your outdoor spaces during the sunny Texas months. Pool parties, barbecues, and bonfire nights will now be aglow with your beautiful outdoor lights from Shine of The Woodlands, Texas.